_________________________________
In Brief – Saved Stories
–
Saved Stories – None
Crime and Criminology from mikenova (8 sites): InSight Crime: Dominican Republic and Venezuela: Cocaine Across the Caribbean
Dominican Republic and Venezuela: Cocaine Across the Caribbean
Drug traffickers have a problem exporting drugs from Venezuela. There are few commercial flights, little container shipping, no tourists and a collapsed fishing sector. But the Dominican Republic, 1,400 kilometers away, has it all. 
As cocaine pours largely unopposed across the border from Colombia, with production in the Andean nation at a record high, so organized crime has developed one of the region's most prolific drug pipelines into the Dominican Republic. While there are some illegal flights that swing past, the lion's share of the drug streaks across the Caribbean in go-fast boats. The Dominican Republic offers the drug trade some of the Caribbean's biggest container ports, a lively tourist sector with commercial flights across the globe, and a booming property and banking sector, ready to wash narco-dollars.
The Caribbean route had rather fallen from favor since the heady days of the Medellín Cartel, when Pablo Escobar and his associates used the island of Norman's Cay in the Bahamas to refuel the planes laden with cocaine, bound for the United States. In the mid-1980s, over 75 percent of the cocaine seized on its way to the United States was taken in the Caribbean. By 2010, that number was down to 10 percent, and Central America was registering over 80 percent of seizures.
The reason for the resurgence in the Caribbean is explained by two factors: increased US investment in the drug war in Central America and Mexico, and the growing importance of Venezuela as a regional cocaine hub.
The United States has dedicated resources via the Mérida Initiative in Mexico, which began in 2008, and the Central America Regional Security Initiative (CARSI), which has been pumping money principally into the Northern Triangle nations of El Salvador, Honduras and Guatemala. This has also had an effect on the cocaine air bridge from Venezuela to Honduras, pushing more drug consignments onto the high seas of the Caribbean. (For more information on this, see our investigation "Honduras and Venezuela: Coup and Cocaine Air Bridge.").
This article is part of a multipart investigation looking at organized crime in Venezuela. See other parts of the series here and the full report here
While the United States set up the Caribbean Basin Security Initiative in 2010, this has seen far fewer resources dedicated and attention paid, failing to curb the growing cocaine trade via the Caribbean. The US State Department has identified the Dominican Republic as one of the principal transit nations for cocaine shipments headed to the United States, with maritime trafficking, involving the use of go-fast boats and commercial containers, as the primary method of smuggling drugs to and from the island. It was also the country most frequently identified by European agencies as the transit nation for cocaine shipments destined for Europe."
Why the Dominican Republic?
The Dominican Republic (DR) sits in the heart of the Caribbean. It is the region's most populous nation with 10.5 million inhabitants and has its strongest economy. Up to five million tourists enter the country through the international airports and the dozens of cruise liners that pull up to its ports every year. From a trade point of view, the Dominican Republic's six ports make it a regional hub for container shipping. Some of these ports can handle the "neo-Panamax" ships, the largest size able to negotiate the Panama Canal.
Santo Domingo is one of the oldest, as well as the largest, cities in the Caribbean, with its metropolitan area registering a population of almost three million. It boasts world-class hotels, resorts, restaurants and casinos, everything an aspiring narco needs. The Dominican Republic has far and away the biggest economy and GDP in the Caribbean, along with a booming property market, thus offering plenty of money laundering opportunities.
For departing cocaine shipments, the Dominican Republic has a plethora of different routes to offer. For the US market, there is Puerto Rico, just 381 kilometers away. As a US territory, if smugglers can get cocaine onto this island, it makes for an easier ride to the mainland, being inside the US customs barriers. Similar dynamics apply with the French territories of Martinique and Guadeloupe for shipments into mainland Europe. British overseas territories like Anguilla, Bermuda, the British Virgin Islands, as well as former colonies like Jamaica, are springboards into the United Kingdom. Yet thanks to linguistic advantages and a significant Dominican diaspora, Spain is still the principal entry pointinto Europe for drugs leaving the Dominican Republic. Spain has traditionally been the European nation with the highest cocaine seizures.
Another reason the Dominican Republic is a preferred transit nation for cocaine is the increasing sophistication of the native drug trafficking organizations (DTOs). Dominican criminal structures used to act principally as transporters for Colombian and Mexican organizations. Those days are gone. Dominican DTOs have moved into the big league. Nowadays, the Dominicans are buying cocaine in Venezuela, contracting Venezuelans to make the hazardous journey across the Caribbean, then taking direct control of loads as they hit the island. Dominican reach does not stop here. Their DTOs can move drugs up to the eastern seaboard of the United States. There, a large Dominican diaspora sells the drugs, even going down to retail level. This means that the Dominicans now control a large number of links in the drug chain, and are able to maximize their profits from each kilogram of drugs. Dominicans, working with Colombian and Mexican cartels, are also acting as intermediaries for international mafias looking to secure large cocaine loads. International intelligence agencies in Santo Domingo have flagged the growing presence of Russian organized crime figures.
US law enforcement sources admitted to the growing importance and reach of Dominican DTOs.
"We have at the moment four to five cases of high-level Dominican crews moving significant quantities of drugs into the mainland United States," stated one source on condition of anonymity.
The Dominican Republic is immensely attractive to Venezuelans looking to flee their collapsing homeland, or stash their money beyond the reach of hyperinflation and government expropriation. The culture on this Caribbean island is a lot like that in Venezuela, so they feel right at home.
Wealthy Venezuelans have long invested in vacation homes and other properties in the Dominican Republic. As they sought to protect their assets from possible seizure back home, investment increased. Between 2010 and 2015, Venezuelan investment in the Dominican Republic totaled $5 billion, principally in tourism resorts, residential and commercial real estate, as well as in shopping malls. But few Venezuelans actually took up residence on the island. A 2012 census of immigrants in the Dominican Republic found just 3,434 Venezuela-born persons living in the country, 12 years after Hugo Chávez came to power.
However, that dynamic changed after President Nicolás Maduro took office and the country was plunged into an economic crisis in 2013. The first to arrive in the Dominican Republic were upper- and middle-class Venezuelans fleeing the uncertainty. They generally established medium-sized service companies and got jobs as professionals. But lately, the stream has turned into a flood. Many of the later arrivals have entered the informal economy, selling Venezuelan maize cakes known as "arepas" and fast food on street corners, engage in sex work or driving taxis. The arrival of Venezuelans through Dominican airports jumped 40 percent in 2016 compared to the year before, for a total of 142,540 people, although there is no clear data on how many went for tourism purposes and how many stayed.
In an attempt to stem the flow, in December 2016, the Dominican government announced new restrictions on Venezuelans arriving as tourists, such as proof of financial means or paid hotel reservations. A foundation that helps Venezuelan immigrants in the Dominican Republic estimated that there may as many as 200,000 Venezuelans residents now.
Several Dominican sources pointed out that Venezuelans linked to the Maduro government are buying up luxury villas in top-notch resorts such as Casa de Campo in La Romana, possibly purchased with ill-gotten gains from the drug trade or the kleptocratic sacking of state coffers.
US sources stated that Venezuelan criminal structures are now present in the Dominican Republic, working with their Dominican, Mexican and Colombian counterparts.
"They are actually in control of major organizations, orchestrating the money laundering, the movement of the cocaine, transport, even down to distribution," said a Caribbean-based US law enforcement source.
Add to this high levels of corruption among the political class and the security forces and the Dominican Republic has the potential to be a drug trafficking paradise.
Routes From Venezuela to the Dominican Republic
As the crow flies, the Dominican Republic is about 1,400 kilometers from Venezuela's northern coast. The drug traffickers are using this direct route, sending go-fast boats laden with up to a ton of cocaine from the Guajira and Paraguaná peninsulas. The Paraguaná peninsula in particular, located just 27 kilometers from the island of Aruba, still has infrastructure capable of building and maintaining boats, used not just to ferry tourists, but to feed a booming contraband trade between Aruba and the Venezuelan mainland.
Another route taken by boats laden with drugs, is island hopping across the Caribbean archipelago. There are 834 kilometers from Venezuela to Trinidad and Tobago, and from there, islands line up all the way to Cuba, among them Grenada, Martinique and St. Kitts and Nevis. Then you hit the big islands starting with Puerto Rico and Hispaniola, which the Dominican Republic and Haiti share, and finally Jamaica, before hitting the biggest island in the Caribbean, Cuba.
The Venezuela-Dominican Republic Drug Links 
Perhaps the most emblematic recent Venezuelan drug scandal is that of the "narco nephews." Francisco Flores de Freitas and Efraín Campos were convicted in November 2016 by a court in New York for conspiring to traffic 800 kilograms of cocaine into the United States.
They are the nephews of Venezuela's First Lady, Cilia Flores. They were originally arrested in Haiti, next door to the Dominican Republic, where they had been flown in a plane piloted by a member of the Venezuela National Guard. Once there, they intended to receive a down payment for a drug deal, which was going to involve cocaine allegedly provided by the largely demobilized Colombian rebel group, the Revolutionary Armed Forces of Colombia (Fuerzas Armadas Revolucionarias de Colombia – FARC). The Dominican connection was proven with a raid on a mansion owned by Francisco Flores at a luxury Dominican resort property, where 127 kilograms of cocaine and 10 kilograms of heroin were pulled from a 135-foot yacht named "The Kingdom," docked alongside.
At the end 2016, 10 drug traffickers were captured on a Lear jet arriving in the Dominican Republic carrying 450 kilograms of cocaine. The aircraft belonged to Aeroquest, a company owned by José Gregorio Vielma Mora, governor of the Venezuelan state of Táchira on the border with Colombia, and a member of the ruling United Socialist Party (Partido Socialista Unido de Venezuela).
In mid-2016, a captain in the Venezuelan military, Yazenky Antonio Lamas Rondón, also connected toFirst Lady Cilia Flores, was arrested in Colombia on a US indictment, accused of having conducted more than a hundred narco flights in the past decade, many to the Dominican Republic. Airplanes were sent without cargo from Mexico to the Venezuelan state of Apure, which borders Colombia. The planes were received by Lamas, who then loaded them with cocaine and dispatched them to the Dominican Republic, Haiti and the Bahamas. Lamas was extradited to the United States in July 2017.
Venezuela's director of Interpol, Eliecer García Torrealba, was arrested by Venezuelan authorities and charged, in April 2016, with organizing the transport of a shipment of cocaine to the Dominican Republic. García Torrealba allegedly used his post to coordinate the loading and takeoff of a plane from the airport in the city of Barquisimeto, the capital of the state of Lara. Five police agents and three airport security guards were also involved in prepping the Cessna to depart with cocaine aboard. Venezuelan citizens Juan Lanz Díaz and Pablo Cárdenas, were alleged to have financed the operation. Cárdenas was also linked to another shipment of 349 kilograms of cocaine that were seized at the airport in La Romana, in the Dominican Republic, in March 2016.
In April 2015, four members of Venezuela's National Guard and a prominent businessman were arrested in Venezuela in connection to a 450-kilogram shipment of cocaine flown in a private jet from Venezuela to the Dominican Republic. The drugs were seized by Dominican anti-drug police. The private jet's five passengers — all Venezuelan nationals — were taken into custody in the Dominican Republic, as were four members of the Dominican military, including a captain and a lieutenant.
Verny Troncoso, the lead prosecutor in charge of narcotic cases for the province of Santo Domingo, said that every week since late October 2016, officials have arrested three to four Venezuelans arriving at the country's airports with drugs either ingested or hidden in suitcases. They all arrive on a daily Acerca flight direct from Caracas to Santo Domingo's Las Americas airport.
"It has broken all records," Troncoso told InSight Crime, noting that authorities had never previously detected mules from Venezuela. Venezuelans now account for 90 percent of the drug mules captured in the Dominican Republic, according to one source in the Dominican Republic's drug control agency (Dirección Nacional de Control de Drogas – DNCD). On average, Venezuelans who have ingested drugs bring in a kilogram of cocaine, or if they are carrying it in a suitcase, an average of five kilograms, said the same source.
During questioning, several of the mules told Troncoso they were taken over the border from Venezuela to Colombia to load up with drugs (either ingested or packed in their luggage). They then flew out of the international airport in Caracas. The drive to Caracas from Catatumbo in Colombia, where coca is booming, is more than 10 hours, and it takes a similar time from the Colombian Guajira — too long for mules to risk having the drugs in their stomachs. This could mean that they are boarding domestic flights in Venezuela's border states, undetected or unmolested, and making connections to the Dominican Republic through Caracas' international airport.
The mule operation is largely run by Colombians and Dominicans residing in Venezuela, according to Troncoso. Most of the mules caught at the airport in the Dominican Republic said they were obliged to carry the drugs due to the desperate economic situation at home, Troncoso said. He also said the same dynamic lay behind a spike in Venezuelans crewing go-fast drug launches. Current indications show that between three and four out of every five go-fast boats arriving near the Dominican Republic include Venezuelan crew members.
The scale of the maritime route between Venezuela and the Dominican Republic is hard to estimate, but speaking to law enforcement officials from the United States, the United Kingdom and the Dominican Republic, we built up a picture of around three go-fast boats coming into Dominican waters every week, carrying between 700 kilograms and a ton of cocaine. Using these figures, one could estimate that the maritime route alone from Venezuela is bringing in 9.5 tons of cocaine a month, which is 115 tons a year, to the Caribbean island. On top of this are the "contaminated" containers passing through the Dominican Republic's ports.
Vice Admiral Félix Pimental, the head of the DNCD, told InSight Crime that at least 120 tons of cocaine were passing through the island every year, a huge percentage of which goes to Europe. This is an extraordinary amount of drugs, equivalent to about 15 percent of annual global cocaine production.
The average amount that Dominican organized crime charged traffickers to transit the island is $1,400 per kilogram. That would mean that Dominican organized crime is making over $200 million a year. The real figure is sure to be much higher, as in many cases the Dominicans are owners of the cocaine shipments and are selling each kilogram for more than $25,000 in the United States or $35,000 in Europe. They are also handling a significant flow of heroin and fentanyl passing across the island.
The Future
Even if President Maduro is defeated in the upcoming elections, the conditions in Venezuela are unlikely to change quickly. This means that the drug pipeline to the Dominican Republic is likely to grow and strengthen, certainly in the short term. While US authorities like the Drug Enforcement Administration (DEA) are well aware of the flow of narcotics, there is little they can do, as they are not officially present in Venezuela and receive zero cooperation from Venezuelan authorities.
Interdiction across the Caribbean is tough. The go-fast boats usually depart at dusk, and then as the sun rises, they throw blue-green tarpaulins over the boats, making them all but invisible. When darkness falls again they continue their journey. When they get near the Dominican Republic, they are met by Dominican traffickers at sea, who transfer the loads. The mainly Venezuelan crews then return back to the South American mainland. And the process is repeated.
What is interesting is that the vast majority of cocaine seizures occur on the way into the Dominican Republic. This means that once on the island, organized crime is able to move and export drug shipments with relative ease and security. This suggests high-level corruption in local law enforcement, the national anti-drug agency and the port authorities, perhaps including political top cover. Almost all sources consulted agreed on this, but were reluctant to go on the record.
The longer this cocaine pipeline remains active, the more sophisticated and powerful Dominican and Venezuelan DTOs will become. The Dominican Republic is no longer just a transshipment point, but a venue where international mafias can purchase large drug consignments. This means the Dominican Republic will evolve as a cosmopolitan drug-trafficking hub, with growing Venezuelan criminal presence. There is already evidence that DTOs here are unrestricted by national boundaries, have partners from many different nations, and are able to change their smuggling patterns and modus operandi to avoid law enforcement detection.
This article is part of a multipart investigation looking at organized crime in Venezuela. See other parts of the series here and the full report here
The post Dominican Republic and Venezuela: Cocaine Across the Caribbean appeared first on InSight Crime.
 InSight Crime
 Crime and Criminology from mikenova (8 sites)
social media in trump campaign – Google News: Trump aides colluded with foreign governments. – The Atlantic
 social media in trump campaign – Google News
social media in trump campaign – Google News: Most Americans don't realize Robert Mueller's investigation has uncovered crimes – Vox
 social media in trump campaign – Google News
social media in trump campaign – Google News: The Dark Truth About Cambridge Analytica's Ties to Trumpworld – Vanity Fair
 social media in trump campaign – Google News
Did Ukraine pay Michael Cohen to facilitate White House talks?
---
BBC correspondent Paul Wood joined CBSN to discuss his reporting that Ukraine paid Trump lawyer Michael Cohen to facilitate White House talks.
JIT: MH-17 сбил "Бук" 53-й бригады ПВО РФ
---
How did Yulia Skripal survive novichok poisoning?
---
Video of a statement by the daughter of former Russian spy Sergei Skripal reveals a scar consistent with a tracheostomy. Report by Charlotte Brehaut.
Managed Security Services – Global Strategic Business Report 2018 – ResearchAndMarkets.com – Odessa American
Investigators say Russian military missile shot down flight MH17 over Ukraine in 2014

Detailed analysis of video and photos has unequivocally established that the Buk missile that brought down Malaysia Airlines Flight 17 over eastern Ukraine nearly four years ago came from a Russia-based military unit, an international team of investigators said Thursday.
After day of negotiations, Democrats and Republicans will be briefed on secret FBI source who aided Russia probe

The White House had said previously only two Republicans would receive information on the source.
Lessons From the Cold War: Data Security Through Obscurity

During a long-term project in 2016, my team was tasked with reviewing the security features of a popular Soviet-era GPS satellite constellation. The client used it to obtain more exact positioning for workers who were attempting to locate underground utilities. After much digging and poring over the obscure technical diagrams, we discovered that this particular class of satellites did not encrypt GPS communications to a civilian end-user device — and it never would.The constellation was not designed to support cryptography or data security of any kind. However, the communications channels were steady and reliable. The constellation was accessible to nearly every hand-held GPS device on the market. The coordinates were seldom (if ever) off — not even by a meter.

This widely used GPS platform had no encryption at all. But how did the communications stay so reliable for over three decades — with no service disruptions, successful hacks that made headlines or global "blackouts"?
Data Security: Lessons From the Cold War
The answer appears to be relatively simple (and is the hallmark of a beautiful mind): All GPS communications are split up into chunks of data and hidden in thousands of bytes worth of garbage. The receiving device is programmed to use the proper phase shift to pick the real data out of the garbage pile and decode the satellite signals.
The design is akin to hiding a needle in a haystack — and it's brilliant.
This type of out-of-the-box thinking is typical of countries that had little money to spend on scientific advancement during the Cold War but still had a need to maintain a very high level of security. It's also something the data security field needs to expand.
Why? Many people are paranoid about data in today's world: personally identifiable information (PII), protected health information (PHI), payment card industry (PCI) data, social media data, voter data, political donor data, data about the dog, data about the cat — the list goes on. Now with the General Data Protection Regulation (GDPR), it's all about the "right to be forgotten" — the right to be scrubbed from the historical pages of social media. (Let's all ignore the fact that social media is used voluntarily.) Every time another set of regulations is rolled out, security professionals have yet another hoop to jump through.
Meanwhile, criminal cartels and crime syndicates just laugh (and laugh) because they don't think like everyone else — and they don't play by the rules.
Creative Security Data Strategies
What if today's data security practices could be changed by a bit of Cold War-era creative thinking? What if data securrity could be personalized and tailored to each individual?
Consider the following security data strategies:
Dodgy data scrapers: If governments are going to regulate access to PII, PHI, PCI and the like, then they should also regulate the companies that scrape this data and publish it to search engines. It is an entirely worthless practice to demand companies and hospitals protect the personal information of employees when anyone can type a name into Google and get at least 15 entries from information brokerages that are more than happy to cough up the goods on anyone for $14.95.
Secure smartphones: Smartphones should be capable of supporting Vernam ciphers, which is the principle behind a one-time pad, for simple text messaging. Now, there isn't anything wrong with the SMS equivalent of pretty good privacy (PGP), but one-time pads are the most secure of all. One-time pads could also work on offline personal storage.
Homegrown solutions: Homegrown cryptography is generally not a good thing to have in a corporate environment. But considering the increasing number of hacks that target encryption mechanisms, this may become a plausible solution for specific enterprises.
Dumpster-worthy data: Cloud providers could scramble all of the customer data that is stored in their cloud by merely dumping several terabytes of garbage into it. Then, if an attacker wants to get at the data, they are going to work for it. Where do you get all that dumpster-worthy data? Simple: Scrape social media posts and sentiments for one week — there will be enough useless information to deter anyone.
Extreme data access: Self-brokered data auctions are extreme, but they might be lesser than other evils. The next time a major corporation is hit with ransomware and held hostage, they could just publish all their customer data to the world. There is nothing to hold hostage if everyone has equal access to the data.
Empowered drivers: Give consumers who purchase connected cars (i.e., cars that connect to a personal device via Bluetooth or Wi-Fi) the ability to both secure and scramble the data channel between the car and device.
Trash brokers: Hire a garbage data broker. If an individual needs to hide personal information (perhaps they have a high-profile job that requires exceptional cybersecurity), have your garbage data broker flood the online market with so much false information that attackers would have to construct algorithms to pick through it all.
Academic institutions, although beneficial for researching new technologies and methods, seldom send researchers outside the polished halls to have discussions with businesses and consumers. It's only a matter of time before every mathematical method for encrypting and decrypting data is discovered — and methods for constructing and passing synchronous or asynchronous keys is known.
Quantum cryptography, lattice-based cryptography or homomorphic encryption might be the answer. Then again, maybe not. The answer to the future of data security may lie in scientific fields that are not yet known.
The post Lessons From the Cold War: Data Security Through Obscurity appeared first on Security Intelligence.
The Early Edition: May 24, 2018

Signup to receive the Early Edition in your inbox here.Before the start of business, Just Securityprovides a curated summary of up-to-the-minute developments at home and abroad. Here's today's news.

 The KOREAN PENINSULA

North Korea carried out what it claimed to be the demolition of its Punggye-ri nuclear test site today, setting off a series of explosions across three tunnels in the underground site and a number of observation towers in the surrounding area, in an event held in the presence of foreign journalists lasting several hours. TheAP reports.

The North Korean senior envoy for U.S. affairs Choe Son Hui today made fresh threats to cancel the proposed summit with President Trump, warning that Pyongyang could "make the U.S. taste an appalling tragedy it has neither experienced nor even imagined," and referring to U.S. Vice President Pence as a "political dummy." Jonathan Cheng reports at theWall Street Journal.

North Korea will simply walk away from talks if Washington continues to carry out "unlawful and outrageous acts" damaging to Pyongyang's "goodwill," Choe stated, adding that the North "will neither beg the US for dialogue, nor take the trouble to persuade them if they do not want to sit together with us."Al Jazeera reports.

Choe singled out Pence for criticism, commenting that Pence had made "unbridled and impudent remarks that North Korea might end like Libya" ­– a reference to Pence's interview with Fox News on Monday in which he had claimed that "this will only end like the Libyan model ended if [North Korean leader] Kim Jong-un doesn't make a deal." Choe Sang-Hun reports at theNew York Times

"As a person involved in U.S. affairs, I cannot suppress my surprise at such ignorant and stupid remarks gushing from the mouth of the U.S. vice-president," Choe remarked, warning further that "whether the U.S. will meet us at a meeting room or encounter us at nuclear-to-nuclear showdown is entirely dependent upon the decision and behavior of the United States." TheBBC reports.

Choe made clear that North Korea expects to be treated as an equal rather than a rogue regime:"[Pence] is trying to compare the DPRK, a nuclear weapon state, to Libya that had simply installed a few items of equipment and fiddled around with them." Anna Fifield reports at theWashington Post.

Choe's comments come in the context of growing uncertainty as to the likelihood of a summit between the two nations after Trump earlier this week said that there was a "very substantial chance" the summit could be delayed. Benjamin Haas reports at theGuardian.

The Trump administration signaled yesterday that it would want additional high-level talks with North Korea and assurances from Kim Jong-un that he is committed to forgoing his nuclear program ahead of the proposed June summit, with one senior administration official claiming that "we need to have more conversations about what we would be talking about before we know if this is going to be useful." Elise Labott reports atCNN.

"I told our U.S. colleagues that if you want to solve the problem, now is the time. If you want peace, now is the time. If you want to make history, now is the time," Chinese State Councillor Wang Yi said during a news conference with U.S. Secretary of State Mike Pompeo yesterday. Lesley Wroughton, David Brunnstrom and David Alexander report atReuters.

Pompeo said yesterday that the U.S. is prepared to walk away from negotiations with North Korea if upcoming talks on its nuclear weapons program are unsatisfactory, commenting that "a bad deal is not an option…The American people are counting on us to get this right. If the right deal is not on the table, we will respectfully walk away."Al Jazeera reports.

The Pentagon has made public a damning assessment of Kim's regime concluding that its primary function is to guarantee "perpetual Kim family rule" at the expense of its people's well-being, finding that the regime "no longer provides basic goods and services outside the capital and major cities" and relies on ideological intimidation. Barbara Starr reports atCNN.

The White House formally nominated Adm. Harry Harris Jr. to be the administration's top envoy to South Korea yesterday, withdrawing its previous nomination for Harris, head of U.S. Pacific Command, to serve as envoy to Australia. Max Greenwood reports at theHill.

Pompeo's political investment in reaching a nuclear deal with North Korea has left him out of sync with Trump, Nahal Toosi comments atPOLITICO.

President Trump should call off the proposed June 12 summit with Kim, comments Rich Lowry atPOLITICO Magazine, arguing that a summit would ultimately serve North Korean, rather than U.S. interests.

Trump's focus on securing a deal with North Korea may lead to diminished U.S. influence in Asia, where China remains the key player, Michael Fullilove and Hervé Lemahieu comment atForeign Policy.

IRAN

European leaders have been reaching out to Russia to help preserve the 2015 Iran nuclear deal following President Trump's decision to withdraw the U.S. from the agreement; however, relations between European Union (E.U.) members and Russia have deteriorated over the past year, thereby complicating the efforts. William Horobin, Bojan Pancevski and James Marson report at theWall Street Journal.

French President Emmanuel Macron will meet with Russian President Vladimir Putin to discuss the nuclear deal and ways to keep it alive. The two leaders are also expected to discuss Syria and Ukraine, theAP reports.

The U.S. is bound to fail "like the famous cat in the Tom and Jerry" cartoon, the Iranian Supreme Leader Ayatollah Ali Khamenei said yesterday, responding to the U.S. withdrawal from the nuclear deal and speaking two days after Secretary of State Mike Pompeo threatened punitive sanctions against Iran and laid out a list of 12 demands before the U.S. would negotiate a new nuclear deal. Saeed Kamali Dehghan reports at theGuardian.

Khamenei said that Iran would no longer have any dealings with the U.S. and proceeded to set out a list of six conditions for staying in the 2015 deal; the key points relate to European trading and banking relations with Iran and a pledge for the U.K., France and Germany not to seek negotiations on Iran's regional activities and ballistic missile program. TheBBC reports.

"I think we're still far away from a compromise [on the Iran nuclear deal]," the German Foreign Minister Heiko Maas said yesterday, making the comments after separate meetings with Pompeo and the national security adviser John Bolton and adding that "Europe is very, very united in its position on the nuclear accord with Iran, and that will not change."Reuters reports.

Analysts and experts believe that Iran has been operating a secret missile research facility, based on the findings of California-based weapons researchers. Max Fisher explains at theNew York Times.

TRUMP-RUSSIA

President Trump's personal lawyer Rudy Giuliani shifted his position yesterday and said he would "rather" the president sit down for an interview with special counsel Robert Mueller as part of his investigation into Russian interference in the 2016 U.S. election, adding that a decision would be made within "the next couple weeks." Josh Dawsey reports at theWashington Post.

Trump issued a tirade against the Russia investigation yesterday and repeated unconfirmed claims that federal investigators used a spy inside his 2016 presidential campaign, saying in a series ofmessages on Twitter that this was "a major SPY scandal," which he later dubbed "SPYGATE." The president's remarks came after reports that an F.B.I. informant approached several Trump campaign officials, but people familiar with the matter say the source intended to gather information on Russian efforts to hack Democratic emails – not to spy on Trump's campaign. Eileen Sullivan and Nicholas Fandos report at theNew York Times.

"What I want from [Deputy Attorney General] Rod [Rosenstein], from the F.B.I. and from everybody – we want transparency," Trump said yesterday, speaking ahead of today's meeting between senior law enforcement and intelligence leaders and two Republican lawmakers to discuss classified information relating to the early stages of the F.B.I.'s Russia investigation. Jordan Fabian reports at theHill.

A bipartisan group of top Senate and House lawmakers will be briefed separately on classified information related to the Russia investigation and the informant's role in the Trump campaign after today's meeting between House Republicans Devin Nunes (Calif.), Trey Gowdy (S.C.) and D.O.J., law enforcement and intelligence officials, the D.O.J. has said. Scott Neuman reports atNPR.

White House chief of staff John Kelly will attend both briefings today and the first meeting with Nunes and Gowdy will take place two hours before the bipartisan meeting. Kyle Cheney reports atPOLITICO.

Rosenstein defended Department of Justice (D.O.J.) and F.B.I. officials as "some of the most patriotic and public-spirited American citizens" after Trump accused the F.B.I. of spying on his campaign. Spencer Ackerman reports atThe Daily Beast.

Trump's son-in-law and senior adviser Jared Kushner received permanent security clearance yesterday, suggesting that he may no longer be a focus of Mueller, who has questioned Kushner on a range of issues, including contacts with foreign officials during the presidential transition and the circumstances surrounding the firing of former F.B.I. Director James Comey. Philip Rucker, Carol D. Leonnig, Matt Zapotosky and Devlin Barrett report at theWashington Post.

The F.B.I. has seized control of a Russian botnet that has infected routers across the world, the malware is linked to the Russian group that hacked into the servers of the Democratic National Committee and the Hillary Clinton campaign during the 2016 election. Kevin Poulsen reveals atThe Daily Beast.

An explanation of how the Mueller investigation could end is provided by Michael S. Schmidt, Charlie Savage, Alicia Parlapiano, Anjali Singhvi and Troy Griggs at theNew York Times.

Republicans appear to be constructing a counter-factual narrative rather than meaningfully pursue claims of F.B.I. misconduct, theWashington Post editorial board writes.

SYRIA

Overnight airstrikes in eastern Syria killed at least 12 pro-government fighters, according to the U.K.-based Syrian Observatory for Human Rights, which claims that the casualties were all foreign nationals. Both the monitoring group and the Syrian government-run media attributed the strikes to the U.S.-led coalition fighting the Islamic State group, although state news agency S.A.N.A. claimed that there were no casualties, Philip Issa reports at theWashington Post.

"Some of our military sites between Albu Kamal and Humeima were exposed at dawn today to aggression launched by U.S. coalition jets," S.A.N.A. reported, but the U.S. military denied any knowledge of the strikes. U.S. Central command spokesman Capt. Bill Urban commented that "We have no operational reporting of a U.S.-led coalition strike against pro-Syrian regime targets or forces," Angus McDowall and Hesham Hejali report atReuters.

A Syrian source close to the government said that the bombardment hit bases manned by the Iranian Revolutionary Guards allied with the Syrian regime, while the media unit run by Lebanese Hezbollah group militants said the strikes were near T2 – an energy installation located near the border with Iraq. TheAP, Reuters and DPA report.

U.S.-led airstrikes continue. U.S. and coalition forces carried out 66 airstrikes against Islamic State targets in Syria and Iraq between May 11 and May 17. [Central Command]

ISRAEL-PALESTINE

The Trump administration's plan for peace between Israel and Palestine is "not finalized" and will be launched "within months," the U.S. ambassador to Israel David Friedman said yesterday. TheAPreports.

Israel's Defense Minister Avigdor Lieberman said today that he would seek approval for the construction of around 2,5000 new settler homes in the occupied West Bank, which could create further obstacles for the prospect of peace talks between Israel and Palestine.Reuters reports.

Action on Gaza is needed to "prevent war," the U.N. Special Coordinator for the Middle East Peace Process, Nickolay Mladenov, told the Security Council yesterday, also calling on the Council to condemn "in the strongest possible terms" the recent violence along the Israel-Gaza border, in particular the deaths caused by Israeli gunfire. TheU.N. News Centre reports.

Israel has been pressing the U.S. to recognize its claim over the occupied Golan Heights, with the Israeli Intelligence Minister Israel Katz saying the matter was now "topping the agenda" and a U.S. endorsement could come within months. Dan Williams reports atReuters.

The Palestinian Authority President Mahmoud Abbas's recent illness has raised questions about the future of Palestinian politics and what would happen once he is no longer leader. Yolande Knell provides an analysis at theBBC.

U.S.-CHINA RELATIONS

The Pentagon has disinvited China from today's major naval exercise in the Rim of the Pacific, the decision follows China's steady militarization of disputed islands in the South China Sea. Zachary Cohen, Barbara Starr and Ben Westcott report atCNN.

China's defense ministry criticized the Pentagon decision as "unconstructive," saying in a statement today that the move would not change China's resolve "to play a role in maintaining peace and stability in the Asia-Pacific region." TheAP reports.

Secretary of State Mike Pompeo told lawmakers yesterday about mysterious health symptoms experienced by U.S. employees at a consulate in southern China, the incident echoes the still-unexplained symptoms suffered by U.S. diplomats in Cuba. Gardiner Harris reports at theNew York Times.

"At this point, we have not yet found any reason or clue leading to the situation described the U.S.," the Chinese foreign ministry spokesperson Lu Kang said of the incident at the consulate today, explaining that China has already been conducting a "careful investigation." Yanan Wang reports at theAP.

CYBERSECURITY, PRIVACY AND TECHNOLOGY

The Trump administration claims that it is urging its allies in Europe to impose more stringent sanctions against Russia, arguing that their actions to date trail behind U.S. efforts to clamp down on Moscow's disinformation campaigns and cyber-attacks.  Katrina Manson, Courtney Weaver and Michael Peel report at theFinancial Times.

Lawmakers are treating the threat of Russian cyber-attacks insufficiently seriously, argues Karen Tumulty at theWashington Post, citing the fact that only around 40 members attended a classified briefing on election security at Congress earlier this week.

Facebook C.E.O. Mark Zuckerberg failed to address European concerns about misuse of European citizens' data, election and referenda interference and allegations of non-compliance with E.U. data security legislation, European Parliament president of the Alliance of Liberals and Democrats for Europe Group (A.L.D.E.) Guy Verhofstadt writes atCNN.

OTHER DEVELOPMENTS

Trump's personal lawyer Michael Cohen received at least $400,000 by Ukrainian lobbyists to set up a meeting between Trump and Ukrainian President Petro Poroshenko which was held last June. According to a senior official, the meeting led Poroschenko to decide to establish a backchannel to the U.S. president. Paul Wood reports at theBBC.

An international team of investigators said today that a Russian military unit was the source of the missile that brought down Malaysia Airlines Flight 17 over eastern Ukraine nearly four years ago, with the findings based on detailed analysis of video and photos. Prosecutors claim that they have presented the findings to Moscow and are yet to receive a response, Mike Corder reports at the Washington Post.

A bipartisan group of lawmakers have been pushing back against U.S. support for the Saudi-led coalition campaign in Yemen, saying that not enough has been done to ensure the coalition does not use U.S.-made missiles to kill civilians. Dion Nissenbaum reports at theWall Street Journal.

A federal judge ruled yesterday that President Trump cannot block users on Twitter as it constitutes a violation of the First Amendment. John Herrman and Charlie Savage report at theNew York Times.

A suicide bomber killed at least seven people and injured 16 in the Iraqi capital of Baghdad last night, security officials said. Murtada Faraj reports at theAP.

The U.S. yesterday objected to calls for the U.N. to fund an African force to combat extremists in Africa's Sahel region, theAP reports.

The State Department announced yesterday that it has ordered two Venezuelan diplomats to leave the U.S., retaliating to Venezuela's decision to expel two top U.S. diplomats.Reuters reports.

The Pentagon's top lawyer has been called by the judge in the 9/11 trial at Guantánamo to testify in a case relating to alleged unlawful influence. Carol Rosenberg reports at theMiami Herald.

The daughter of the former Russian spy Sergei Skripal spoke out about her experience yesterday. Yulia and her father were the victims of an attempted assassination in the English city of Salisbury in March, which the U.K. authorities have blamed on Russia, Guy Faulconbridge reports atReuters.

Legislation proposed by Rep. Eliot Engel (D-N.Y.) that would reimpose U.S. sanctions on Myanmar's military leaders is an appropriate response to the systematic campaign of violence against the country's Rohingya population, argues Vikram Singh at Foreign Policy.
The FBI's Mistake on Encryption

Over the course of the last several months, FBI Director Christopher Wray has sought to draw public attention to the problem posed to law enforcement by encrypted devices the Bureau is unable to unlock. Now, however, the Washington Post reports that the FBI has repeatedly overstated the number of devices whose data it can't access. Instead of 7,800 phones, as Wray has asserted in at least two speeches (in January and March) and in congressional testimony, the number is somewhere between 1,000 and 2,000. As the Post points out, this comes on the heels of the Inspector General's special reportdocumenting internal coordination problems in the FBI's assertions in the San Bernardino iPhone case: according to the report, the Bureau had not confirmed that it was unable to access the data on shooter Syed Rizwan Farook's phone before seeking a court order to unlock it.This is a pretty bad mistake. The FBI and Justice Department are under a lot of pressure right now, but they need to make some improvements.

My consulting firm, Culper Partners, provides counsel to technology companies, so readers should feel free to factor that in to their assessments. But one possibility that I think might be worthwhile is more centralized review and approval for efforts to seek directives for assistance from private parties, at least in non-routine cases—whether under the All Writs Act (the provision at issue in San Bernardino) or any of the dozen statutory "technical assistance" provisions, such as the one in the Wiretap Act. It's a modest step, but it might go a long way to helping the Department of Justice get its ducks in a row in this important area of ongoing national debate.
James Clapper says President Trump had distorted his words when alleging the intelligence community "spied" on his campaign https://cnn.it/2IHlSzy pic.twitter.com/q6bTSnlJrs
James Clapper says President Trump had distorted his words when alleging the intelligence community "spied" on his campaign https://cnn.it/2IHlSzy  pic.twitter.com/q6bTSnlJrs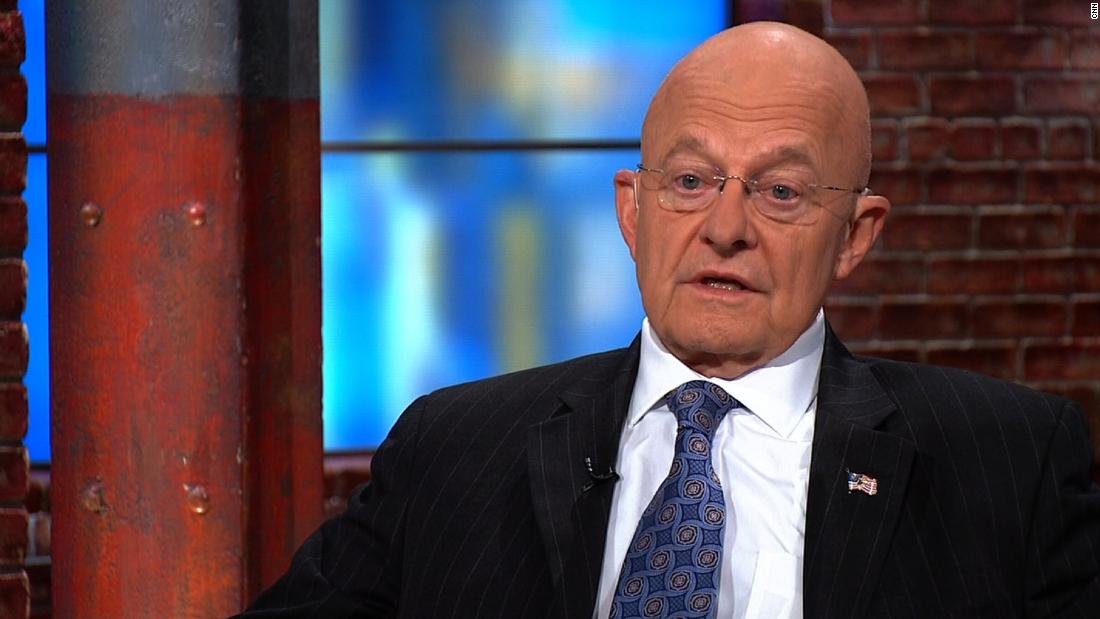 House Minority Leader Nancy Pelosi says the Republican briefing on FBI source "shouldn't happen" https://cnn.it/2IH2e6v pic.twitter.com/6VKNXh1TFW
House Minority Leader Nancy Pelosi says the Republican briefing on FBI source "shouldn't happen"https://cnn.it/2IH2e6v  pic.twitter.com/6VKNXh1TFW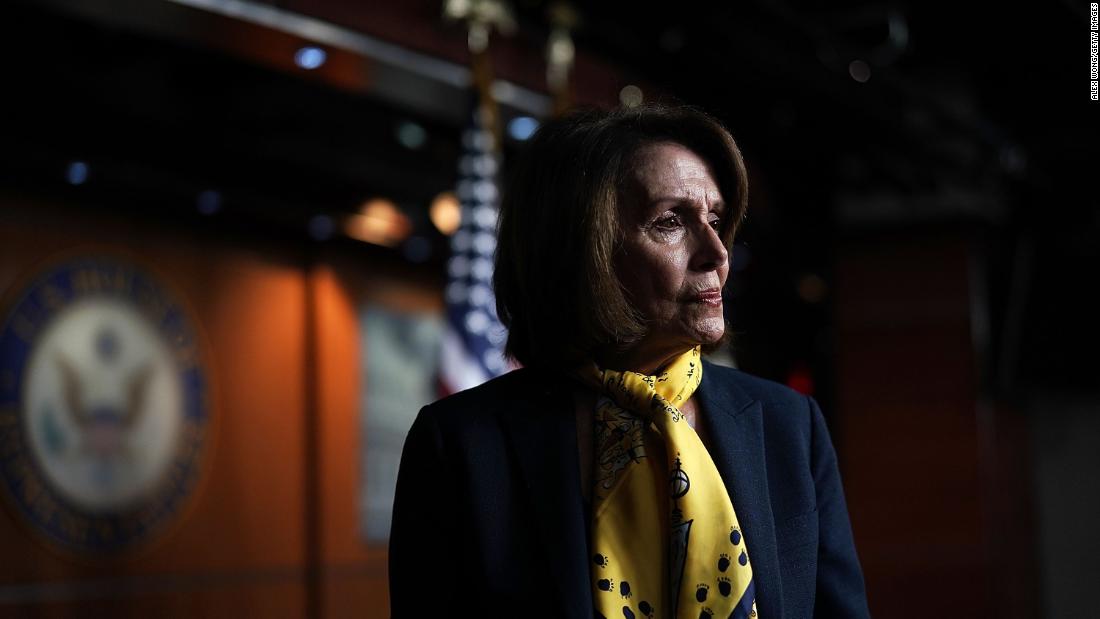 GOP Sen. Jeff Flake on President Trump and the state of politics: "We may have hit bottom" https://cnn.it/2KQw59h pic.twitter.com/43XJx4nkig
GOP Sen. Jeff Flake on President Trump and the state of politics: "We may have hit bottom"https://cnn.it/2KQw59h  pic.twitter.com/43XJx4nkig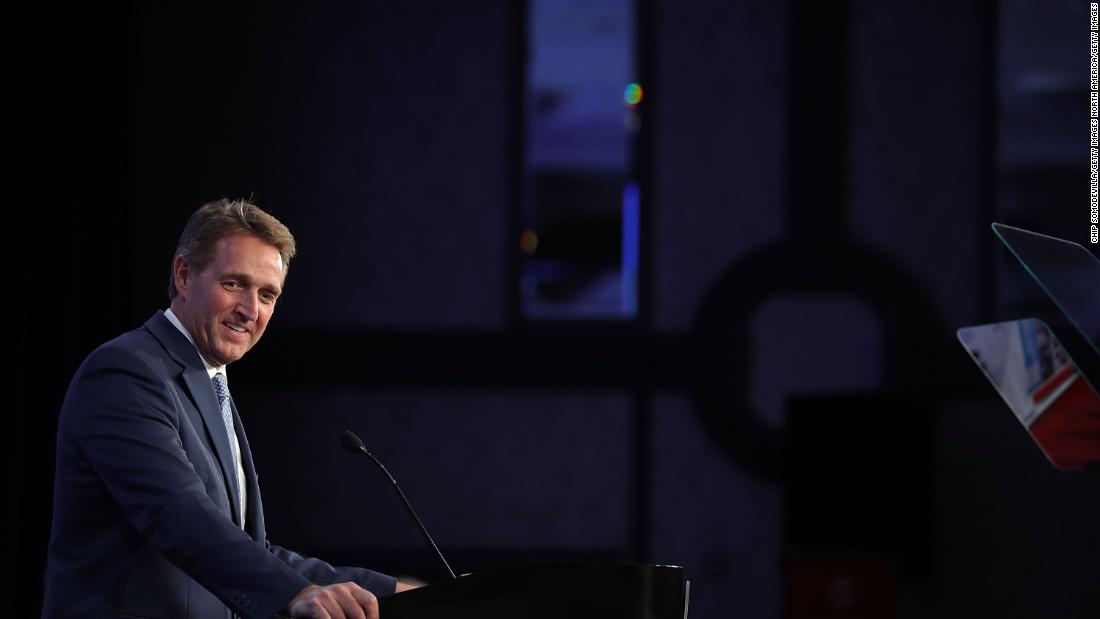 The special counsel's office hopes to deny media attempts to unseal documents in the Russia probe https://cnn.it/2IHB67J pic.twitter.com/8RNnOPhggR
The special counsel's office hopes to deny media attempts to unseal documents in the Russia probehttps://cnn.it/2IHB67J  pic.twitter.com/8RNnOPhggR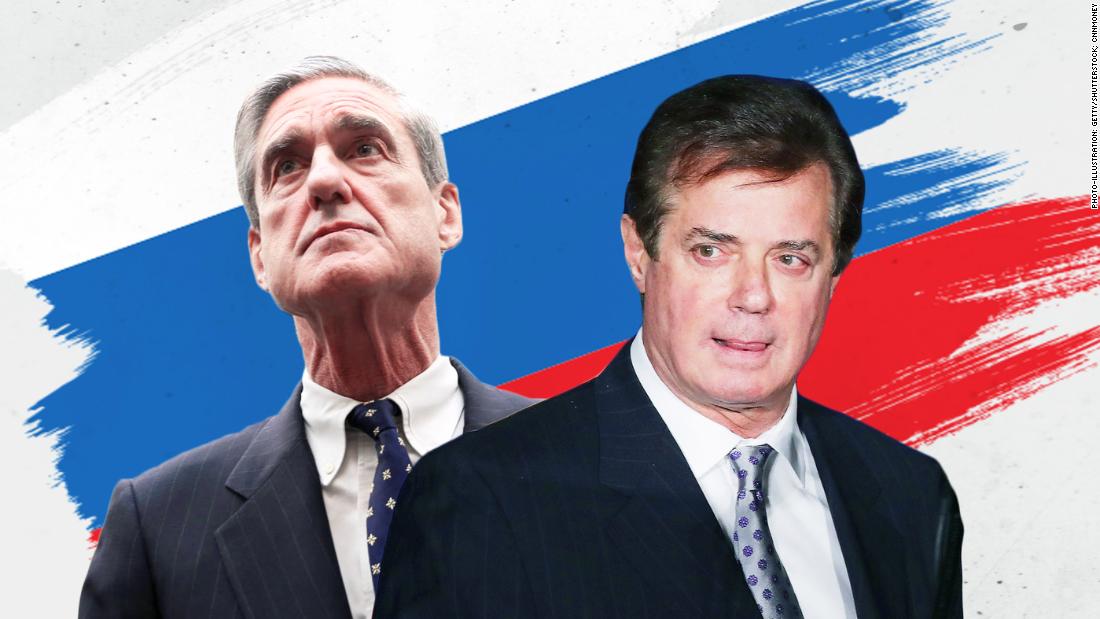 U.S. intelligence officials to brief lawmakers on Russia probe

WASHINGTON (Reuters) – U.S. lawmakers, including some Democrats, will receive briefings from FBI and intelligence officials on Thursday on the FBI probe into Russian election meddling after President Donald Trump made unsubstantiated claims about an informant being used against him.
Dutch-led investigators say Russian military missile shot down flight MH17 over Ukraine in 2014 – Washington Post
Yulia Skripal Says She And Father 'Lucky' To Survive Attack With Nerve Agent – NPR
Dutch-led investigators say Russian military missile shot down flight MH17 over Ukraine in 2014

The Kremlin could be found culpable for the deaths of 298 civilians, worsening tensions between Russia and the West.
Missile that downed MH17 'owned by Russian brigade' – CNN
Did the F.B.I. Save Trump's Presidency?

James Clapper is right. Trump should have welcomed the surveillance.
Trump: I've done a 'great service' by firing James Comey – Washington Times
1. VIDEO NEWS from mikenova (71 sites): AssociatedPress's YouTube Videos: AP Top Stories May 23 P
---
Here's the latest for Wednesday, May 23rd: President Trump is seething over the Russia investigation; Trump says he will know soon if Kim summit is still on; Ga. Dem. nominee for Gov. historical first; NFL requires players to stand for anthem. (May 23)
Stay up to date with daily round ups: http://smarturl.it/APTopStories
Subscribe for more Breaking News: http://smarturl.it/AssociatedPress
The Associated Press is the essential global news network, delivering fast, unbiased news from every corner of the world to all media platforms and formats.
AP's commitment to independent, comprehensive journalism has deep roots. Founded in 1846, AP has covered all the major news events of the past 165 years, providing high-quality, informed reporting of everything from wars and elections to championship games and royal weddings. AP is the largest and most trusted source of independent news and information.
Today, AP employs the latest technology to collect and distribute content – we have daily uploads covering the latest and breaking news in the world of politics, sport and entertainment. Join us in a conversation about world events, the newsgathering process or whatever aspect of the news universe you find interesting or important. Subscribe: http://smarturl.it/AssociatedPress
http://www.ap.org/
https://plus.google.com/+AP/
https://www.facebook.com/APNews
https://twitter.com/AP
 AssociatedPress's YouTube Videos
 1. VIDEO NEWS from mikenova (71 sites)
–
___________________________________
_________________________________
1. News in Photos from mikenova (5 sites)
WSJ.com: World News: Darwin Evolves: U.S. Military Turns Australian Outpost Into Asia Launchpad

The U.S., Australia and allies are bolstering defenses against an assertive China at the once-isolated outpost of Darwin in northern Australia.
WSJ.com: World News
___________________________________
The News and Times -All Posts – Page 
In Brief