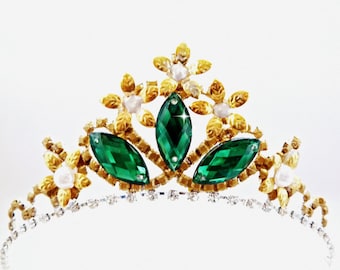 Mike Nova's Shared NewsLinks
L.V.Beethoven: piano concerto no°1 – Krystian ZIMERMAN;WIENER PHILHARMONIKER – YouTube
---
L.V.Beethoven: piano concerto no°1 – Krystian ZIMERMAN;WIENER PHILHARMONIKER
male emerald crowns of german princes – Google Search
---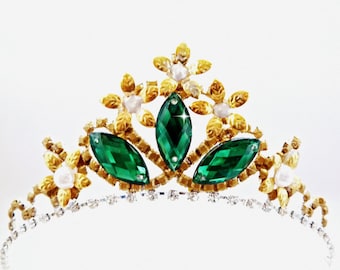 Beryl – Wikipedia
---
Etymology
[
edit
]
The name "beryl" is derived (via Latin: beryllus, Old French: beryl, and Middle English: beril) from Greekβήρυλλος beryllos which referred to a "precious blue-green color-of-sea-water stone"; akin to Prakritverulia, veluriya ("beryl").[6] The term was later adopted for the mineral beryl more exclusively.
When the first eyeglasses were constructed in 13th century Italy, the lenses were made of beryl (or of rock crystal) as glass could not be made clear enough. Consequently, glasses were named Brillen in German[7] (bril in Dutch and Briller in Danish).
male emerald crown – Google Search
---
male emerald crown – Google Search
---
male emerald crown – Google Search
---
male emerald crown – Google Search
---
male emerald crown – Google Search
---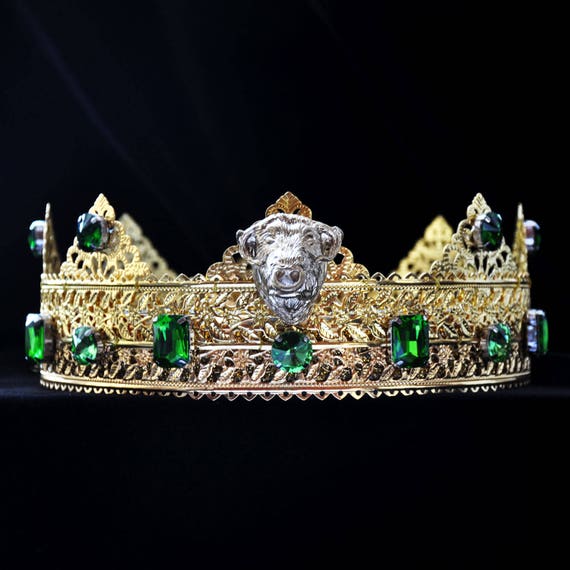 Royal Emeralds: Queen Elizabeth's Emerald Tiara – Google Search
---
emerald crown jewels – Google Search
---
aquamarine – Google Search
---
Beryllium – Wikipedia
---
Beryllium is a chemical element with symbol Be and atomic number 4. It is a relatively rare element in the universe, usually occurring as a product of the spallation of larger atomic nuclei that have collided with cosmic rays. Within the cores of stars beryllium is depleted as it is fused and creates larger elements. It is a divalent element which occurs naturally only in combination with other elements in minerals. Notable gemstones which contain beryllium include beryl (aquamarine, emerald) and chrysoberyl. As a free element it is a steel-gray, strong, lightweight and brittle alkaline earth metal.
Beryllium improves many physical properties when added as an alloying element to aluminium, copper(notably the alloy beryllium copper), iron and nickel.[5] Beryllium does not form oxides until it reaches very high temperatures. Tools made of beryllium copper alloys are strong and hard and do not create sparks when they strike a steel surface. In structural applications, the combination of high flexural rigidity, thermal stability, thermal conductivity and low density (1.85 times that of water) make beryllium metal a desirable aerospace material for aircraft components, missiles, spacecraft, and satellites.[5] Because of its low density and atomic mass, beryllium is relatively transparent to X-rays and other forms of ionizing radiation; therefore, it is the most common window material for X-ray equipment and components of particle detectors.[5] The high thermal conductivities of beryllium and beryllium oxide have led to their use in thermal management applications.
The commercial use of beryllium requires the use of appropriate dust control equipment and industrial controls at all times because of the toxicity of inhaled beryllium-containing dusts that can cause a chronic life-threatening allergic disease in some people called berylliosis.[6]
beryllium – Google Search
---
beryllium – Google Search
---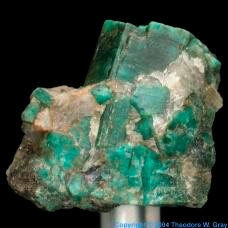 beryllium – Google Search
---
Ernst Uhrlau – Google Search
---
Segundo Enfoque
–
Jul 7, 2018
Estados Unidos.- Este viernes el huracán Beryl causó depresiones frente a la costa este de los Estados Unidos. Es en el primer huracán del Atlántico en la …
The Jewish Press – <a href="http://JewishPress.com" rel="nofollow">JewishPress.com</a>
–
Jul 5, 2018
According to those sources, the new mediation involves former Head of the German Federal Intelligence Service, Ernst Uhrlau, who mediated the exchange …
The Times of Israel
–
Jul 4, 2018
A source told the newspaper that German negotiator, Ernst Uhrlau, h
krystian zimerman – Google Search
---
vladimir putin – Google Search
---
Washington Post
–
3 hours ago
… Pompeo faced tough questions from both Democratic and Republican lawmakers over President Trump's recent summit with Russian President Vladimir Putin …
For Vladimir Putin, the situation represents a rare mis-step. The tough-guy president has, for years, presented himself as a national defender, fully in synch with …
gerhard schroeder – Google Search
---
German interference in the U.S. political system – Google Search
| | |
| --- | --- |
| | mikenova shared this story from German interference in the U.S. political system – Google News. |
---
German interference in the U.S. political system – Google Search
| | |
| --- | --- |
| | mikenova shared this story from German interference in the U.S. political system – Google News. |
---
As alarms blare about Russian interference in U.S. elections, the Trump … Alliance for Securing Democracy at The German Marshall Fund of the …. discord in the U.S. political system, "stepped on the gas," increasing its use of …
We Are The Mighty (blog)
–
Aug 1, 2018
"Merkel warns of Russian cyberattacks in German elections," Deutsche Welle adds. … Consider: Russia's hacking into U.S. political campaigns, … and other foreign entities to interfere in the U.S. political-electoral system; …
Voice of America
–
Aug 3, 2018
Russian Interference in US Elections … Securing Democracy" at the German Marshall Fund of the United States, discuss the latest … 2016 US elections and continued attempts to subvert the US political systemthrough active …
german countering President Trump's foreign policy – Google Search
---
Germany: Government Begins Unveiling Its Anti Trump Coalition
---
On the day European Commission President Jean-Claude Juncker reached a surprise deal on trade with Donald Trump, German Foreign Minister Heiko Maas was standing in front of a wood-paneled government building 11,000 kilometers (6,800 miles) to the east. Maas was in Japan on his first trip to Asia as foreign minister, and expectations were high. "We share the same values," said Maas, who is a member of the center-left Social Democrats, as his host, Japanese President Shinzo Abe, nodded. "In the current geopolitical situation, it is good to clearly emphasize this once again."
But the guest from Germany brought more with him in his suitcase than just friendly words. In Tokyo, Maas presented the Japanese leader with his idea for a new alliance between states. It could fill the geopolitical vacuum created by Trump. In the coming months, a network of globally oriented states is to be created that closely coordinates its foreign, trade and climate policies. "We need an alliance of the multilateralists," says Maas — which is to say, an alliance that stands for the global rules and structures of the postwar order that Trump rejects. "It's better to bend than break" would be the wrong maxim in these times," Maas argues.
The outlines of the German government's new anti-Trump strategy are currently being sketched out. The German Foreign Ministry has been doing preliminary work on it for some time now. Maas's predecessor, Sigmar Gabriel, had already assigned the task of redefining the relationship with the U.S. in the period following the Republican president's election. In the planning division, papers had to be constantly revised to reflect the U.S. president's latest tweets.
But now a clear goal has emerged. If that hadn't been the case before, the Brussels NATO summit — where the U.S. president threatened to withdraw from the Western defense alliance — and his later description of the European Union as a "foe," cemented the conviction in Berlin, Brussels and Paris that alliances mean nothing to Trump. The U.S. has transformed from a "source of order" into a "destroyer of order," according to sources within the German government.
At the Foreign Ministry, the idea of forming a network of Western-aligned countries "that stands for reason and adherence to the playing rules, and won't back down when faced with protectionism and egoism" is taking shape, according to Maas. "We need a strategy, and we need allies."
The strategy won't likely be fully formed until the end of the year, but the allies have already been determined. In addition to Japan, they are likely to also include South Korea, which Maas will also be visiting this week. Both countries would like to sign wide-ranging free trade agreements with the EU.
Maas is also considering South Africa, Australia and Argentina as strategic partners, as well as, of course, the U.S.'s two neighbors, Mexico and Canada. In late August, Canada's Foreign Minister Chrystia Freeland is expected to be a guest at the German Foreign Ministry's Ambassadors Conference in Berlin.
INTERNATIONAL NEWSLETTER
Sign up for our newsletter — and get the very best of SPIEGEL in English sent to your email inbox twice weekly.
Maas envisions an alliance of countries that, "working together, defends and further develops the existing rules." He says the alliance should "display solidarity when international law is being trampled on at another party's front door."
Maas plans to float the first trial balloon during the General Assembly of the United Nations in late September. Together with India, Brazil and Japan, the German foreign minister is planning a proposal for a reform of the Security Council. Germany will serve on the Security Council for two years starting in 2019. If Berlin is assigned to chair the council, that would be the point at which the new alliance would appear together for the first time. Maas wants to define the new seat as "European," in "radical alliance" with France.
That won't be easy, because Paris and Berlin aren't just pursuing contradictory goals when it comes to trade. French President Emmanuel Macron wants to found an "interventions initiative" in which other non-EU states can also participate. Germany, for its part, supports a European defense union, or Pesco for short, that is focused on the EU. Meanwhile, with a "new policy for Eastern Europe," Maas wants to, above all, overcome the rifts with Eastern European countries like Poland and the Baltic States in order to create a Europe that is "sovereign and strong."
Now, much as they succeeded in doing during the trade war with the U.S., the French and the Germans need to find a compromise. The conflict over tariffs, Maas argues, shows "that our words carry weight when Europe acts together."
german countering President Trump's foreign policy – Google Search
| | |
| --- | --- |
| | mikenova shared this story from german countering President Trump??????????????s foreign policy – Google News. |
---
intelligence analysis – Google Search
---