AD SPACE AVAILABLE
Links  | globalsecuritynews.org | fbinewsreview.org | trumpinvestigations.org | worldnewsandtimes.org| world-web-news.com | wwtimes.com | russia-news.org | Posts on G+ | News in Photos | VIDEO NEWS | Audio and Video Mix | The Brooklyn News | The Brooklyn Bridge | Puerto Rico News | News and Times 
____________________________________
Mike Nova's Shared NewsLinks
Francisco Caparros Case – Google Search
---
Anti-Trump FBI 'the missed story of all time,' says Seymour Hersh
---
Many things have been going on in the FBI in recent years, and they haven't all been about investigating criminals.
The biggest story has been how the bureau has become a weapon against President Trump.
That's according to Seymour Hersh, the Pulitzer-winning investigative reporter who exposed the My Lai massacre in Vietnam in 1969 and has more knowledge of journalism's biggest stories over the years than almost anyone.
His comment came in an interview with Elon Green that appeared in Columbia Journalism Review.
The two were talking about, among other things, Hersh's book "Reporter" and his current book about former Vice President Dick Cheney.
Hersh said the establishment media largely missed the significance of the Hillary Clinton email scandal.
"They had no idea what a good story it was," he said.
Then he unleashed on the FBI.
"In the book I'm writing, I can segue into this stuff; I'm writing a lot about what was going on in the FBI. There was a lot going on that was counter-Trump, I will tell you that," he said.
"I'm telling you, it's the missed story of all time."
But he didn't elaborate.
WND columnist David Limbaugh would concur with Hersh, writing last month that "the real story" is how the FBI and other federal agencies were weaponized to protect Hillary Clinton and damage Trump.
"The Department of Justice, especially the FBI, bent over backward to protect [Hillary] Clinton and bent over forward to harm Trump. Despite those efforts, the stubborn facts have emerged, thanks to patriots relentlessly pursuing the truth. More will be revealed as the Obama-Clinton glass house continues to shatter, but there's already enough to make an objective person gasp. If Clinton had won the election, this evidence would have remained buried, and the power-abusing left would have been emboldened to continue to thwart the rule of law and target its opponents. Before you say it's preposterous that Obama or Clinton would have politicized and weaponized government agencies, remember the actions of Obama's IRS and EPA," he wrote.
His list of how the FBI protected Hillary Clinton to help her win the election:
Then-FBI Director James Comey wrote a letter exonerating her in advance of interviewing her and other key witnesses.
Comey presented a strong case against her yet shielded her from prosecution.
Comey claimed that Christopher Steele's dossier was not an indispensable part of the FISA warrant application, when everyone has admitted it was. He said he didn't know that the Clintons had paid for the dossier.
Comey earlier said there was no spying against Trump and later said there was but the "informants" were carefully regulated.
The FBI gave immunity like candy in the Clinton case and allowed two fact witnesses to sit in on the belated Clinton interview as her lawyers.
The FBI claimed to have lost five months' worth of texts between adulterous FBI honchos Peter Strzok and Lisa Page, which the inspector general found in less than a week.
Then-Attorney General Loretta Lynch met privately with Bill Clinton while Hillary was under investigation. Lynch instructed Comey to refer to the Clinton investigation as a "matter" instead of an investigation.
Strzok texted Page after Trump and Clinton became the nominees, "Now the pressure really starts to finish MYE" – meaning "midyear exam," the FBI's code word for the Clinton email probe. Page responded, "It sure does." They were desperate to wrap up the Clinton investigation to prevent Trump's election. Page was legal counsel to then-FBI Deputy Director Andrew McCabe. The lovebirds noted that Obama wanted "to know everything." As Newt Gingrich said, with all that was going on under his watch, it's inconceivable that Obama and his adviser Valerie Jarrett didn't know about it.
And Limbaugh listed the bureau's moves against Trump:
The FBI planted a spy or spies in the Trump campaign with no real evidence (beyond wishful thinking, anecdotal minutiae and hearsay rumors) that there was any nefarious connection between the campaign and Russia. It appears these spies were there not just to eavesdrop but to lure the Trump campaign into the very conduct they were pretending to investigate – trying to "honey-trap" them.
The government opened a counterintelligence investigation against Trump without any evidence of a crime.
Based on a disgraceful leak from Comey, the DOJ appointed a special counsel to investigate the Trump campaign without any evidence of a crime and without specifying any crime in the appointment memo – and such specificity is required by law. Recognizing this, Deputy Attorney General Rod Rosenstein surreptitiously amended his appointment memo, but he still won't reveal its content to congressional investigators.
The FBI deceived the Foreign Intelligence Surveillance Court four times by presenting the Steele dossier, paid for by the Clinton machine and based on unsubstantiated opposition research, as legitimate evidence and disclosing none of its origins to the court. It also fraudulently presented a news article sourced to the same Christopher Steele as corroborating the dossier. The Foreign Intelligence Surveillance Act requires substantiated evidence; it's a strict standard because of the extraordinary encroachments on privacy it entails. The FBI also concealed from the court that Steele had been fired by the FBI.
The government has been stonewalling and scapegoating Rep. Devin Nunes and other congressional investigators for jeopardizing national security in demanding that documents be unredacted. Invariably, when the redactions are removed, we see that no security interests were involved but that the government was seeking to conceal embarrassing actions of government officials. The government slandered Nunes for outing the FBI mole, whose existence it had previously deceitfully denied, when it leaked facts facilitating his outing.
The Obama administration engaged in unprecedented and egregious unmaskings.
Five or six DOJ/FBI officials have been fired, demoted or reassigned.
The FBI agents didn't believe that Trump's first national security adviser, Michael Flynn, lied to them, yet the special counsel pressured him into a guilty plea.
Former Director of National Intelligence James Clapper lied to Congress but later denied he had lied, claiming he was thinking about something other than what he was being questioned about. That would be lame from any witness, but from a man of Clapper's caliber, it is stunning. Clapper also said, disingenuously, that the government's intent was not to spy on the Trump camp but to find out what Russia was doing. Then why did the government try to entrap campaign members, and why did Clapper earlier deny there were spies in the campaign? If the government's goal was to protect the campaigns from Russian influence, why didn't it plant spies in the Clinton campaign, as well? Why didn't it warn the Trump campaign of the possible interference – unless its goal was to damage Trump and protect Clinton, as opposed to safeguarding national security?
The Obama administration opened up a Logan Act case against the campaign opponent (Trump) of its would-be successor (Clinton). This is unprecedented and astonishing.
The Obama holdouts in the DOJ and FBI are still stonewalling and misrepresenting the facts – especially as to the origin of the Trump investigation.
Strzok, who served on special counsel Robert Mueller's investigative team, oversaw the FBI's interviews of former Lt. Gen. Michael Flynn, Trump's national security adviser. And he played a lead role in the investigation of Clinton's mishandling of classified information. Strzok changed former FBI Director James Comey's language about Hillary Clinton's actions from "grossly negligent" to "extremely careless," forming the basis for not referring criminal charges.
He is also suspected of being responsible for using the unverified Steele dossier to obtain a Foreign Intelligence Surveillance Act warrant to spy on President Trump's campaign.
Strzok was removed from special counsel Robert Mueller's team in August after the stridently pro-Clinton and anti-Trump texts with Page were discovered. He and Page, who worked for FBI Deputy Director Andrew McCabe, were found to have been carrying on an extramarital affair.
Text messages between Strzok and Page released in February indicating President Obama "wants to know everything we are doing" regarding the Trump-Russia probe are growing in significance as more evidence surfaces that the Obama administration spied on the Trump campaign.
WND also has reported on an informant the FBI embedded in the Trump campaign, how the bureau used a secret program to gather Trump campaign information and a poll that revealed 61 percent of the GOP thinks the FBI is framing Trump.
Cornyn: Comey's FBI was 'accountable to no one'
---
ANALYSIS/OPINION:
Senate Majority Whip John Cornyn said former FBI Director James Comey "helped create a culture at the FBI that they were accountable to no one" and "it's going to be a long time before the reputation of the FBI regains its reputation as a law enforcement organization that has integrity and is above politics."
The Senate's number two Republican made the critical assessment in a wide-ranging interview with Hugh Hewitt on MSNBC Saturday after Hewitt raised the specter of Herbert Hoover's free-wheeling (and constitutionally suspect) surveillance during the dark days of COINTELPRO.
HEWITT: All right, now it's a time of great controversy for the FBI, which I've always held in the highest esteem. I worked with them when I was at DOJ. And you've got Director Comey, his reputation's in tatters in the eyes of many people. You've got Andrew McCabe referred to the DOJ for prosecution. He's got his admirers as well. You've got Page and Strzok and their texts. You've got Bruce Ohr over at the DOJ. You will remember, you're my age, so you will remember just reading about the dark days of COINTELPRO and J. Edgar Hoover. Are we back in those dark days?

CORNYN: Right. Well, unfortunately, I think Director Comey helped create a culture at the FBIthat they were accountable to no one. And unfortunately, that created, I believe, this situation we find ourselves with. Director Wray, I have to tell you, I think is doing an outstanding job. But it's going to be a long time before the reputation of the FBI regains its reputation as a law enforcement organization that has integrity and is above politics.
COINTELPRO began with the best of intentions – an attempt to root out communist infiltration in America – but spiraled out of control into an unaccountable, police-state surveillance program that operated outside the constitutional oversight of congress.
The FBI's own website describes COINTELPRO in terms that acknowledge the regrettable (if not wholly illegal) monster it had become.
THE WASHINGTON TIMES COMMENT POLICY
The Washington Times welcomes your comments on Spot.im, our third-party provider. Please read our
 before commenting.
The gay times roll, but the Supremes stop the music
Anthony is as much a Catholic as those other Kennedys, as his career has made plain. The attention whores are starting to see the end of the Lefty-packed federal appellate courts and now, if they want publicity, they are going to have to appear important, so they get their names in the papers. The lone Lefty voice in the wilderness will get as much attention as Harold Stassen.With any kind of luck, Trump will get to replace Kennedy, Breyer, and RBG, along with something like 2/3 to 4/5 of the Federal bench.The times, they really are a-changin' and I'm so happy I lived to see it.
cointelpro – Google Search
---
Washington Times
–
May 26, 2018
You will remember, you're my age, so you will remember just reading about the dark days of COINTELPRO and J. Edgar Hoover. Are we back …
fbi setups – Google Search
---
Twin Falls Times-News
–
May 20, 2018
Devin Nunes, R-Calif., might turn up proof that the FBI dispatched a … was this language of setups and entrapment because, where I come from …
Kansas City Star (blog)
–
May 22, 2018
Devin Nunes might turn up proof that the FBI dispatched a … wildlife was this language of setups and entrapment because, where I come from, …
fbi frameups – Google Search
---
Newsweek
World Socialist Web Site
–
May 18, 2018
Trump tweeted Wednesday that "the Obama FBI 'SPIED ON THE TRUMP … frame-ups and coups, all based on lies—say it's not a witch-hunt.
Global Village space (blog)
–
May 15, 2018
Whether it's stop and frisk, frame-ups (like those which occurred in Tulia, Texas, some years ago) … Read more: Abolish the FBI, America's KGB.
The former head of the Federal Bureau of Investigation (FBI), James …. The FBI spearheaded the anti-Muslim witch-hunt, including frame-ups …
carlos cases fbi – Google Search
---
Primera Hora
–
May 30, 2018
Hoy testificaron el exjefe del FBI en Puerto Rico, Carlos Cases, y el agente del FBI Joe Rodríguez, quien condujo la investigación contra Reyes …
En la recta final juicio contra fiscalía federal
El Vocero de Puerto Rico
–
May 30, 2018
View all
cabrito – Google Search
---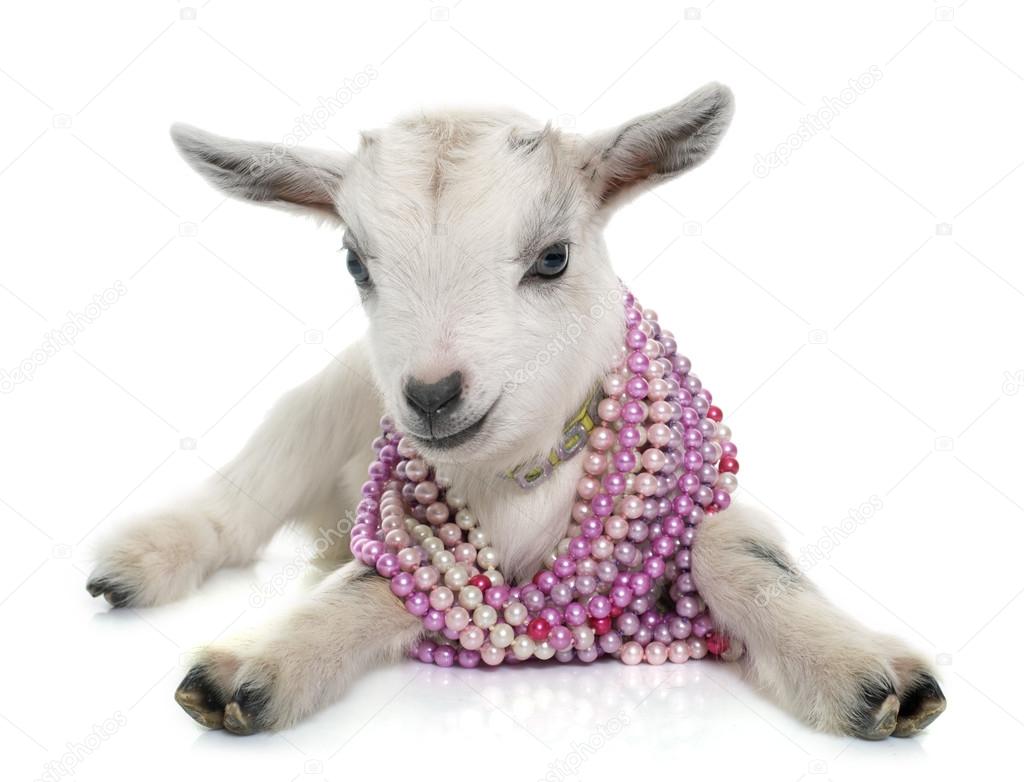 cabrito – Google Search
---
The FBI's Watergate – WSJ
---
"What did the president know, and when did he know it?" On June 28, 1973, during a hearing before the Senate Watergate Committee, the ranking member, Tennessee Republican Howard Baker, posed the central question of the investigation.
Forty-five summers after Baker uttered those historic words, the same question now hangs over the alleged collusion between Donald Trump and Russia in the 2016 election. But this time the question is directed at the investigators. It runs like this: What did the FBI know, when did it know it—and…
Desmienten pesquisa contra fiscal federal – El Vocero de Puerto Rico
---

El Vocero de Puerto Rico

Desmienten pesquisa contra fiscal federal

El Vocero de Puerto Rico

La pasada semana, el exanalista de inteligencia de la Fiscalía federal, 

Francisco Reyes Caparrós

, afirmó que Rodríguez era blanco de una investigación por parte de las oficinas centrales en Washington. Al ser cuestionado sobre si ha sido citado como …
They deny investigation against federal prosecutor | Law and order
| | |
| --- | --- |
| | mikenova shared this story from www.elvocero.com – RSS Results in ley-y-orden of type article. |
---
The Federal Prosecutor's Office in Puerto Rico rejected that the owner of that agency in the Island, Rosa Emilia Rodriguez, is the subject of a probe by the US Department of Justice.
"There is no investigation, It is absolutely false," say the statements of that office.
Last week, the exanalyst of intelligence of the federal Office of the Public Prosecutor, Francisco Kings Caparros, affirmed that Rodriguez was a target of an investigation on the part of the central offices in Washington. When asked if it has been cited as part of the investigation, I have replied that "there has been collaboration."
Last Thursday, Reyes Caparrós won the lawsuit filed against the federal Department of Justice and his former supervisors: Rodríguez and federal prosecutors José Capó, Jacqueline Novas and María Domínguez.
The plaintiff alleged that he was subjected to a pattern of reprisals and a hostile environment, which was after the provision of a bullet proof to the ex-attorney Idalia Mestey, who in turn had filed a complaint against the federal prosecutor's office before the Commission for the Equality of Opportunities in Employment (EEOC, for its acronym in English).
A jury of four men and four women concluded that the plaintiff must receive compensation of $ 300,000. In addition, federal judge Joseph Laplanta will determine the salary that Reyes Caparrós stopped accruing after his resignation.
The Road And The Toad: Puerto Rico on the Road To Banana Republic, led by Carlos Cases of FBI. – M.N. | 5:57 AM 6/5/2018 – Francisco Reyes Caparrós: "It is possible" that cases have been manipulated… – | The News and Times of Puerto Rico
---
The Road And The Toad
Puerto Rico on the Road To Banana Republic biked unabashedly forward by Carlos Cases of the PR branch of FBI, the Very Special Agent, with the subspecialty in COINTELPRO, set-ups, and frame-ups. – M.N. 
6:01 PM 6/2/2018 – Francisco Reyes Caparrós: "It is possible" that cases have been manipulated to obtain convictions. – Abogado que ganó a la Fiscalía federal alega que allí "reina el terror" | M.N.: Whom did Ms. Mestey-Borges accuse of "sexual harassment"?
____________________________
__________________________________
The News and Times of Puerto Rico – Recent Posts
The News and Times of Puerto Rico
10:08 AM 6/4/2018 – Search results for 'Rosa Emilia Rodríguez' | elvocero.com
Agent Jones Unbound! – 5:14 PM 6/3/2018 – Un agente del FBI dispara accidentalmente a alguien mientras estaba bailando en una fiesta
5:00 PM 6/3/2018 – Recent Tweets, On Little Duce, and Other Stories
Con fe en la justicia quien ganó demanda contra Fiscalía federal – NOTICEL
10:46 AM 6/3/2018 – Front Page Review: A Rosa Emilia "el poder se le fue" – NotiCel | Jueces señalan que fiscalía federal usa evidencia falsa provista por policías (documentos + video)
10:15 AM 6/3/2018 – Rosa Emilia Rodríguez Vélez – Bing News
8:44 AM 6/3/2018 – Francisco Caparros Case – Saved Stories: On The Royal Road To Banana Republic: The Big Sister Is Watching You!
7:53 PM 6/2/2018 – M.N.: Puerto Rico is a puzzle. To solve it, dare to be diffirent! – Front Page Review | The Puerto Rico's Royal Road To Banana Republic – By Michael Novakhov
6:01 PM 6/2/2018 – Francisco Reyes Caparrós: "It is possible" that cases have been manipulated to obtain convictions. – Abogado que ganó a la Fiscalía federal alega que allí "reina el terror" | M.N.: Whom did Ms. Mestey-Borges accuse of "sexual harassment"?
3:58 PM 6/2/2018 – The Puerto Rico's Royal Road To Banana Republic Cleared By The Good Cowboy Carlos Cases
11:55 AM 6/2/2018 – Former employee claims Office of the Federal Prosecutor is the "reign of terror" | From Comments: "Rosa Emilia, what she does is cover up all the corrupt Pnp who have committed serious faults. She remains silent while the abuse continues rampant in PUERTO RICO."
9:40 AM 6/2/2018 – Front Page Review: Rosa Emilia Rodríguez – Bing News
Rosa Emilia Rodríguez – Bing News
8:23 AM 6/2/2018 –  Federal Justice investigates Rosa Emilia Rodríguez | 7:47 AM 6/2/2018 – "The country does not benefit in any way with people who are working with fear, under threats…" – Bamily López, attorney for Francisco Reyes Caparrós
9:06 AM 6/1/2018 – Todo Tiene Su Final… | M.N.: Who placed "a presentation on socialism" in Reyes' computer? 
4:53 PM 5/31/2018 – Francisco Caparros Case, Resolved (part 1): Former intelligence specialist Francisco Reyes Caparrós won the lawsuit against the local federal prosecutor's office this afternoon for labor harassment and acts of reprisal.
12:50 PM 5/31/2018 – Puerto Rico Grid 'Teetering' Despite $3.8 Billion Repair Job
Hello, Banana Republic! – 6:17 AM 5/31/2018 – My Comments on Francisco Reyes Caparrós Case Continued: Judge the case on its merits, not on the technicality. | Who was not interested in Mestey's getting the bulletproof vest, and why? This is a very interesting question with many far-reaching extensions.
10:50 AM 5/30/2018
M.N.: This story only confirms my thesis posted earlier: The FBI is very sick and deeply dysfunctional organization in need of urgent and radical reforms. | Feds Won't Release Details of Settlement With FBI Agent | Connecticut News | US News
PR's Reporting System for Violent Deaths Earns Praise – SJDS for 5.29.19
Harvard study estimates thousands died in Puerto Rico due to Hurricane Maria – Washington Post | Study: Puerto Rico hurricane death toll near 5,000
7:39 AM 5/29/2018 – Alberto downgraded to a subtropical depression
6:28 AM 5/29/2018 – Giuliani booed
10:47 AM 5/28/2018 – Yamma Ensemble – "King David" – YouTube | Asturias – Isaac Albeniz – YouTube
–
Federal Justice Announces Creation of New Tax Squares for the District of Puerto Rico
---
By Maribel Hernández Pérez 06/04/2018 | 04: 32 pm
The federal Department of Justice and the federal prosecutor's office today announced the appointment of six new prosecutors for the district of Puerto Rico to reinforce the area of violent crimes on the island.
The United States Attorney General, Jeff Sessions, appointed a total of 311 prosecutors, an unprecedented number in the past, the 500th anniversary of the administration of President Donald Trump.
The head of the Federal Prosecutor's Office in Puerto Rico, Rosa Emilia Rodriguez Velez, in a press release, announced that five of the new prosecutors assigned to the island will be assigned to violent crimes and one will be prominent in the civil division.
For his part, Rodriguez Velez, said that the allocation of the prosecutors shows the confidence they have in the work done by his office what I have thanked.
"The Department of Justice has recognized through the assignment of these positions the significance of the problem of violent crimes on our island. They have also shown great confidence in our office by assigning these valuable resources in a place where they were desperately needed and greatly appreciated. , "said Rodríguez Vélez.
On the appointments, the press spokeswoman, Lymarie V. Llovet-Ayala, explained that the announcement is limited to the new places and that now is the process of recruitment of candidates for federal prosecutor begins.
In addition, it was reported that, of the total of 311 prosecutors, 190 will work in criminal cases, 35 in immigration matters and 86 in civil matters as well as attend the initiative created several months ago called "Prescription Interdiction & Litigation Task Force" , to address the crisis due to the use of opioids by the United States.
The FBI's Watergate – WSJ – Google Search
---
New Prosecutors Announce for Federal Prosecution in Puerto Rico | Law and order
| | |
| --- | --- |
| | mikenova shared this story from www.elvocero.com – RSS Results in ley-y-orden of type article. |
---
The federal Department of Justice and the federal prosecutor's office on the island announced the assignment of 311 new prosecutors throughout the United States, of which six new prosecutors will be for the district of Puerto Rico.
According to a press release, five of the new prosecutors on the island will work in violent crimes, particularly against the distribution of opioids and one will be for the civil division.
The announcement comes on the 500th day of the administration of President Donald Trump.
It is indicated that it is the largest fiscal allocation in the past. Of the 311 prosecutors, 190 will work in criminal cases, 35 in immigration cases and 86 in civil cases. Many of these will assist in the recently created initiative "Prescription Interdiction & Litigation Task Force", to work with the opium crisis that crosses the United States.
The federal prosecutor, Rosa Emilia Rodriguez thanked the US Attorney General, Jeff Sessions, for the assignment of the six new prosecutors.
I have noted that with the assignment of the new six prosecutors, the federal Department of Justice has recognized the significance of the problem of violent crimes on the island.
"They have also shown great confidence in our office by assigning these valuable resources to where they are desperately needed and greatly appreciated," Rodriguez said.
Rampante crime in San Juan | Law and order
| | |
| --- | --- |
| | mikenova shared this story from www.elvocero.com – RSS Results in ley-y-orden of type article. |
---
Six of the eight murders investigated by the police between 5:17 pm Friday and 7:10 pm yesterday were staged in San Juan, where 61 of the 285 violent deaths reported in the country had occurred since the year began.
Half of the murders occurred at dawn, among them a couple of ambassadors who slept under the bridge of PR-181 and José de Diego Avenue, in Río Piedras. The victims were lying down at about 4:00 am and from a car they were shot with a burst of more than 20 shots with an assault rifle.
The woman was known as "La Shorty" and the individual as "Cagüitas". Lieutenant Joshua Velez, director of the Division of Homicide of the Criminal Investigation Corps (CIC) of San Juan, said that the couple was known in the place by nicknames and that they will be investigated in order to identify them.
The agents sought to obtain the recordings of various security cameras at that intersection, in order to identify the vehicle from which it was fired and its occupants.
While at 2:09 in the morning, a person identified as Boulding Colas, 32 years old, and a native of Haiti, but who had his address on 5th Street in Barrio Obrero, was shot to death.
Según la Policía, la víctima compartía con amistades en un negocio en la avenida Borinquen y salió a la acera al recibir una llamada telefónica. Afuera lo aguardaban sicarios que le dispararon más de 20 tiros, matándolo en el acto. El haitiano se encontraba viviendo en Puerto Rico sin permiso de las autoridades de migración.
De otro lado, a las 7:10 de la mañana del domingo y a orillas del ramal de la PR-176 a pasos del residencial Los Laureles, en Cupey, fue asesinado un joven. La víctima presentaba múltiples balazos y en la escena se levantaron casquillos de rifle de asalto y pistola.
En los últimos días se han registrado otras muertes en Cupey, de las cuales dos se produjeron a las 8:19 de la noche del viernes en la cancha del residencial Alturas de Cupey. Los jóvenes Juan Luis Cruz Pérez, de 25 años, y Kevin Cotto, de 22 años, era vecinos del residencial Jardines de Cupey.
Los jóvenes estaban comiendo de una lata de salchichas, ocupada en la escena, cuando llegaron los sicarios y dispararon en cerca de 30 ocasiones con un rifle de asalto y una pistola.
Cruz Pérez fue fichado en el 2017 por un caso de posesión de un vehículo hurtado.
El miércoles en la avenida Cupey Garden en la urbanización la Rosa en Cupey también fue asesinado Ángel Vega Rivera, de 31 años. La Policía no descartó que las cuatro muertes en Cupey guarden relación.
On the other hand, at 2:19 AM yesterday, Miguel Ángel Rivera Molina, 24, was shot in Azucena Street, in front of the E-21 residence of the Jardines de Dorado urbanization, in Dorado.
A family member took him to the Diagnosis and Treatment Center (CDT) and was pronounced dead. Rivera Molina had bullet wounds in various parts of the body, and he was seized with a Glock gun, model 22, caliber .40.
The first of the weekend killings was recorded at 5:17 pm Friday afternoon on Toa Alta Heights Avenue. Sicarios shot Javier "El Burro" Pérez Velázquez, 25, who was passing by in a gray Mitsubishi Lancer.
Judge Manuel Acevedo-Hernandez – Google Search
---
Manuel Acevedo Hernandez, the judge, was accused of accepting bribes to pervert the cause of justice in a fatal drunk-driving case. He was …
… put two and two together and identified Jose Manuel Ortega-Torres, 30, … That led wardens to Las Vegas, where Adrian Acevedo-Hernandez …
Primera Hora
–
Aug 18, 2014
… de Aguadilla, Manuel Acevedo Hernández, para que lo absolviera. … Judges of the Circuit Court Cook County, 138 F3d 302 (1998), que no …
Search results for 'Rosa Emilia Rodríguez' | elvocero.com
---
Indigenous Puerto Rico: DNA evidence upsets established history
---
History is written by the conquerors. The Native peoples of North America know this all too well, as they are still trying to bring the truth to light. Now, their long-lost Caribbean cousins are beginning the same process.
It's an uphill battle.
Most Puerto Ricans know, or think they know, their ethnic and racial history: a blending of Taino(Indian), Spanish and African. Students of the islands' past have read the same account for over 300 years; that the Native people, and their societies, were killed off by the Spanish invaders by the 1600s. It was always noted though, how many of the original colonists married Taino women or had Taino concubines, producing the original mestizaje (mixture) that, when blended with African, would produce Puerto Ricans.
Those first unions, according to the conventional wisdom, explain why some Puerto Ricans have "a little bit" of Native heritage. Mainly we are Spanish, we are told, with a little African blood and far-away Taino ancestry.
But the order of that sequence will have to change.
Dr. Juan Martinez-Cruzado, a geneticist from the University of Puerto Rico Mayaguez who designed an island-wide DNA survey, released the final numbers and analysis of the project in 2003, and these results tell a different story.
According to the study funded by the U.S. National Science Foundation, 61 percent of all Puerto Ricans have Amerindian mitochondrial DNA, 27 percent have African and 12 percent Caucasian. (Nuclear DNA, or the genetic material present in a gene's nucleus, is inherited in equal parts from one's father and mother. Mitochondrial DNA is inherited only from one's mother and does not change or blend with other materials over time.)
In other words a majority of Puerto Ricans have Native blood.
"Our study showed there was assimilation," Martinez-Cruzado explained, "but the people were not extinguished. Their political and social structure was but the genes were not.
"The people were assimilated into a new colonial order and became mixed – but that's what Puerto Ricans are: Indians mixed with Africans and Spaniards," he asserted.
"There has been an under-estimation of the Amerindian heritage of Puerto Rico, much larger than most historians will admit," he said.
Martinez-Cruzado cited the historical descriptions of life in Puerto Rico during the 17th and 18th centuries as an example.
"These accounts describe many aspects that are totally derived from Taino modus vivendi, not just the hammocks but the way they fished, their methods of farming, etc.," he related. "It is clear that the influence of Taino culture was very strong up to about 200 years ago. If we could conduct this same study on the Puerto Ricans from those times, the figure would show that 80 percent of the people had Indian heritage."
Another historical moment that should receive more attention involves the story of a group of Tainos who, after 200 years of absence from official head-counts, appeared in a military census from the 1790s. In this episode, a colonial military census noted that all of a sudden there were 2,000 Indians living in a northwestern mountain region. "These were Indians who the Spanish had placed on the tiny island of Mona (just off the western coast of Puerto Rico) who survived in isolation and then were brought over," Martinez-Cruzado said. "They became mixed but there were many Indians who survived but eventually mixed with the Africans and Spaniards. These Mona Tainos must have had a further influence as well."
Martinez-Cruzado noted how many customs and history were handed down through oral tradition. To this day on the island, there are many people who use medicinal plants and farming methods that come directly from the Tainos.
This is especially true of the areas once known as Indieras, or Indian Zones.
He also pointed out that most of these Native traditions probably do come from the Tainos, the Native people who appeared on the island circa 700 AD. But there were other waves of migrations to Puerto Rico and the entire Caribbean area.
Through the extensive study of the Puerto Rican samples, Martinez-Cruzado and his team have found connections between island residents and Native peoples who arrived before and after the Tainos. He pointed out how a few of the samples can be traced back 9,000 years from ancient migrations, while others correspond to the genetic makeup of Native peoples of the Yucatan, Hispaniola, Margarita Island and Brazil among others. These latter genetic trails point to the presence of other Native peoples who were probably brought to the island as slaves from other Spanish or Portuguese colonies after the 1600s.
While island scholars will have much work to do to catch up with these "new" facts, the genetic detective work for Cruzado is also far from finished. As word spread of the remarkable survey, other scholars from the Dominican Republic, Cuba and Venezuela invited the Puerto Rican scientist to present his findings. They asked him to assist in similar projects in their respective countries.
In 2005, Martinez-Cruzado along with others released Reconstructing the population history of Puerto Rico by means of mtDNA phylogeographic analysis.
While Martinez-Cruzado and his colleagues focused on the history of Pre-Columbian migrations, people in the current Taino restoration movement (such as Nacion Taina, The Jatibonicu Taino Tribal Nation of Boriken, Taino Timucua Tribal Council, the United Confederation of Taino People, and others) hoped that many of their compatriots reflected on the following quote: "The DNA story shows that the official story was wrong," Martinez-Cruzado said. "This means a much larger Amerindian inheritance for Puerto Ricans."
This story was originally published October 6, 2003. 
Tracing the origin of the Island´s crisis
---
Orlando, Florida – A devastating storm hit Puerto Rico, leaving it adrift, and it was not Hurricane Maria. Those winds combined and, over several years, they aligned to generate a whirlwind that put the Island on its knees.
Those gusty winds have been blowing for more than 10 years, and they have taken with them hundreds of thousands of Puerto Ricans who have flown to other places, they have destroyed businesses and halted the economic growth of the island.
However, something remained: the hope of restoring Puerto Rico and drawing a new island on the blanck canvas left by this crisis.
Two economists and a social scientist are the authors of the book "Population, Migration, and Socioeconomic Outcomes among Island and Mainland Puerto Ricans: La Crisis Boricua" which was published at the end of 2017 and comes to light at a time when the island is going through a historic turning point.
Economist Marie T. Mora, native of New Mexico; economist Alberto Dávila, a native of Texas, and the sociologist Havidán Rodríguez, who is from Arecibo, witnessed how what would have been a chapter for an study on the migratory and socioeconomic situation of the island became, little by little, an extensive and detailed book that explains the factors that led Puerto Rico to the current crisis.
The authors' analysis is supported by substantial data, an element that is often scarce in the debates regarding athe Puerto Rican crisis.
The book went to press a few days before the hurricane devastated the island. Thus, the nightmarish picture painted by the authors is based on a pre-cyclonic scenario. It is a fact that the economic, social and migratory situation became more serious after María, the authors agreed in separate interviews.
The book shows important findings: that one out of every four Puerto Ricans who have emigrated to the United States continues to live under poverty levels; contrary to what has been reported, most of those who have left are not skilled or profesional. However, this sector has been joining the current migration wave as the crisis worsened. Also, that between 2006 and 2014, about 215,000 Puerto Ricans returned to Puerto Rico, but during the same period 445,536 Puerto Ricans left the island, and that the current crisis has not only increased migration, but also dispersed the Puerto Rican diaspora in a score of states, beyond the traditional destinations such as New York, Pennsylvania and New Jersey, among others.
According to the authors the net number of emigrants is higher if the period between 2002 and 2016 is considered: 646,932 people (16.5 percent of the population). This figure, they say, represents the greatest population loss since 1898, when the island became a territory of the United States.
The book also highlights that women emigrate more than men; that the educational issue is one of the factors Puerto Ricans consider when deciding where to emigrate; that there is a high tendency among Puerto Ricans to open businesses in the United States, and that in Puerto Rico the population is aging fast, not only because of the low birth rate, but because young people are leaving the island.
Portrait of the crisis
Like an instant photo, they portray the humanitarian crisis that was forged for years, specifically from 2006, when all the ingredients for that "perfect storm" were together. Many had been predicting that storm for years. They were factors that changed the demographic and socioeconomic scenario of the Puerto Ricans on both sides of the sea.
These factors include the imposition of a Tax on Sales and Use (SUT), an element that, far from helping, impoverished the working class; the end of Section 936 – which provided tax incentives to companies that settled on the island, that caused the closure of companies that fled looking for more competitive markets.
Other factors are the furlough plan for the government, the high cost of electricity, the collapse in the housing market, the loss of bank assets, the general deterioration in infrastructure, problems in the education system and poor healthcare services. This last one due to the gradual loss of doctors and specialists, many of whom have also left the island.
Its effects affect not only the 3.3 million Puerto Ricans on the island, but it has implications for the more than five million residing in the United States who face the responsibility to speak for Puerto Rico and for those who live there.
"As part of this reserach, we made several trips to the island, and, in my case, they were not only professional trips, but emotional as well, I visited the places where I grew up, studied and worked," said Rodriguez, president of the University of Albany. , in New York (SUNY).
"The problems of Puerto Rico did not develop overnight, and they increased with economic and political changes. What we did was trying to put a bandage on the wound without looking at the reasons that led to that crisis, "said the sociologist. "The book does not really discover anything new. It puts in context, and with data, the reasons that tooks us here," he reiterated.
Rodriguez said that with the book -which, far from being technical and sophisticated, is simple and easy to understand-, they seek to provoke a multisectoral discussion, to create a kind of permanent forum on the island and abroad to reach concrete strategies that improve the economic and labor situation and stop the current migratory pattern.
The book highlights the potential of Puerto Ricans in the United States as a force that, if it goes out to vote, will influence the decisions of congress members that may affect the island, said Mora. It is a power that residents do not have on the island and that they acquire just by moving, she said.
All that along with proposals to strengthen the work sector, emerge as some of the alternatives that Puerto Rico must look at even when the scope of action of the government is limited to the prerogatives of the Oversight Board, created by Congress under PROMESA federal Law.
"Unfortunately, it does not look like things will improve, and if migration continues, and the island's aging cycle continues, it will be much worse," said the labor economist, commenting on a study that indicates that it will not be until the end of 2034 that Puerto Rico will show symptoms of improvement, and if they did occur they would be similar to those that existed in 2006.
Mora said that one of the challenges of Puerto Rico is to implement a model of socioeconomic development at a time when the Board is the one that has the authority over fiscal matters.
"It is not in the hands of the government of Puerto Rico. Meanwhile, the Board does not have to account for what it does. I believe that, in the end, Congress will be responsible for what happens on the island, and that is why Puerto Ricans in the United States have to mobilize and take advantage of the fact that they can vote and that they have representation, especially in Florida, which is a swing state that can decide on the election result. Without the above, the people of the island will not have a voice, " she said.
Have you been called by representatives of the government of Puerto Rico to discuss the findings of this book? "El Nuevo Día asked.
"No, and that has been a surprise. But we hope that happens and we are available and very happy to be able to make a presentation, "said the professor at the University of Texas Rio Grande Valley.
In the discussion about the search for solutions to the crisis of the island, there is a lack of historical analysis of the causes that led to this socioeconomic trap, Rodríguez and Mora agreed.
"The risk of not reviewing what happened, of not analyzing the things that happened, is high. If we do not know where the symptoms came from, how are we going to treat the disease? And that is what happens, that we are treating the symptoms without thinking in the long term, without knowing the impact that decisions will have, without looking at social, economic or political aspects, "said Rodríguez.
"Looking at this from outside the island, people do not seem to be discussing the real problems. And if we do not analyze the elements that led to this crisis, the island could repeat them, "Mora added.
Alberto Dávila, an economist and co-author of the book, is from the school that thinks that the crisis in Puerto Rico is not permanent and that natural market forces will correct or reverse by themselves.
"I think that the same market forces will make Puerto Ricans in the United States begin to return to the island and there will be a natural rebirth. Any intervention in that process could have unexpected and not necessarily good consequences, "said the Associate Dean of the University of Texas Rio Grande Valley.
"Look at the case of Japan and Germany after the Second World War. They were at the bottom of the crisis. Economic models indicate that when an economy is at the bottom, then it tends to recover and rise quickly. Being at the bottom and staying there is not consistent with economic theories. There is light at the end of the tunnel, and there is light because in the case of Puerto Rico, we are already at the end of that tunnel, "he said.
Judges Denounce PR Federal Prosecutors for Using False Evidence Provided by Police Officers
---
Even though one of the reasons for the US Justice Department to place the Puerto Rico Police Department under receivership was to avoid the fabrication of cases by agents to process citizens illegally, a series of rulings from the US District Court of Puerto Rico reveal that the federal prosecution has occasionally used police officers who lied to process people illicitly.
In the cases identified by NotiCel, the perjury or "inconceivable" testimony issued by the police officers has not prompted the withdrawal of these cases, nor has it resulted in the indictment of these agents for lying or deceiving the prosecutors.
Furthermore, the US Attorney's Office for the District Puerto Rico has also been the object of severe reproach on behalf of the judges in the Court of Appeals in Boston, due to their improper conduct in infringing upon the constitutional rights of the accused.
In response to NotiCel's joint investigation with the program "Jay y sus Rayos X", the head of prosecution, Rosa Emilia Rodríguez Vélez, downplayed the accusations, stating that "[i]t would be inappropriate of us to take part in an interview to comment on the rulings issued by the court and judges of this district and of the First Circuit."
"When our office manages criminal cases, it is subject to hundreds of court rulings a year, which we must respect and follow. Selecting decisions based simply on the court's review of certain specific cases does not in any way represent the history of convictions obtained in court by our prosecutors," said Rodríguez Vélez, who used to be a state prosecutor before becoming a federal prosecutor.
But the questionable conduct incurred by the prosecutors is far from being an isolated case. At the very least, all four of the magistrates serving in the US District Court of Puerto Rico—as well as one judge and a panel of appellate judges—have pointed out veracity issues in the testimonies used by the prosecution, as well as inappropriate conduct on behalf of these prosecutors.
Overall, the judicial statements show that there are instances where constitutional rights have been violated within the most powerful criminal investigation agency in the island. They also highlight that the federal prosecution in the island has spent 20 of the last 24 years in overseeing people who have not undergone the regular process of presidential appointment and approval by the US Senate. Instead, the federal heads of prosecution have stayed in power by the sheer decision power of the district judges, who have not taken any evident action in spite of the long record of excesses against the federal prosecution.
Fabulists
After an individual is arrested by federal agents, they appear in court, and that is the first turn for the defense attorneys to challenge the evidence, which usually consists of accounts offered by agents of the Puerto Rico Police Department and items seized through search warrants.
NotiCel has compiled court rulings that, at least since 2015, raise red flags regarding misleading statements issued by police officers.
In a case that was continued because there was additional evidence, aside from the questionable statements made by the police officers, Magistrate Judge Silvia Carreño Coll said:
"I cannot help but point out that the United States Attorney's Office is meant to act in the public's best interests. I do not believe the public's interest is served, however, by the Government's promotion of and reliance upon perjurers or fabulists; this is only more true when the perjurer is himself a public official, cloaked in the state's prestige. It is thus disheartening to see the Government continue to put its imprimatur on Agent Ortiz's falsehoods, because it suggests that Agent Ortiz, and others like him, will continue to take a perverse lesson from their actions: that official acts of dishonesty carry with them no consequences—not reprimand, not termination, not prosecution—so long as they are committed in the Government's interest. This is a sorry state of affairs, and one in which the Government should take no pride."
In 2016, in a case where Judge Jay García Gregory sustained the suppression of evidence, Magistrate Judge Marcos López stated:
"Thus, given these timelines, the testimony of Ortiz—a third party with no alleged motive to be less than truthful—and reliable documentary evidence, officer (Carlos R.) Torres (Anaya) did not explain this inconsistency or explain any deviation in the time reported in the search warrant. The court therefore finds by a preponderance of the evidence that the statements in the affidavit supporting the search warrant regarding investigations on May 29, 2015 were made in intentional or reckless disregard of the truth."
Also in 2016, in a case of alleged possession of illegal weapons—which is still pending review—Magistrate Judge Camille L. Vélez Rivé found that:
"To believe officer (Santiago) Aguila (Rodríguez) would have us to conclude that he has 'bionic' vision, was not affected by the glare at that time of a sunny day, and that he was at a 'perfect' angle and in a privileged position. This is simply impossible to believe. If more were needed, suffice it to say that 'judges are [not] required to divorce themselves of common sense,' whereas here, an explanation is inherently unbelievable."
In an exceptional case that was dismantled by the prosecution after finding that the police officers had rigged the security cameras, Magistrate Judge Bruce McGiverin said:
"Because (municipal police officer Luis) Burgos (Nieves) testified to four conflicting, irreconcilable accounts of the manner in which he received the report from the anonymous tipster, I find under the preponderance of the evidence that Burgos knowingly and intentionally stated falsely—or, at the very least, stated with reckless disregard for the truth—that he received a report from an anonymous tipster."
In upholding this ruling by Magistrate Judge McGiverin, a ruling by Judge Gustavo Gelpí, who is in charge of the Police Reform case, states:
"Inasmuch as federal prosecutions increasingly rely on the actions of local law enforcement personnel, there is thus every more reason to require said officials to act in utmost accordance with federal constitutional standards. This requires the police officer at all times to provide truthful testimony, as well as observe the very mandates of the Fourth Amendment. There is simply no other route."
"Highly Experienced" Judges Have Lost Patience with the Prosecution
Aside from these statements regarding the use of less-than-truthful testimonies from police officers, the prosecution has also been criticized for actions that have been deemed unethical, such as improper expressions made to the juries. This year, in a case that, against all odds, was resolved in favor of the prosecution, Judge Sandra Lynch of the First Circuit Court of Appeals in Boston issued some clear and strong-worded opinions about this pattern of conduct.
"You have a series of highly experienced judges who have spent decades dealing with Puerto Rico's cases, and the inappropriate arguments from the federal prosecution and the Puerto Rico Department of Justice is a recurring issue. So seeing you stand there and say, 'No, we are not admitting it was a mistake' makes us even more concerned about the inappropriate conduct on behalf of the office you represent," Lynch told the attorney defending the federal prosecution in the hearing.
"We have cases that for 20, 30 years have made this argument time and time and time again," she emphasized.
The "Most Powerful" Investigation Agency
The seriousness of these remarks gains even more prominence when taking into account that what is under review is the actions of the most powerful law and order agency in Puerto Rico.
"The strongest and most affluent, powerful, and sophisticated law and order agency in the history of humanity is the government of the United States, it is the US Attorney's Office. If you compare that with what's happening in terms of finances at the local government level, with the local police, there's just no comparison," remarked Eric Vos, Chief Federal Public Defender. His office is tasked with advocating for federal defendants who, in 90% of cases, prove they are destitute and cannot afford their own private defense.
One of these defendants was Francisco (name changed to protect identity), who was accused of trafficking drugs and firearms based on the testimony provided by a police officer. Through scientific evidence, it was proved that the police officer's cell phone signal was coming from a different municipality than the one he had allegedly been when compiling evidence to arrest Francisco.
Although Francisco's attorneys were able to accurately strike down the police officer's testimony with this evidence, the man decided to plead guilty, because the prosecution, instead of withdrawing the case and releasing him, opted to carry on, all the while making him an irresistible offer in exchange for pleading guilty.
"In federal law, if you go to trial and are found guilty, what the judge says is what goes. Sad to say, but the amount of years I was going down for was not reasonable. I had to compromise and plead guilty to be able to go on probation," the man said in an interview with NotiCel.
The American Civil Liberties Union (ACLU) was one of the groups promoting federal action, and they find it contradictory that US Justice Department is upholding the Police Reform on one side, while also using false testimonies from police officers to process their criminal cases.
"If the federal prosecution decides to ignore this situation, it creates an environment of impunity within the Police Department. It generates mistrust among the population, which will have immense consequences in the due process of law for those that have been accused and are liable to serve their sentences illegally," responded ACLU attorney Josué González.
"The federal prosecution in Puerto Rico should be very careful when processing criminal cases. They should look closely at the accounts given by these police officers, and ensure in every possible way that they are accurate and truthful, because it could affect the freedom of a lot of people," he concluded.
*First piece of an investigative series, in partnership with the program 'Jay y sus Rayos X'.
To read the court rulings cited in the article, click on the links below.
Federal prosecutor loses case against ex-employee
---
Rosa Emilia Rodríguez. Archive – SURICATOS OPERATION
This could be rewarded with 300 thousand in damages
By Metro PR
Thursday, May 31, 2018, at 16:40
Rosa Emilia Rodríguez. Archive – SURICATOS OPERATION
A jury determined this afternoon in the federal court of San Juan that Francisco Reyes Caparrós, federal employee and exanalyst of Intelligence of the Federal Prosecutor's Office, was the victim of labor harassment and reprisals from 2012 to 2015 by his supervisors, including Rosa Emilia Rodríguez , who is the highest ranking federal official in Puerto Rico.
Reyes Caparrós could be compensated for $ 300,000 in damages.
The plaintiff, Reyes Caparrós, 38, who is now a lawyer, alleged that the pattern of actions against him forced his resignation in 2015 after almost six years of work with the federals.
That same year, in September, he sued the Federal Prosecutor's Office, and it has taken three years for the case to go to trial.
Loading …
Check the following article
Related
WATCH: FBI agent accidentally shoots man after doing back flip on dance floor
---
DENVER, CO (WCMH) – An FBI agent is facing questioning after an accidental shooting at a Colorado distillery while he was off duty.
According to KMGH, the agent was dancing around a group of people at Mile High Spirits in Denver. As he attempted a back flip, a gun fell off of his holster and onto the floor. The agent quickly scrambled to pick up the gun, but as he did so, the gun fired, hitting one person in the leg.
The victim was taken to a nearby hospital and is expected to recover from his injury.
The FBI agent was taken to police headquarters for questioning but has not been placed under arrest. It is unclear if the gun involved was the agent's own gun or if it was his FBI-issued gun. The Denver District Attorney will determine whether or not criminal charges will be filed.
fbi agent backflip – Google Search
---
_________________________________