The Road And The Toad o "The Shameless in Puerto Rico" (¡dale en el clavo, NYTimes!):
The Road And The Toad: Puerto Rico on the Road To Banana Republic biked unabashedly forward by Carlos Cases of the PR branch of FBI, the Very Special Agent, with the subspecialty in COINTELPRO, set-ups, and frame-ups. – M.N. 
_______________________________________
The Road To Hell Or The Case of Francisco Reyes Caparrós
By Michael Novakhov
The road to hell is paved with good intentions 
__________________
Pepper-spray them from the motorcycles! 
Disclaimer and Clarification for our most vigilant, most studious, and brightest FBI investigators: this title and the other similar passages from my posts are the literary devices of irony (protected by the laws of free speech of course), and they are based on the actual Puerto Rican realities. It is not a call to violence. So give your new "carpetas" the correct names, titles, categories, tags, and labels; dance ethically and esthetically, keep your guns securely holstered, and do not drink too much. Are they able or willing to understand the difference? Hopefully, they kapish. They are not that dumph. Hopefully. Most importantly, address the issues.
"I WANT A JUDGE, GET ME A JUDGE"
(for the show trial). – this is a memorable quotation. 
Puerto Rico estaba en la Road To Banana Republic, liderado por Carlos Cases del FBI. – M.N. | 5:57 AM 6/5/2018 – Francisco Reyes Caparrós: "Es posible" que los casos hayan sido manipulados …
– por mikenova
Jueves 7 de junio de 2018 a las 12:55 p.m.
Mi opinión – Las noticias y los tiempos de Puerto Rico
1 Compartir
Difundir las noticias El camino y el sapo Puerto Rico estaba en el Camino a la República Plátano, con una bicicleta descarada hacia adelante por Carlos Cases de la rama de relaciones públicas del FBI, el agente muy especial, con la subespecialidad en COINTELPRO, montajes y armaduras . – M.N. _______________________ Historias guardadas Historias guardadas – Ninguna La vergüenza en Puerto Rico … Continúa leyendo "El camino y el sapo" o "El desvergonzado en Puerto Rico" (¡Dale al clavo en la cabeza, NYTimes!): Puerto Rico estaba en camino a la República Banana , liderado por Carlos Cases del FBI. – MN | 5:57 AM 6/5/2018 – Francisco Reyes Caparrós: "Es posible" que los casos hayan sido manipulados … – "
Mike Nova's Shared NewsLinks
Free zone of civil rights?
---
The executive director of the American Civil Liberties Union in Puerto Rico, William Ramírez, said a few days ago that our country had become a "civil rights free zone". With this controversial assertion he shared his impression that, at this moment, the civil rights of the citizens and residents of the country do not exist or are not being respected.
Mr. Ramírez made reference to two scenarios to illustrate his concern. The first is the criminalization of freedom of expression, which is reflected in certain amendments to the Penal Code and in the filing of union and student leaders (and their lawyers) who have participated in protests and demonstrations such as those of May 1, which it provoked, precisely, that the federal judge Gustavo Gelpí ordered an investigation of the happened thing.
The second scenario -which we want to emphasize in these lines- is the paralysis on the part of some courts (both state and federal) of many demands for civil rights violations, particularly in cases of police brutality and political dis crimination. This paralysis (or "stay") has been promoted by the government and is supported by Title III of the Promise Law, which incorporates sections 362 and 922 of the Federal Bankruptcy Code related to lawsuits against the "debtor"; understand "the government of Puerto Rico".
Let's see. One thing is the paralysis of claims for collection claims for bonds and government debt and quite another is the paralysis of claims for violations of civil rights of individuals, particularly in those lawsuits in which the most important of the claim is not compensation but order the cessation and desistance of the violation of constitutional rights. For example, what need is there to paralyze the deposition of the prosecutor who handled the case of the Three Innocents of Aguada where he would be asked if it is true that the two main witnesses were paid to lie in court; or that the mandamus requested against the Police be issued by the relatives of Jorge Polaco to investigate his death with 7 bullet wounds in his back.
In this regard, it should be noted the accuracy of two determinations of our Supreme Court last year (Clinical Laboratory v. Department of Health, and Lacourt v. Board) in which the cessation of several cases under the Act is rendered null and void. Promise. The Supreme Court noted that both the state courts and the federal courts have the initial power to interpret the stay and its applicability to different cases. That is, the paralysis does not necessarily proceed in all cases in which the government of Puerto Rico is a defendant.
The problem with the automatic and indiscriminate paralysis of cases is that it will lead to unprecedented violations of our civil rights; violations that are marking the present and will mark the future history of the country. In addition, it could be concluded that the paralysis of cases is being used as an excuse to prevent civil rights violations from being adjudicated and, equally, to be eliminated by the agency or the public official who is committing them. The financial compensation can be paralyzed and is not an impediment to continue the case, with the discovery of evidence and, above all, with provisional remedies that in some way mitigate said violations.
The indiscriminate paralysis of cases could lead some public officials to think that their actions will not be exposed to the legal melting pot and, therefore, covered by a blanket of impunity. Many studies of modern criminology suggest that a person, if he knows that his behavior, in all likelihood, will not be prosecuted, will feel more inclined to perform the illegal behavior.
It is precisely because of all of the above that we must demand from the entire judiciary a great deal of prudence in granting the cessation of these and other cases. We reiterate that one thing is compensation and the other is the multiple aspects and controversies generated by the processing of a claim of civil rights violations. Never, there can never be a space, however small, in which violations of our rights may take place.
Death toll in Puerto Rico – Google Search
---
The Harvard study contrasts with the low official 
death tolls
 provided by the government of 
Puerto Rico
 , which admittedly had difficulties in …
Harvard Business Review 
– 
2 hours ago
A study published in the New England Journal of Medicine (NEJM) on May 29 estimates that the 
Puerto Rico death toll
 associated with …
New York Times 
– 
Jun 2, 2018
Widely different estimates of Hurricane Maria's 
death toll in Puerto Rico
 have led to confusion. Here is a guide to the tallies, what accounts for …
Death toll in Puerto Rico is just another political football – The Hill – Google Search
mikenova 

shared this story

 from 

Death toll in Puerto Rico is just another political football à ¢ â € "The Hill – Google News.
---
According to a recent Harvard University study published in the New England Journal of Medicine the estimated 
death toll
 caused by Hurricane …
Politics of Puerto Rico and pot – Thewakullanews
---



Politics of 

Puerto Rico

 and pot 

Thewakullanews

If you subscribe to the newspaper, you receive FREE access to all the exclusive content of the web site! Simply register to receive uninterrupted access to our award-winning and in-depth local online content!
Politics of Puerto Rico and pot
---
By DARA KAM 
NEWS SERVICE OF FLORIDA
TALLAHASSEE -Friday marked the onset of the 2018 hurricane season, but the political squalls are already brewing throughout the Sunshine State, with the August primary and November general elections on the horizon. 
At the top of the ticket, US Sen. Bill Nelson and his challenger, Gov. Rick Scott, have been duking it out, with Scott taking a day off from storming the state to travel to Puerto Rico – in his official capacity as governor – as I continue to court Hispanic voters.
The Puerto Rican visit – Scott's sixth to the US territory since Hurricane Maria devastated the island in September – came two days after The New England Journal of Medicine published a Harvard study concluding that more than 4,600 people lost their lives in Puerto Rico due to the storm , magnitudes greater than the official death toll of 64. 
Nelson took to social media to mock Scott's visit to the hurricane-ravaged island, where some residents remain without power long after Maria left almost all of Puerto Rico in the dark. 
"I do not know what I would do differently," Scott told reporters in Puerto Rico on Thursday.
"Rick Scott just said:" I do not know what I would do differently "in Puerto Rico. REALLY? Nine months after the hurricane and people still do not have electricity, water, and jobs! Rick Scott does not understand that people are hurting and in need, "Nelson tweeted. 
But Senate candidates are not the only ones Wooing Boricuas. 
The day before Scott met with Puerto Rican government leaders on their turf, Democratic National Committee Chairman Tom Perez traveled to Central Florida to announce the state Democratic Party had received a $ 100,000 grant to "make sure that we are listening to Puerto Ricans and we are organizing in the Puerto Rican community. " 
POLITICS OF POT, PART ONE
While Scott and Nelson seek the blessing of Puerto Rican voters, they are far apart on what one political rainmaker predicts will be a critical issue for voters: if Florida patients should be able to smoke medical marijuana. 
Orlando lawyer John Morgan drew attention to the issue this week when he called on Scott to back down from an appeal of a judge's order that said to a state law banning smokable marijuana is unconstitutional. 
Late last week, Leon County Circuit Judge Karen Gievers ruled that the prohibition, included in a state law passed last year, ran afoul of a constitutional amendment approved by voters in 2016 that broadly legalized medical marijuana.
The state Department of Health, an executive branch agency controlled by the governor, immediately appealed the ruling, to move that put Gievers' order on hold. Gievers will have a hearing Monday morning on request by the plaintiffs to lift the automatic stay. 
Morgan, who largely bankrolled the 2016 constitutional amendment, warned Scott that the fight to keep patients from smoking pot could spark to "political wildfire" that will cost the Republican votes in his battle to unseat Nelson.
"This is a message today for Gov. Scott. I believe that your decision to allow this to go on could have serious, serious ramifications in your election against Bill Nelson, "Morgan, a major political fundraiser who supported Democratic presidential candidate Hillary Clinton in 2016, told reporters during a press conference Tuesday. 
Asked to answer to Morgan's demand that the governor drop the appeal, Scott's communications staff directed to report to a statement issued last week by the health department after Gievers' decision: "This ruling goes against what the Legislature outlined when they wrote and approved Florida's law to implement the constitutional amendment that was approved by an overwhelmingly bipartisan majority. The department has appealed the ruling, and this imposes an automatic stay. "
Scott's opposition to smoking pot "could really hurt him in his election for Senate," Morgan told The News Service of Florida in a telephone interview. 
"Pure and simple – politics. I think he'll lose the election over it, "said Morgan, who is running for governor this year as a Democrat or as an independent before abandoning the idea. 
When asked if Nelson supports allowing patients to smoke medical marijuana, a campaign spokeswoman said the senator "supports medical marijuana ordered by a physician, voted for the constitutional amendment and believes Floridians should have access to the medication recommended by their doctor." 
The Democratic senator gave a more direct answer later in the week during a stop in St. Petersburg.
"Of course," Nelson said, when asked if I had backs allowing patients to smoke pot. "That's what the constitutional amendment was."
POLITICS OF POT, PART TWO
The tangle over pot will not just affect the top of the ticket, according to Morgan, who spent at least $ 7 million of his own money to help legalize medical marijuana. 
Support for legalizing recreational marijuana is a make-or-break issue for the Democratic candidates to replace Scott in the governor's mansion, Morgan said. 
Tallahassee Mayor Andrew Gillum, Winter Park entrepreneur Chris King and former Miami Beach Major Philip Levine back an across-the-board legalization of pot in Florida. 
Former Congresswoman Gwen Graham, meanwhile, you have endorsed a plan to decriminalize marijuana for personal use, saying she does not believe people should be locked up for possessing small amounts of pot. 
That will not cut it, at least in Morgan's view.
"A Democrat who does not call for the full legalization of marijuana I do not believe I can win the Democratic primary," Morgan said in an interview. 
Graham, who has been criticized by some Democrats for being too conservative during his two-year stint in Congress, is the only candidate to stop short of endorsing flat-out legalization. Some states, counties and cities have used decriminalization as a way to allow people to get citations for possessing small amounts of pot, removing the possibility that they will be arrested on criminal charges. 
Graham included decriminalization of personal possession of marijuana in a criminal-justice reform package released Thursday. She also wants to reduce sentences for nonviolent drug possession and called for a review of all mandatory-minimum sentencing laws.
"Florida should embrace the principle that no young person should go to jail or have their lives ruined over an incident of marijuana use – we can and should decriminalize," she said in a statement last year. 
But Morgan said the only way "people will not be arrested, detained, ticketed or stopped" is the full legalization of marijuana. 
"Gwen is playing a general election game assuming that she's going to be the nominee, and that's the most dangerous game to politician can play, because it's reeks of arrogance and it assumes that the Democratic Party is going to give her a pass on issue they're passionate about, "he said. "I would never vote for her in a million years with that position. And I think I speak for almost 100 percent of the Democratic Party. It's an outrage. "
STORY OF THE WEEK: The battle over whether patients should be allowed to smoke medical marijuana continued to flare, after plaintiffs in the case asked to Tallahassee judge to lift an automatic stay sparked by an appeal by the Department of Health. Leon County Circuit Judge Karen Gievers, who ruled on May 25 that a state law banning smokable medical marijuana is unconstitutional, will hold a hearing Monday on lifting the stay.
QUOTE OF THE WEEK: "I really do not want my visits or anyone's visits to be taken. … Why would you even take them away? I mean, they're already having a bad enough time in prison. Why would you make it worse? Por favor. I need to see my dad on the weekends. "- Eleven-year-old Cody Calhoun, pleading with prison officials to abandon a proposed rule that could cut inmate visitation in half.
Francisco Caparros Case – Google Search
---
Anti-Trump FBI 'the missed story of all time,' says Seymour Hersh
---
Many things have been going on in the FBI in recent years, and they have not been investigating criminals.
The biggest story has been how the bureau has become a weapon against President Trump.
That's according to Seymour Hersh, the Pulitzer-winning investigative reporter who exposed the My Lai massacre in Vietnam in 1969 and has more knowledge of journalism's biggest stories over the years than almost anyone.
His comment came in an interview with Elon Green that appeared in the Columbia Journalism Review.
The two were talking about, among other things, Hersh's book "Reporter" and his current book about former Vice President Dick Cheney.
Hersh said the establishment media largely missed the significance of the Hillary Clinton email scandal.
"They had no idea what a good story it was," he said.
Then I have unleashed on the FBI.
"In the book I'm writing, I can segue into this stuff; I'm writing a lot about what was going on in the FBI. There was a lot going on that was counter-Trump, I will tell you that, "he said.
"I'm telling you, it's the missed story of all time."
But he did not elaborate.
WND columnist David Limbaugh would concur with Hersh, writing last month  that "the real story" is how the FBI and other federal agencies were weaponized to protect Hillary Clinton and damage Trump.
"The Department of Justice, especially the FBI, bent over backward to protect [Hillary] Clinton and bent over forward to harm Trump. In spite of those efforts, the stubborn facts have emerged, thanks to patriots relentlessly pursuing the truth. More will be revealed as the Obama-Clinton glass house continues to shatter, but there is enough to make an objective person gasp. If Clinton had won the election, this evidence would have remained buried, and the power-abusing would have been emboldened to continue to rule the rule of law and target its opponents. Before you say it's preposterous that Obama or Clinton would have politicized and weaponized government agencies, remember the actions of Obama's IRS and EPA, "he wrote.
His list of how the FBI protected Hillary Clinton to help her win the election:
Then-FBI Director James Comey wrote a letter exonerating her in advance of interviewing her and other key witnesses.

Comey presented a strong case against her yet shielded her from prosecution.

Comey claimed that Christopher Steele's dossier was not an indispensable part of the FISA warrant application, when everyone has admitted it. He said he did not know that the Clintons had paid for the dossier.

Comey earlier said there was no spying against Trump and later said there was the "informants" were carefully regulated.

The FBI gave immunity like candy in the Clinton case and allowed two fact witnesses to sit in on the belated Clinton interview as her lawyers.

The FBI claimed to have lost five months' worth of texts between adulterous FBI honors Peter Strzok and Lisa Page, which the inspector general found in less than a week.

Then-Attorney General Loretta Lynch met privately with Bill Clinton while Hillary was under investigation. Lynch instructed Comey to refer to the Clinton investigation as a "matter" instead of an investigation.

Strzok texted Page after Trump and Clinton became the nominees, "Now the pressure really starts to finish MYE" – meaning "midyear exam," the FBI's code word for the Clinton email probe. Page responded, "It sure does." They were desperate to wrap up the Clinton investigation to prevent Trump's election. Page was legal counsel to then-FBI Deputy Director Andrew McCabe. The lovebirds noted that Obama wanted "to know everything." As Newt Gingrich said, that's going on under his watch, it's inconceivable that Obama and his adviser Valerie Jarrett did not know about it.
And Limbaugh listed the bureau's moves against Trump:
The FBI planted a spy or spies in the Trump campaign with no real evidence (beyond wishful thinking, anecdotal minutiae and hearsay rumors) that there was any nefarious connection between the campaign and Russia. It appears these spies were there not just to eavesdrop but to lure the Trump campaign into the very conduct they were pretending to investigate – trying to "honey-trap" them.

The government opened a counterintelligence investigation against Trump without any evidence of a crime.

Based on a disgraceful leak from Comey, the DOJ appointed a special counsel to investigate the Trump campaign without any evidence of a crime and without specifying any crime in the appointment memo – and such specificity is required by law. Recognizing this, Deputy Attorney General Rod Rosenstein surreptitiously amended his appointment memo, but he will not reveal its content to congressional investigators.

The FBI deceived the Foreign Intelligence Surveillance Court four times by presenting the Steele dossier, paid for by the Clinton machine and based on unsubstantiated opposition research, as legitimate evidence and disclosing none of its origins to the court. It also fraudulently presented a news article sourced to the same Christopher Steele as corroborating the dossier. The Foreign Intelligence Surveillance Act requires substantiated evidence; it's a strict standard because of the extraordinary encroachments on privacy it entails. The FBI also concealed from the court that Steele had been fired by the FBI.

The government has been stonewalling and scapegoating Rep. Devin Nunes and other congressional investigators for jeopardizing national security in demanding that documents be unredacted. Invariably, when the redactions are removed, we see that no security interests were involved but that the government was seeking to conceal embarrassing actions of government officials. The government slandered Nunes for outing the FBI mole, whose existence it had previously deceitfully denied, when it leaked facts facilitating his outing.

The Obama administration engaged in unprecedented and egregious unmaskings.

Five or six DOJ / FBI officials have been fired, demoted or reassigned.

The FBI agents did not believe that Trump's first national security adviser, Michael Flynn, lied to them, yet the special counsel pressured him into a guilty plea.

Former Director of National Intelligence James Clapper lied to Congress but later denied he had lied, claiming he was thinking about something other than what he was being questioned about. That would be lame from any witness, but from a man of Clapper's caliber, it is stunning. Clapper also said, disingenuously, that the government's intent was not to spy on the Trump camp but to find out what Russia was doing. Then why did the government try to enter campaign campaigns, and why did Clapper earlier deny there were spies in the campaign? If the government's goal was to protect the campaigns from Russian influence, why did not the plant spies in the Clinton campaign, as well? Why did not it warn the Trump campaign of the possible interference – unless its goal was to damage Trump and protect Clinton, as opposed to safeguarding national security?

The Obama administration opened up to Logan Act case against the campaign opponent (Trump) of its would-be successor (Clinton). This is unprecedented and astonishing.

The Obama holdouts in the DOJ and FBI are still stonewalling and misrepresenting the facts – especially as to the origin of the Trump investigation.
Strzok, who served on special counsel Robert Mueller's investigative team, oversaw the FBI's interviews of former Lt. Gen. Michael Flynn, Trump's national security adviser. And I have played a lead role in the investigation of Clinton's mishandling of classified information. Strzok changed former FBI Director James Comey's language about Hillary Clinton's actions from "grossly negligent" to "extremely careless," forming the basis for not referring criminal charges.
He is also suspected of being responsible for using the unverified Steele dossier to obtain a Foreign Intelligence Surveillance Act warrant to spy on President Trump's campaign.
Strzok was removed from special counsel Robert Mueller's team in August after the stridently pro-Clinton and anti-Trump texts with Page were discovered. He and Page, who worked for FBI Deputy Director Andrew McCabe, were found to have been carrying an extramarital affair.
Text messages between Strzok and Page released in February indicating President Obama "wants to know everything we are doing" regarding the Trump-Russia probe are growing in significance as more evidence surfaces that the Obama administration spied on the Trump campaign.
WND also has reported on the FBI embedded in the Trump campaign, how the bureau used a secret program to gather Trump campaign information and a poll that revealed 61 percent of the GOP thinks the FBI is framing Trump.
Cornyn: Comey's FBI was 'accountable to no one'
---
ANALYSIS / OPINION:
Senate Majority Whip John Cornyn said former FBI Director James Comey "helped create a culture at the FBI that they were accountable to no one" and "it's going to be a long time before the FBI's reputation regains its reputation as a law enforcement organization that has integrity and is above politics. "
The Senate's number two Republican made the critical assessment in a wide-ranging interview with Hugh Hewitt on MSNBC Saturday after Hewitt raised the specter of Herbert Hoover's free-wheeling (and constitutionally suspect) surveillance during the dark days of COINTELPRO. 
HEWITT: All right, now it's a time of great controversy for the FBI , which I've always held in the highest esteem. I worked with them when I was at DOJ. And you've got Director Comey, his reputation in tatters in the eyes of many people. You've got Andrew McCabe referred to the DOJ for prosecution. He's got his admirers as well. You've got Page and Strzok and their texts. You've got Bruce Ohr over at the DOJ. You will remember, you are my age, so you will remember just reading about the dark days of COINTELPRO and J. Edgar Hoover. Are we back in those dark days?

CORNYN: Right. Well, unfortunately, I think Director Comey helped create a culture at the FBIthat they were accountable to no one. And unfortunately, that created, I believe, this situation we find ourselves with. Director Wray, I have to tell you, I think is doing an outstanding job. But it's going to be a long time before the reputation of the FBI regains its reputation as a law enforcement organization that has integrity and is above politics.
COINTELPRO began with the best of intentions – an attempt to root out communist infiltration in America – but spiraled out of control into an unaccountable, police-state surveillance program that operated outside the constitutional oversight of congress. 
The FBI 's own website describes COINTELPRO in terms of the acknowledgment of the regrettable (if not wholly illegal) monster it had become. 
THE WASHINGTON TIMES COMMENT POLICY
The Washington Times welcomes your comments on Spot.im, our third-party provider. Please read our
 before commenting
The gay times roll, but the Supremes stop the music
Anthony is as much a Catholic as those other Kennedys, as his career has made plain. The attention whores are starting to see the end of the Lefty-packed federal appellate courts and now, if they want publicity, they are going to have to appear to be important, so they get their names in the papers. The lone Lefty voice in the wilderness will get as much attention as Harold Stassen.With any kind of luck, Trump will get to replace Kennedy, Breyer, and RBG, along with something like 2/3 to 4/5 of the Federal bench. The times, they really are a-changin 'and I'm so happy I lived to see it.
cointelpro – Google Search
---
Washington Times 
– 
May 26, 2018
You will remember, you are my age, so you will remember just reading about the dark days of 
COINTELPRO
 and J. Edgar Hoover. Are we back …
fbi setups – Google Search
---
Twin Falls Times-News 
– 
May 20, 2018
Devin Nunes, R-Calif., Might turn up proof that the 
FBI
 dispatched to … was this language of 
setups
 and entrapment because, where I come from …
Kansas City Star (blog) 
– 
May 22, 2018
Devin Nunes might turn up proof that the 
FBI
 dispatched to … wildlife was this language of 
setups
 and entrapment because, where I come from, …
fbi frameups – Google Search
---
World Socialist Web Site 
– 
May 18, 2018
Trump tweeted Wednesday that "the Obama 
FBI
 " SPIED ON THE TRUMP … 
frame-ups
 and coups, all based on lies-say it's not a witch-hunt.
Global Village space (blog) 
– 
May 15, 2018
Whether it's stop and frisk, 
frame-ups
 (like those which occurred in Tulia, Texas, some years ago) … Read more: Abolish the 
FBI
 , America's KGB.
The former head of the Federal Bureau of Investigation ( 
FBI
 ), James … The 
FBI
 spearheaded the anti-Muslim witch-hunt, including 
frame-ups
  …
carlos cases fbi – Google Search
---
First Time 
– 
May 30, 2018
Today the former head of the 
FBI
 in Puerto Rico, 
Carlos Cases
 , and the FBI 
agent
 Joe Rodriguez, who conducted the investigation against Reyes …
kid – Google Search
---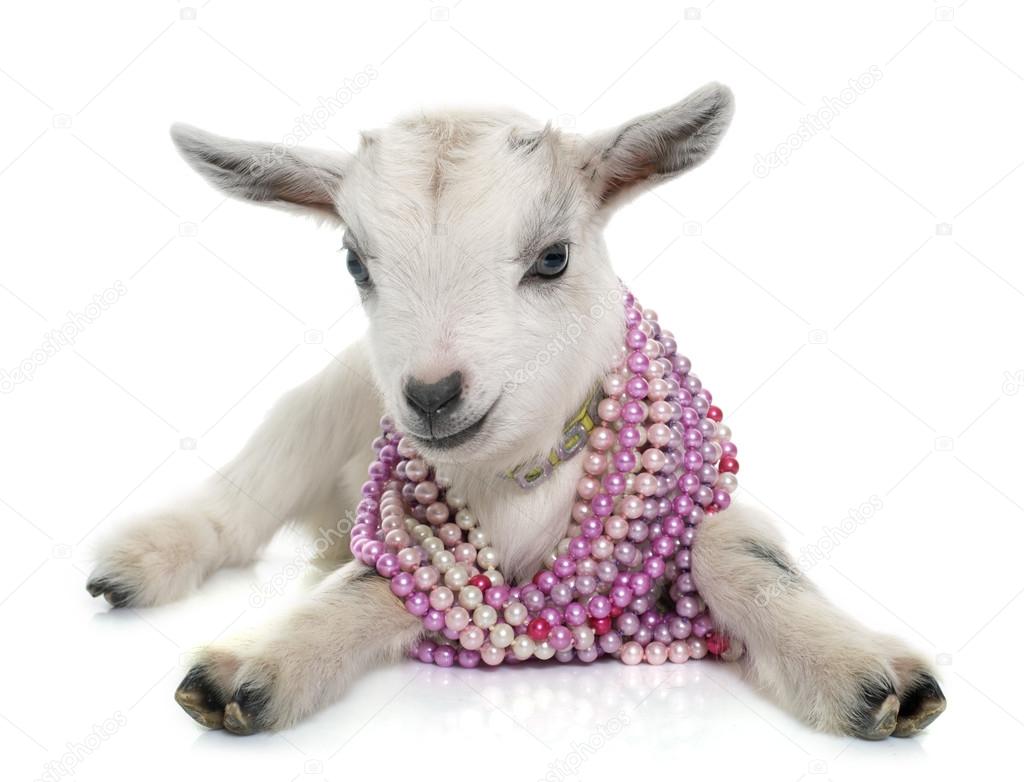 kid – Google Search
---
The FBI's Watergate – WSJ
---
"What did the president know, and when did he know it?" On June 28, 1973, during a hearing before the Senate Watergate Committee, the ranking member, Tennessee Republican Howard Baker, posed the central question of the investigation.
Forty-five summers after Baker uttered those historic words, the same question now hangs over the alleged collusion between Donald Trump and Russia in the 2016 election. But this time the question is directed at the investigators. It runs like this: What did the FBI know, when did it know it-and …
They deny investigation against federal prosecutor – El Vocero de Puerto Rico
---
They deny investigation against federal prosecutor | Law and order
mikenova 

shared this story

 from 

www.elvocero.com – RSS Results in ley-y-orden of type article.
---
The Federal Prosecutor's Office in Puerto Rico rejected that the owner of that agency in the Island, Rosa Emilia Rodriguez, is the subject of a probe by the US Department of Justice.
"There is no investigation, It is absolutely false," say the statements of that office.
Last week, the exanalyst of intelligence of the federal Office of the Public Prosecutor, Francisco Kings Caparros, affirmed that Rodriguez was a target of an investigation on the part of the central offices in Washington. When asked if it has been cited as part of the investigation, I have replied that "there has been collaboration."
Last Thursday, Reyes Caparrós won the lawsuit filed against the federal Department of Justice and his former supervisors: Rodríguez and federal prosecutors José Capó, Jacqueline Novas and María Domínguez.
The plaintiff alleged that it was subjected to a pattern of reprisals and a hostile environment, which was after the provision of a bullet proof to the ex-attorney Idalia Mestey, who had in turn filed a complaint against the federal prosecutor's office before the Commission for The Equality of Opportunities in Employment (EEOC, for its acronym in English).
A jury of four men and four women said that the plaintiff must receive compensation of $ 300,000. In addition, federal judge Joseph Laplanta will determine the salary that Reyes Caparrós stopped accruing after his resignation.
The Road And The Toad: Puerto Rico on the Road To Banana Republic, led by Carlos Cases of FBI. – MN | 5:57 AM 6/5/2018 – Francisco Reyes Caparrós: "It's possible" that cases have been manipulated … – |The News and Times of Puerto Rico
---
The Road And The Toad
Puerto Rico on the Road to Banana Republic biked unabashedly forward by Carlos Cases of the PR branch of FBI, the Very Special Agent, with the subspecialty in COINTELPRO, set-ups, and frame-ups. – MN 
6:01 PM 6/2/2018 – Francisco Reyes Caparrós: "It is possible" that cases have been manipulated to obtain convictions. – Lawyer
 who 
won the Federal Prosecutor
 alleges that 
there " 
terror reigns 
" | MN: Whom did Ms. Mestey-Borges accuse of "sexual harassment"?
____________________________
__________________________________
The News and Times of Puerto Rico  – Recent Posts