Francisco Reyes Caparrós habla de su experiencia. https://t.co/uNFYTbZyiR

— NotiCel (@noticel) June 3, 2018
© Copyright O2 Communications, Inc.
Francisco Reyes Caparrós, former employee of the Federal Prosecutor's Office who won a job harassment lawsuit against the chief prosecutor Rosa Emilia Rodríguez. (Juan R. Costa / NotiCel)
Francisco Reyes Caparrós talks about his experience.
A Rosa Emilia "el poder se le fue" – NotiCel
In an investigation by NotiCel last year , it had already been revealed that judges and magistrates had indicated in writing their concern that the federal prosecutor's office was presenting perjured testimony from police in criminal cases.
Judges point out that federal prosecutors use false evidence provided by police (documents + video)
By:
Posted: Aug 08, 2017 09:30 PM AST
Updated: Aug 08, 2017 07:56 PM AST
Despite the fact that one of the reasons the Federal Department of Justice had to put the Puerto Rico Police under receivership was that agents fabricated cases to illegally process the citizens, a series of judicial decisions in the Federal Court for the district of Puerto Rico It reveals that the federal prosecutor's office has repeatedly used police officers who lied to prosecute people illegally.
 
In the cases identified by NotiCel, the perjured or "unbelievable" testimony of the police officers has not resulted in the cases being dismissed or agents being prosecuted for lying or cheating the prosecutors.
In addition, the Puerto Rico office of the federal prosecutor's office has also been criticized by the judges of the Court of Appeals of Boston for improper conduct in violating the constitutional rights of the accused.
Today, June 3rd 11:39
A pesar de que una de las razones del Departamento de Justicia federal para poner a la Policía de Puerto Rico bajo sindicatura fue que agentes fabricaban casos para procesar ilegalmente a los ciudadanos, una serie de decisiones judiciales en el Tribunal Federal para el distrito de Puerto Rico delata que la fiscalía federal ha usado en varias ocasiones a policías que mintieron para procesar a personas ilegalmente.
En los casos identificados por NotiCel, el testimonio perjuro o "increíble" de los policías no ha resultado en que los casos sean retirados ni que los agentes sean procesados por mentirle o engañar a los fiscales.
Además, la oficina de Puerto Rico de la fiscalía federal también ha sido fustigada por los jueces del Tribunal de Apelaciones de Boston por conducirse de manera impropia al atentar contra los derechos constitucionales de los acusados.
En respuesta a la investigación de NotiCel en alianza con el programa Jay y sus Rayos X, la jefa de fiscales, Rosa Emilia Rodríguez Vélez, minimizó los señalamientos y señaló que "[s]ería impropio de nuestra parte participar en una entrevista para comentar sobre decisiones judiciales emitidas por los magistrados y jueces de este distrito, y por los jueces del Primer Circuito".
"El manejo de casos criminales por parte de nuestra oficina es objeto de cientos de decisiones judiciales al año, las cuales es nuestro deber acatar y respetar. El seleccionar decisiones simplemente basándose en alguna crítica judicial al manejo de algún caso en específico no representa de manera alguna la trayectoria de convicciones que obtienen nuestros fiscales en los tribunales", añadió Rodríguez Vélez, quien, antes de ser fiscal federal, fue fiscal estatal.
Pero la conducta cuestionable de los fiscales está lejos de ser una aislada. Ya por lo menos cada uno de los cuatro magistrados que sirven en el Tribunal Federal para el distrito de Puerto Rico, así como un juez y un panel de jueces apelativos, ha señalado problemas de veracidad en el testimonio que usan los fiscales o de conducta impropia por parte de esos fiscales.
En conjunto, las expresiones judiciales plantean que hay problemas de violación de derechos constitucionales en el aparato de investigación criminal más poderoso en la Isla. Además, ponen en relieve que, en 20 de los pasados 24 años, la fiscalía federal en la Isla ha estado a cargo de personas que no han pasado por el proceso regular de nombramiento presidencial y aprobación en el Senado federal, en vez, los jefes de fiscales federales se han mantenido en el poder por decisión de los propios jueces del distrito, quienes no han tomado cartas en el asunto de manera evidente, a pesar del ya abultado récord de excesos en contra de la fiscalía federal.
"Fabulistas"
Después de que una persona es arrestada por agentes federales, comparece ante un magistrado y ese es el primer turno al bate para que los abogados de defensa puedan impugnar la evidencia que, en la mayoría de los casos, consiste en testimonio de agentes de la Policía de Puerto Rico y artículos ocupados por órdenes de allanamiento.
NotiCel ha recopilado decisiones judiciales que, por lo menos desde el 2015, alertan sobre las mentiras o expresiones engañosas de policías.
En un caso que prosiguió porque hubo otra evidencia además de las declaraciones cuestionables de los policías, la magistrada Silvia Carreño Coll dijo:
"No puedo evitar recalcar que la Oficina del Fiscal Federal de Puerto Rico se supone que actúe en el interés público. No creo que el interés público sea servido, sin embargo, por la promoción y dependencia de parte del gobierno en perjuros y fabulistas; esto es más cierto aún cuando el perjuro es un servidor público, arropado con el prestigio del estado. Por eso es desalentador ver que el gobierno siga dando su aval a las falsedades del Agente (José) Ortiz (Merced), porque sugiere que el Agente Ortiz, y otros como él, continuarán teniendo una lección perversa: que los actos oficiales de deshonestidad no tienen consecuencias, no hay reprimenda, ni expulsión, ni procesamiento, mientras estén comprometidos con los intereses del gobierno. Esto es un triste estado de los asuntos, y uno del que el gobierno no debe enorgullecerse".
En 2016, el magistrado Marcos López indicó, en un caso cuya supresión de evidencia fue sostenida por el juez Jay García Gregory, que
"Entonces, dado estos cronogramas, el testimonio de Ortiz, una tercera persona sin motivo alegado para ser menos que veraz, y evidencia documental confiable, el policía (Carlos R.) Torres (Anaya) no explicó esta inconsistencia o explicar cualquier desviación en el tiempo reportado en la orden de allanamiento. El tribunal, entonces, encuentra por preponderancia de la evidencia que las aseveraciones en la declaración jurada que apoya la orden de allanamiento sobre las investigaciones del 29 de mayo de 2015 fueron hechas con desprecio intencional o temerario de la verdad".
También en 2016, y en un caso de supuesta posesión de armas ilegales que está todavía pendiente de revisión, la magistrada Camille L. Vélez Rivé encontró que:
"Creerle al policía (Santiago) Aguila (Rodríguez) nos haría concluir que tiene visión "biónica", no estaba afectado por el reflejo a esa hora en un día soleado, y que estaba en un ángulo "perfecto" y en posición privilegiada. Esto es simplemente imposible de creer. Si se necesitara más, suficiente decir que "los jueces no estamos requeridos a divorciarnos del sentido común" cuando, como aquí, la explicación es "inherentemente increíble".
En un caso excepcional que fue desestimado por la fiscalía  después de que se encontrara que los policías habían manipulado unas cámaras de seguridad, el magistrado Bruce McGiverin indicó que:
"Debido a que (el policía municipal Luis) Burgos (Nieves) testificó sobre cuatro versiones conflictivas e irreconciliables sobre la manera en que recibió la información de un confidente anónimo, encuentro, por preponderancia de la evidencia, que Burgos declaró falsamente de manera intencional y a sabiendas, o, por lo menos, con grave menosprecio a la verdad, que recibió información de un confidente anónimo".
Al sostener esta determinación del magistrado McGiverin, el juez Gustavo Gelpí, quien tiene a su cargo el caso de la reforma de la Policía, dijo en una decisión:
"En la medida en que los casos federales dependan incrementalmente de las acciones del personal de ley y orden local, hay aún más razones para requerir que dichos oficiales actúen en máxima concordancia con los estándares constitucionales federales. Esto requiere que en todo momento los oficiales de la policía provean testimonio veraz, así como los mismísimos mandatos de la Cuarta Enmienda. Simplemente no hay otra ruta".
Jueces "muy experimentados" han perdido la paciencia con la fiscalía
Además, de estas expresiones por usar testimonio menos que veraz de parte de agentes de la Policía, la fiscalía también ha sido censurada por manejos que se entienden poco éticos, como hacerle expresiones indebidas a los jurados. Este mismo año, en un caso que a pesar de todo acabó siendo resuelto a favor de la fiscalía, la jueza Sandra Lynch, del Primer Circuito de Apelaciones en Boston, hizo expresiones fuertes y claras sobre este patrón de conducta.
"Tiene a una serie de jueces muy experimentados que han visto casos de Puerto Rico por décadas ya y el problema de argumentos impropios de parte de la Fiscalía Federal y el Departamento de Justicia en Puerto Rico es un problema recurrente, y que usted se pare ahí a decir 'no, no concedemos que fue un error' hace que nos preocupemos aún más por la conducta impropia de la oficina que usted está representando", le dijo Lynch a la abogada que defendió a la fiscalía federal en la vista.
"Tenemos 20, 30 años de casos que plantean este punto una y otra y otra y otra vez", recalcó.
El aparato investigativo "más poderoso que jamás existió"
La gravedad de estos señalamientos se realza cuando se toma en cuenta que lo que se critica es la actuación del aparato de ley y orden más poderoso que existe en Puerto Rico.
"El mecanismo de ley y orden más acaudalado, más poderoso, más fuerte y más sofisticado que jamás existió en la historia de la humanidad es el gobierno de los Estados Unidos, es la oficina de los fiscales federales. Si tú comparas eso con lo que está pasando económicamente con el gobierno local, con la policía local, no hay comparación", comentó Eric Vos, jefe de la oficina del Defensor Público Federal. Su oficina está llamada a defender a los acusados federales que, en el 90% de los casos, demuestren ser indigentes y no puedan costearse una defensa.
Uno de ellos fue Francisco, un nombre escogido para proteger su verdadera identidad, quien fue acusado por narcotráfico y armas de fuego por el testimonio de un policía que se probó, con evidencia científica por señal de celular, que estaba en un pueblo distinto al pueblo en el que supuestamente estaba cuando recopiló la evidencia para arrestar a Francisco.
Aunque los abogados de Francisco pudieron atacar certeramente el testimonio del agente de la Policía con esta evidencia, el hombre optó por declararse culpable porque la fiscalía, en vez de retirar el caso y dejarlo libre, optó por proseguir pero, a la misma vez, le hicieron una oferta irresistible para declararse culpable.
"La ley federal si te vas a juicio y sales culpable, es lo que el juez determine y lamentablemente los años que me iban a echar, no era, tuve que transar y levantar las manos culpable para entonces cogerme una probatoria", dijo en entrevista con NotiCel.
La American Civil Liberties Union, ACLU, fue uno de los grupos que impulsó la acción federal y le parece contradictorio que por un lado Justicia federal mantenga la Reforma de la Policía y, por el otro, usen testimonio falso de policías para procesar sus casos criminales.
"Si la fiscalía federal opta por ignorar esta situación, pues lo que se crea es un ambiente de impunidad dentro de la Policía, de desconfianza en la población y eso tiene unas repercusiones inmensas en el debido proceso de ley de las personas encausadas que están expuestas a cumplir sentencias de manera ilegal", reaccionó Josué González, abogado de la ACLU.
"A la hora de procesar casos criminales la fiscalía federal en Puerto Rico debe ser muy cuidadosa y estudiar con mucho detenimiento los testimonios de estos policías y asegurarse de todas las maneras posibles que ese testimonio es fidedigno y que se ajusta a la verdad porque puede afectar la libertad de mucha gente", concluyó.
*Primer artículo de una serie investigativa en alianza con el programa 'Jay y sus Rayos X'.
Para examinar las decisiones judiciales presentadas en el artículo, presiones los enlaces abajo.
10:25 AM 6/3/2018
 Saved Stories – 8:30 AM 6/3/2018
__________________________
_______________________________________
The Royal Road To Banana Republic,
By Ways, Means, And Designs?
Of Puerto Rico Branch of  FBI under Carlos Cases
By Michael Novakhov – 6.2.18.
The News and Times of Puerto Rico – Recent Posts
–
In November 2013, Reyes filed a formal EEO complaint
alleging retaliation by his superiors, including, among other
things, the OIG investigation, his interrogation by the FBI, and
the placement of the socialism presentation on his computer."
–
"False evidence, fabricated evidence, forged evidence or tainted evidence is information created or obtained illegally…"
Did the FBI do this in Reyes case, and why? Answer this question, Mr. Cases.
6.1.18
____________________________
From Readers' Comments: "She is now a criminal equal to the ones she pursues." … "This gentleman showed that the reign of Rosa Emilia in the federal prosecutor's office must end now. Too many years of abuse on the part of this lady. Arrogant."
Saved Stories – None
Fiscalía Federal pierde caso por represalias y hostigamiento laboral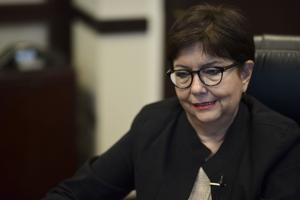 Veredicto contra Fiscalía federal
En hora y media el jurado del juicio sobre la demanda incoada por el exanalista de inteligencia de la Fiscalía federal, Francisco Reyes Caparrós, contra esa oficina por represalias y hostigamiento laboral por parte de sus supervisores, concluyó que las…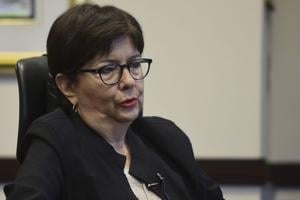 4:53 PM 5/31/2018 – Francisco Caparros Case, Resolved (part 1): Former intelligence specialist Francisco Reyes Caparrós won the lawsuit against the local federal prosecutor's office this afternoon for labor harassment and acts of reprisal.
Mike Nova's Shared NewsLinks Francisco Caparros Case –  Continue reading

"4:53 PM 5/31/2018 – Francisco Caparros Case, Resolved (part 1): Former intelligence specialist Francisco Reyes Caparrós won the lawsuit against the local federal prosecutor's office this afternoon for labor harassment and acts of reprisal."
1.1 The Case Of Francisco Caparros – Puerto Rico News …
Puerto Rico News – Francisco Caparros Case – RECENT POSTS 4:27 AM 5/18/2018 – Por una Cabeza | Rosa Emilia Rodríguez Vélez and Carlos Cases – Front Page Review 3:28 AM 5/18/2018 – Demandan a Rosa Emilia en momentos que se habla de su reemplazo | Por una Cabeza – Carlos Gardel – YouTube – Front Page Review 6:22 PM 5/17/2018 – A …
___________________________________