_______________________________
Alega que la fiscal Rodríguez lo humilló https://t.co/3qILA4LefT via @voceropr

— Michael Novakhov (@mikenov) May 18, 2018
7:41 AM 5/18/2018
With the testimonies of prosecutors Jacqueline Novas and José Capó, yesterday the trial against federal prosecutor Rosa Emilia Rodríguez Vélez continued for alleged reprisals and labor harassment against former intelligence specialist Francisco Reyes Caparrós.
Quote:
"The attorney for the plaintiff, Bamily López, showed a letter on October 3, 2013 from the then director of the FBI in the Island, Carlos Cases, in which he told the Prosecutor's Office that Reyes Caparrós had been denied access to intelligence information while the investigation lasts. The investigation lasted more than two years…
"The FBI director had the authority to determine if an employee could or could not have security access?" Lopez asked. Novas responded that "the Office of the Prosecutor received a communication from the FBI that Francisco could not have temporary access to information".
"They needed a letter of recantation of Cases?", Questioned Lopez. Novas answered that it would be speculating…
Lopez presented a letter from the FBI dated December 22, 2015, which showed that the investigation against Reyes Caparrós had been closed because it was found that he had not committed any criminal act or represented a threat.
During the afternoon recess, and without the presence of the jury and Novas, the judge asked López if his claim was that the FBI had also participated in the alleged reprisals. The lawyer replied that the FBI investigation was intensified because the Prosecutor's Office had promoted it." 
Comment:
So, who was and/or is the "Russian agent" in this case: the subject of the FBI investigation (who was exonerated) or his accusers? These accusers might have had their own motives for these accusations; for example, to prevent the "intelligence specialist" from doing his work. Who was and/or is "a spy", then? How was this case handled and investigated? The issues of quality of the FBI work and some of its workers were mentioned in the previous post. However, the gravity of the issues involved, including this comment also, makes one think that the problem might have exceeded the realm of "quality", by design or not, and extended into the  realm of the nefarious, which is a very reasonable line of thought, given the specificity of the field, the past experiences in it (see FBI moles and Robert Hanssen, for example), and the particulars of the unfolding current situation. The general and historical, although deliberately cultivated by some political forces, pro-Russian sympathies appear to be relatively broadly spread on the Island and among its political elites. 
This is quite a heavy stuff to consider, but not to consider it would be a folly, and possibly a crime, or the serious error of omission. 
Michael Novakhov
5:29 AM 5/18/2018
______________________________________
Mike Nova's Shared NewsLinks
Alleges that prosecutor Rodríguez humiliated him | government
| | |
| --- | --- |
| | mikenova shared this story from www.elvocero.com – RSS Results in gobierno of type article. |
---
With the testimonies of prosecutors Jacqueline Novas and José Capó, yesterday the trial against federal prosecutor Rosa Emilia Rodríguez Vélez continued for alleged reprisals and labor harassment against former intelligence specialist Francisco Reyes Caparrós.
When plaintiff Francisco Reyes Caparros filed the legal appeal against Rosa Emilia Rodriguez.
The trial is held before the visiting judge of the New Hampshire district, Joseph Laplante. Rodriguez Velez was not present because in civil cases there is no requirement to be.
The lawsuit, filed in 2015, alleges among other points that in the summer of 2013 the plaintiff received an invitation to attend a conference in Russia, for which he was implicated with a Russian spy.
Novas and Capó reported that on October 2, 2013 agents of the Federal Bureau of Investigation (FBI) appeared at the offices of the Federal Prosecutor's Office to notify Rodríguez Vélez that Reyes Caparrós was the target of a probe.
According to Capó, the agents indicated that they were worried about the referred trip, which was for young entrepreneurs and that it was going to be paid for by the entity that had invited him. The organization was not mentioned.
Capó señaló que los agentes le explicaron que su preocupación era porque Reyes Caparrós tenía acceso a información. "Tenían preocupación de que fuera reclutado por entes para sacarle información", afirmó Capó.
Dijo que los agentes acudieron a la oficina del demandante, pero que este no se encontraba.
Mientras, Novas testificó que la oficina de Reyes Caparrós fue sellada posteriormente. Sus equipos fueron ocupados por el FBI.
Declaró que fue su oficina la que contactó a la Oficina del Inspector General y al "Special Counsel Office" para notificar lo sucedido.
La abogada del demandante, Bamily López, mostró en sala una misiva del 3 de octubre de 2013 del entonces director del FBI en la Isla, Carlos Cases, en la que le comunicó a la Fiscalía que a Reyes Caparrós se le había suspendido el acceso a información de inteligencia mientras durara la investigación. La pesquisa tuvo una duración de más de dos años.
Le asignaron nuevas tareas
Novas manifestó a preguntas de López que debido a la carta de Cases y a la pesquisa se determinó asignarle otras tareas al demandante. A este se le asignó trabajar como paralegal y a cargo de las estadísticas de la Iniciativa de Armas de Fuego.
"¿El director del FBI tenía la autoridad para determinar si un empleado podía o no tener acceso de seguridad?", cuestionó López. Novas respondió que "la Fiscalía recibió una comunicación del FBI de que Francisco no podía tener acceso (a información) de seguridad temporalmente".
"¿Necesitaban una carta de retractación de Cases?", cuestionó López. Novas contestó que sería especular.
López presentó una carta del FBI con fecha del 22 de diciembre de 2015 en la que se evidenció que la pesquisa contra Reyes Caparrós se había cerrado debido a que se encontró que este no había cometido ningún acto criminal, ni representaba una amenaza.
Durante el receso de la tarde, y sin la presencia del jurado y de Novas, el juez le preguntó a López si su alegación era que el FBI también había participado de las supuestas represalias. La letrada respondió que la pesquisa del FBI se intensificó porque la Fiscalía la había impulsado.
Reyes Caparrós alega en la demanda que fue humillado por sus supervisores. El demandante señaló que el 30 de septiembre de 2013, Rodríguez Vélez convocó una reunión con todo el personal de la oficina para informarle que a consecuencia del tranque en el Congreso por el presupuesto del nuevo año fiscal solo un pequeño grupo de empleados "necesarios" iba a continuar trabajando durante el cierre del gobierno federal.
"Humor ligero"
Reyes Caparrós sostiene que durante la reunión Rodríguez Vélez dijo a los empleados que él "no le caía bien a nadie".
Novas confirmó el incidente a preguntas de López. La testigo catalogó el comentario de Rodríguez Vélez como uno de "humor ligero" debido a que el ambiente estaba tenso ante el tranque del Congreso y las consecuencias que esto tendría en el empleo del personal de la Fiscalía.
Dijo que al escuchar el comentario pensó que el mismo no había sonado bien.
Inicialmente, Reyes Caparrós había sido incluido en la lista de los empleados que iban a permanecer trabajando, ya que era un especialista de inteligencia.
Posteriormente, fue incluido en el listado de empleados que iban a estar fuera de la oficina hasta que se resolviera la situación en el Congreso.
En un momento dado, Reyes Caparrós tuvo a su cargo las estadísticas de la Iniciativa de Armas de Fuego, la cual dirigía Capó.
En su demanda, Reyes Caparrós alegó que las estadísticas de la Fiscalía estaban incorrectas y que los casos habían sido duplicados.
Capó declaró que inicialmente le pareció una buena idea que el demandante hiciera esta labor porque era un analista de información.
Manifestó que Reyes Caparrós no llenó sus expectativas, que ponía excusas para realizar su labor a cabalidad y que incumplió las fechas límites para entregar sus informes. Capó mencionó que según el demandante, los fiscales no le entregaban las estadísticas
El abogado de Rodríguez Vélez, Jason Weida, presentó en sala correos electrónicos en los que varios fiscales le comunicaron a Capó que sí le habían entregado la información al demandante.
Meanwhile, the ex-specialist's lawyer showed several emails addressed to Capó in the room, which reflected that Reyes Caparrós sent him tables with statistics.
Against Rodriguez Velez there are two other lawsuits filed by prosecutors Carmen Márquez and Nelson Pérez, separately.
William Villafañe is saved in FEI research
---
SAN JUAN – The President of the Panel of the Independent Special Prosecutor (PFEI), Nydia Cotto Vives informed on Thursday that it was determined that the former Secretary of the Interior, William Villafañe will not be investigated by this agency, in the case of the WhatsApp conversation in the former president of the State Elections Commission (EEC), Rafael Ramos Sáenz, consulted about an electoral controversy in the last elections.
This, after evaluating the preliminary investigation report submitted recently by the Secretary of the Department of Justice (DJ), Wanda Vázquez.
"As for Mr. William Villafañe Ramos, from the Department of Justice's own investigation report, there is no evidence or recommendation that requires further investigation," Cotto Vives said in written statements.
However, the official explained that it was determined that a thorough investigation was conducted in the case of Ramos Sáenz. "From the report of the Department of Justice it appears that Ramos Sáenz may have incurred in violations of several articles of the Penal Code, the Electoral Code of the 21st Century, as well as the Government Ethics Law," he said.
I have indicated that Mr. Ramón M. Mendoza Rosario was appointed as FEI and the Iris Meléndez Vega license as deputy prosecutor. These will have 90 days to carry out the investigation.
On the other hand, the president of the PFEI also reported that they accepted the recommendation of the DJ to analyze the evidence in conjunction with the collected evidence, to determine if the undersecretary of the government, Itza García; The administration of the Administration for the Support of Minors (ASUME), Waleska Maldonado and Yoniel and Yesenia Díaz Román, could have infringed the law in relation to this case.
Comments
Rosa Emilia Rodríguez Vélez – Google Search
---
Wall Street Journal
–
May 16, 2018
The Justice Department is close to proposing a candidate to succeed Rosa Emilia Rodríguez-Vélez, the U.S. attorney for the district of Puerto …
The News and Times of Puerto Rico from mikenova
The News and Times of Puerto Rico from mikenova (14 sites)
mikenov on Twitter: RT @johanne_velez: Día histórico en La Fortaleza, en el Día Int'l contra la Homofobia, gracias al compromiso de @ricardorossello y @Beatriz…
Día histórico en La Fortaleza, en el Día Int'l contra la Homofobia, gracias al compromiso de @ricardorossello y @BeatrizRossello con un #NuevoGobierno donde el respeto a la diversidad abre caminos por un mejor Puerto Rico. pic.twitter.com/AqtLiYnV96
---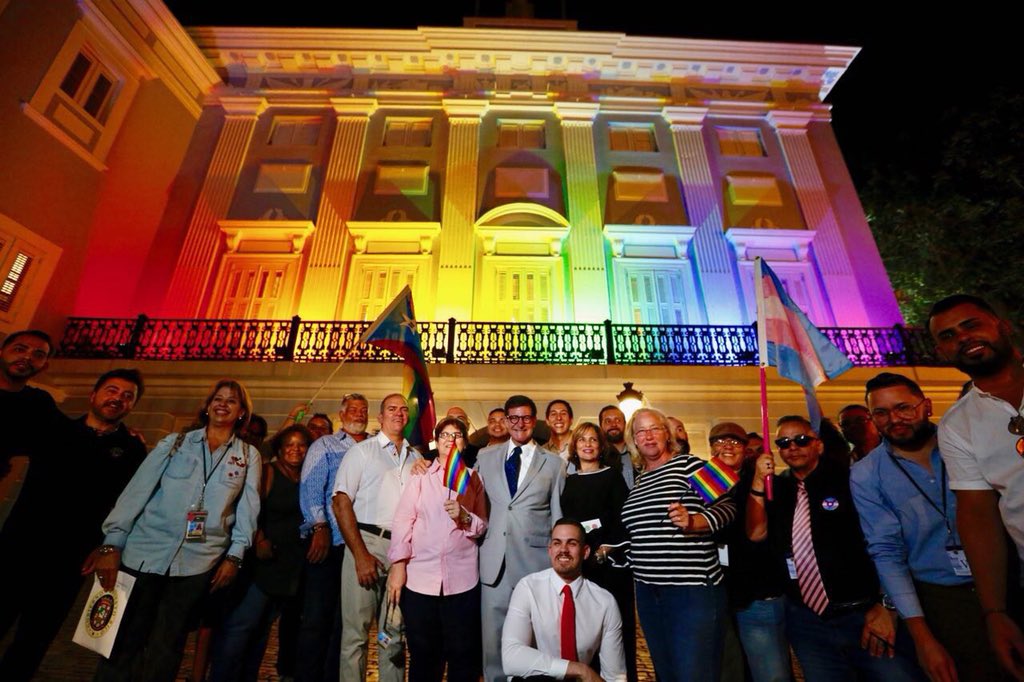 ---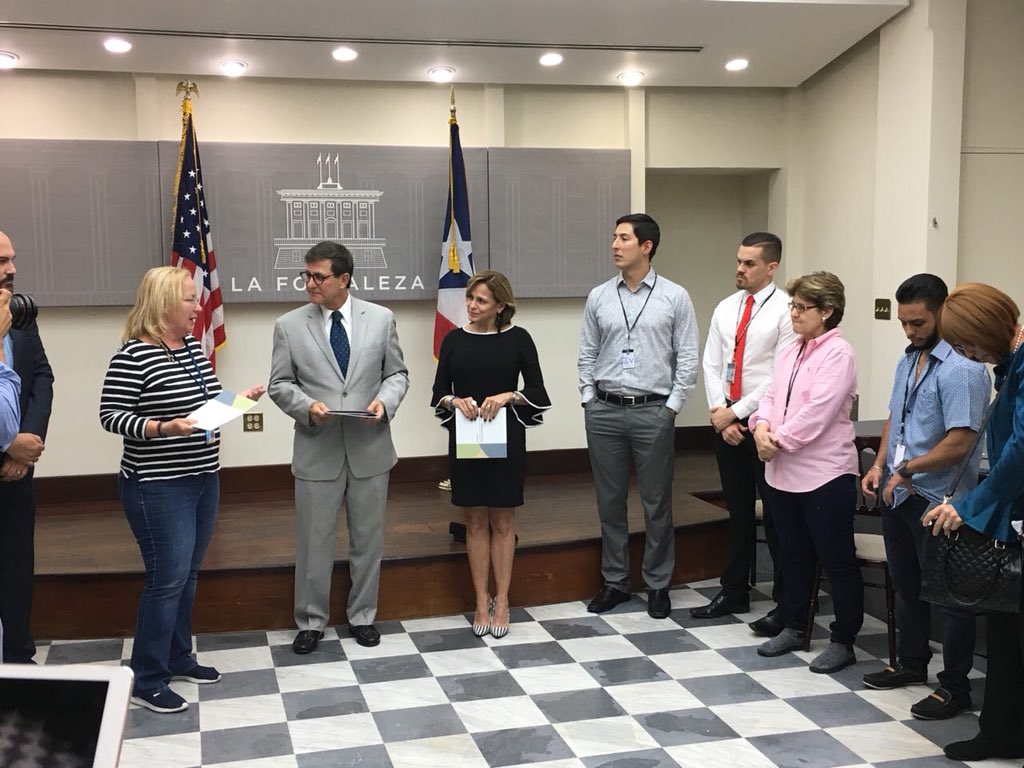 ---
Retweeted by 
mikenov
 on Friday, May 18th, 2018 7:43am
mikenov on Twitter
mikenov on Twitter: RT @ricardorossello: Llegando a la reunión con los miembros de la Junta de Supervisión Fiscal. pic.twitter.com/aF7OZefFRL
---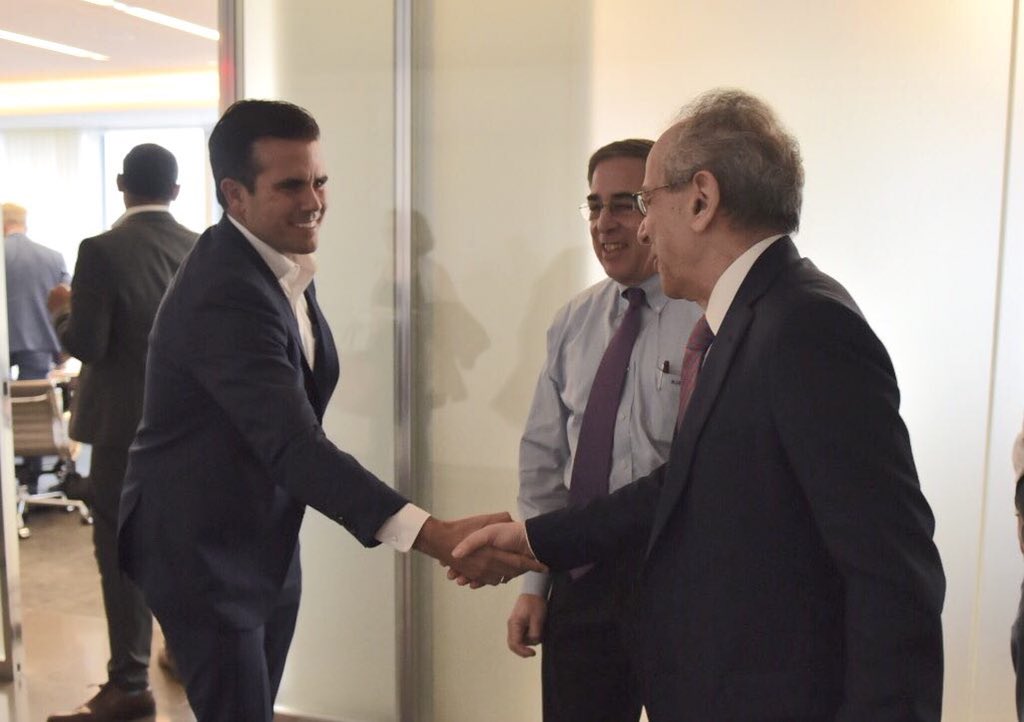 ---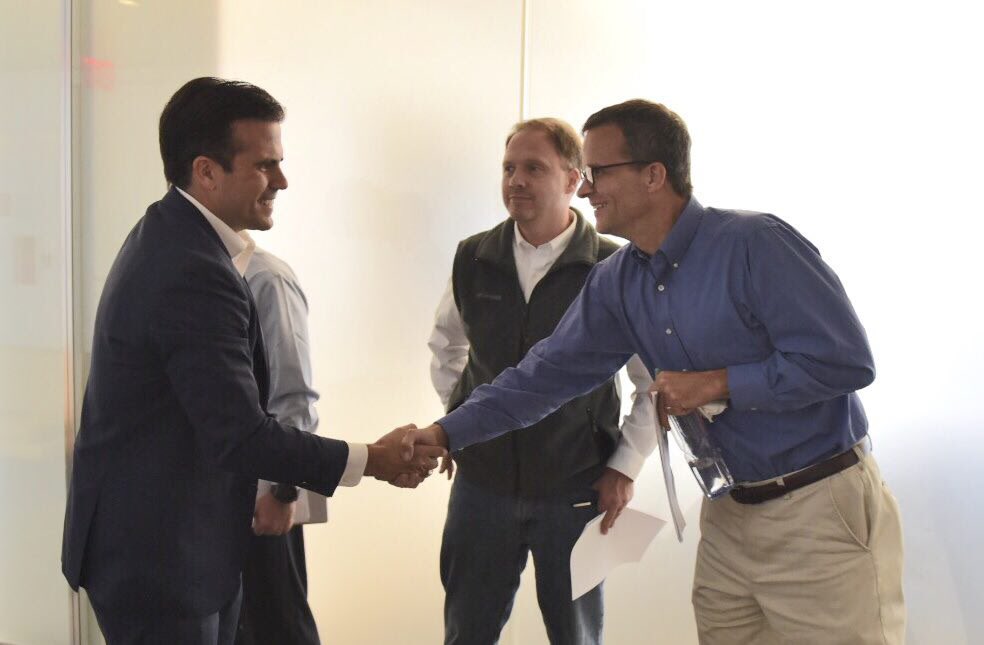 ---
mikenov on Twitter
mikenov on Twitter: RT @BeatrizRossello: ¡Buenos días! Nos corresponde a todos la responsabilidad de promover respeto, tolerancia e igualdad. #DíaInternacional…
¡Buenos días! Nos corresponde a todos la responsabilidad de promover respeto, tolerancia e igualdad. #DíaInternacionalContraLaHomofobia pic.twitter.com/qh9NzvBYeQ
---
---
mikenov on Twitter
mikenov on Twitter: RT @radioislatv: Jenniffer González pide al Congreso extender trabajos del Cuerpo de Ingenieros ow.ly/Q4BL30k29kp #RadioIslaTV https:…
---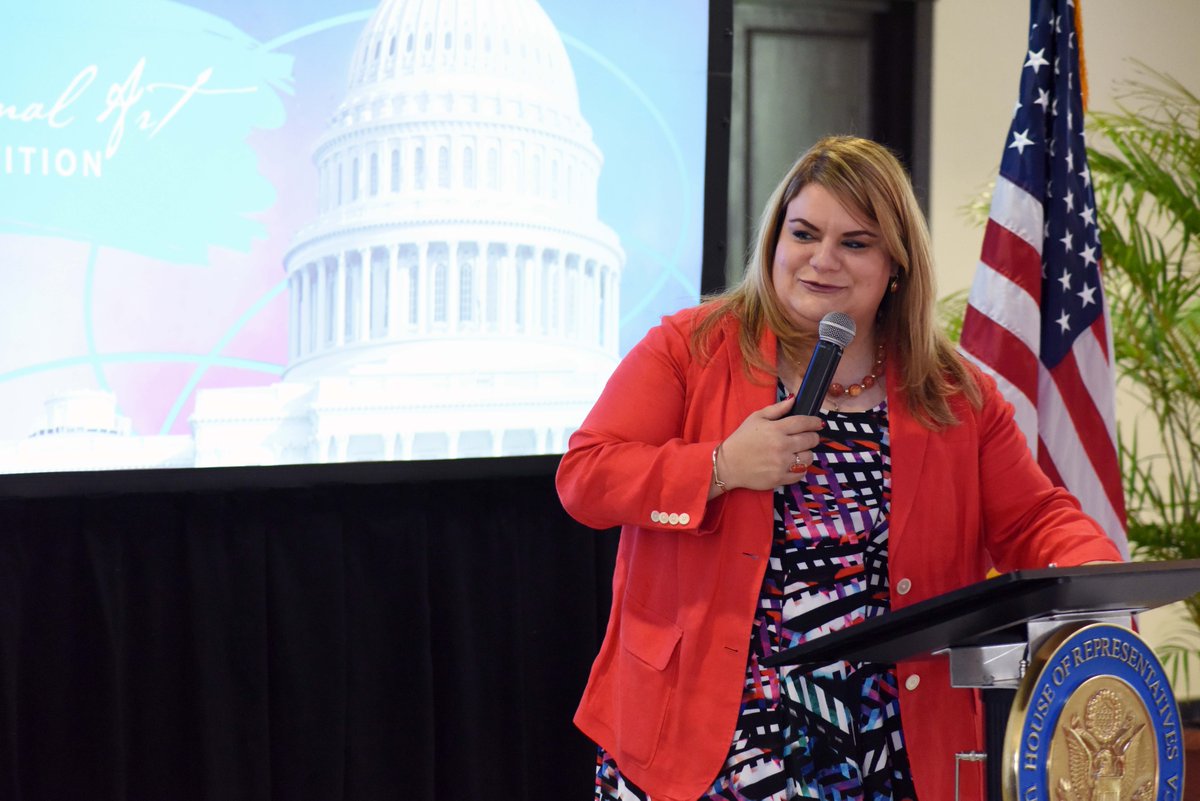 ---
mikenov on Twitter
mikenov on Twitter: RT @MSNBC: JUST IN: @NBCNews confirms Paul Manafort's former son-in-law has flipped and cut a secret plea deal with federal investigators h…
JUST IN: @NBCNews confirms Paul Manafort's former son-in-law has flipped and cut a secret plea deal with federal investigators pic.twitter.com/inNysvfq9E
---
6734 likes, 3036 retweets
mikenov on Twitter
mikenov on Twitter: RT @20committee: You misspelled "THE FBI DID ITS JOB BY CONDUCTING A NORMAL, PERFECTLY LEGAL COUNTERINTELLIGENCE INVESTIGATION OF A VERIFIE…
You misspelled "THE FBI DID ITS JOB BY CONDUCTING A NORMAL, PERFECTLY LEGAL COUNTERINTELLIGENCE INVESTIGATION OF A VERIFIED HoIS THREAT TO US NATIONAL SECURITY."
Wow, word seems to be coming out that the Obama FBI "SPIED ON THE TRUMP CAMPAIGN WITH AN EMBEDDED INFORMANT." Andrew McCarthy says, "There's probably no doubt that they had at least one confidential informant in the campaign." If so, this is bigger than Watergate!

---

96986 likes, 29565 retweets
---
Retweeted by 
mikenov
 on Friday, May 18th, 2018 7:40am
4509 likes, 1536 retweets
mikenov on Twitter
mikenov on Twitter: RT @radioislatv: Se salva William Villafañe en pesquisa del FEI ow.ly/MqAK30k30Dr #RadioIslaTV pic.twitter.com/FvTvaRpJR1
---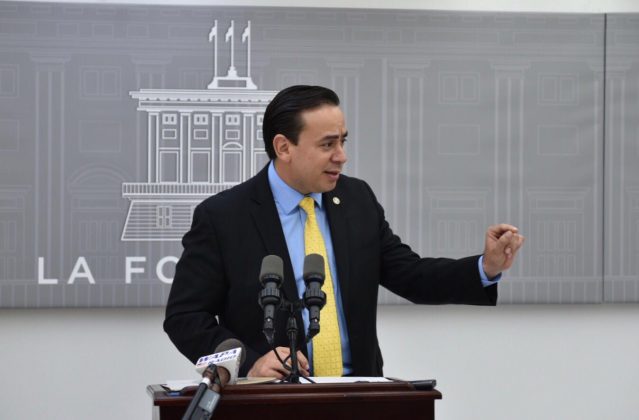 ---
Retweeted by
mikenov
 on Friday, May 18th, 2018 7:39am
mikenov on Twitter
mikenov on Twitter: RT @primerahora: Todavía no es ley. Falta la firma. bit.ly/2Ioh5Tp
---
Retweeted by 
mikenov
 on Friday, May 18th, 2018 7:39am
mikenov on Twitter
mikenov on Twitter: RT @ricardorossello: elvocero.com/gobierno/nueva…
---
Retweeted by 
mikenov
 on Friday, May 18th, 2018 7:39am
mikenov on Twitter
mikenov on Twitter: RT @20committee: Let's boil down Trump's current FBI rage-tweet: — FBI cannot investigate POTUS, his family & associates. — Ergo, POTUS…
Let's boil down Trump's current FBI rage-tweet:
— FBI cannot investigate POTUS, his family & associates.
— Ergo, POTUS, his family & associates are above the law.
Didn't Americans resolve this issue already? I vaguely recall hearing of a Revolution back in the 18th century.
---
Retweeted by 
mikenov
 on Friday, May 18th, 2018 7:38am
5934 likes, 1923 retweets
mikenov on Twitter
mikenov on Twitter: RT @radioislatv: Anuncian extensión de la moratoria a ejecuciones hipotecarias ow.ly/oWGu30k2ckd #RadioIslaTV pic.twitter.com/FO3Ynw8QxF
---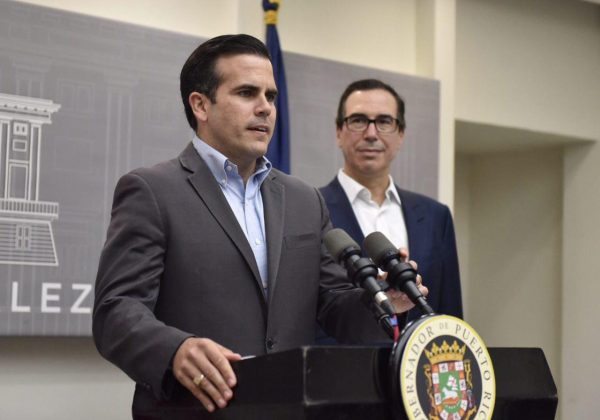 ---
Retweeted by
mikenov
 on Friday, May 18th, 2018 7:38am
mikenov on Twitter
mikenov on Twitter: 3:28 AM 5/18/2018 – Demandan a Rosa Emilia en momentos que se habla de su reemplazo | Por una Cabeza – Carlos Gardel – YouTube – Front Page Review pr-us.org/2018/05/18/dem…
3:28 AM 5/18/2018 – Demandan a Rosa Emilia en momentos que se habla de su reemplazo | Por una Cabeza – Carlos Gardel – YouTube – Front Page Review pr-us.org/2018/05/18/dem…
---
mikenov on Twitter
Mike Nova's Shared NewsLinks: Rosa Emilia Rodríguez Vélez – Google Search
---
Mike Nova's Shared NewsLinks
The News and Times of Puerto Rico: 3:28 AM 5/18/2018 – Demandan a Rosa Emilia en momentos que se habla de su reemplazo | Por una Cabeza – Carlos Gardel – YouTube – Front Page Review

AD SPACE AVAILABLE!  The World News and Times  Links  | globalsecuritynews.org | fbinewsreview.org | trumpinvestigations.org | worldnewsandtimes.org| world-web-news.com | wwtimes.com | russia-news.org | Posts on G+ | News in Photos | VIDEO NEWS | Audio and Video Mix | The Brooklyn News | The Brooklyn Bridge | Puerto Rico News | News and Times  _________________________________ Rosa Emilia Rodríguez Vélez – Google Search Mike Nova's Shared NewsLinks Rosa Emilia Rodríguez Vélez – Google Search mikenova shared this story . Justice Department Seeks Ouster of Top Puerto Rico … Continue reading

"3:28 AM 5/18/2018 – Demandan a Rosa Emilia en momentos que se habla de su reemplazo | Por una Cabeza – Carlos Gardel – YouTube – Front Page Review"
The News and Times of Puerto Rico
Saved Stories – None: Demandan a Rosa Emilia en momentos que se habla de su reemplazo
La jefa de la fiscalía federal en la isla, la fiscal federal Rosa Emilia Rodríguez Vélez suele estar en el lado acusador de los procesos judiciales en el tribunal federal. En estos días, sin embargo, le tocará sentarse en el banquillo de los acusados, pues está incluida en una demanda por daños, represalias ilegales y discriminación sometida por un exagente de la fiscalía federal en Puerto Rico que dejó su puesto como especialista de inteligencia en el 2015.
El juicio para atender esta demanda comenzó esta semana, ante el juez Joseph Laplante.
Según los documentos de la corte, el exagente Francisco J. Reyes Caparrós alega en la demanda que sometió en el 2015 haber sido víctima de un patrón de hostilidad mientras trabajaba en la oficina local de la fiscalía federal, que incluyó entre otras cosas que se le impidiera hacer las funciones para las que había sido contratado, le desacreditaran, fuera objeto de una campaña infundada de que podía ser un espía ruso, implementaran acciones disciplinarias en su contra, le amenazaran con evaluaciones negativas, le aislaran de otros colegas, y eventualmente lo relevaran.
Reyes Caparrós, quien es un veterano con discapacidad parcial que luego se hizo abogado, agrega que el patrón de acoso comenzó luego que participara de actividades que están protegidas por ley. Cita en particular a la Ley de Protección de Informantes. Asegura que la hostilidad llegó a ser tal, que no le quedó otro remedio que renunciar, luego de un fallido intento de que lo reinstalaran en su puesto de especialista de inteligencia.
En su denuncia, Reyes Caparrós alega que tanto la fiscal Rodríguez Vélez como otros supervisores incurrieron en conductas humillantes luego que interviniera en favor de otros agentes considerados "locos" que se quejaban de los supervisores, para conseguirles chalecos antibalas. Posteriormente fue enviado a otras oficinas y se le impidió dar seminarios. Luego, alega el demandante, la fiscal Rodríguez Vélez habría sugerido que era un espía ruso.
La demanda de Reyes Caparrós contiene además serias denuncias de que la oficina local de la fiscalía federal usaba agentes para gestiones personales tales como arreglos para pagos de utilidades y arreglos para reparaciones de vehículos personales. Indica además que hubo manipulaciones de estadísticas, y que al reportarlas fue objeto de más represalias.
Por todos los daños y situaciones que alega haber sufrido, el demandante reclama un monto de $390,000 en compensación.
Se espera que el proceso continúe durante esta semana con la presentación de los testigos.
Rumores de remplazo
El juicio ocurre en momentos en que se especula que el Departamento de Justicia federal tiene intenciones de remplazar a Rodríguez Vélez como la persona al mando de la fiscalía federal en Puerto Rico.
Según el diario Wall Street Journal, el Departamento de Justicia federal está próximo a nominar candidatos a sustituir a Rodríguez Vélez, y la Casa Blanca apoya la movida de remplazarla. La fiscal lleva 12 años al mando, aunque nunca ha sido confirmada al puesto por el senado federal.
Según diversas fuentes, ya se manejan nombres para su remplazo, como el del abogado Juan Masini.
Aunque no se ha emitido una notificación oficial sobre el posible remplazo de Rodríguez Vélez, la comisionada residente en Washington, Jenniffer González salió en su defensa y envió incluso una notificación oficial al presidente Donald Trump abogando porque le permita continuar al frente de la fiscalía federal en Puerto Rico.
Saved Stories – None
Saved Stories – None: Por una Cabeza – Carlos Gardel – YouTube

Por una Cabeza – Carlos Gardel
Saved Stories – None
Saved Stories – None: At a Crossroads, Part II: No More Shadows: The Future of Intelligence Oversight in Congress
Author's Note: The author wishes to thank Tressa Guenov for her immense and valuable substantive contributions to this project..
In the 2012 James Bond film Skyfall, M (Judi Dench) and Gareth Mallory (Ralph Fiennes) debate how to respond to a leak that has led to the assassination of several MI6 intelligence agents. They are torn between a desire to ensure that MI6, Britain's premier spy agency, remains a credible part of British democratic institutions and the need to avoid antiquation in the face of rapidly changing technology and spycraft. At one point, Mallory laments, "We can't keep working in the shadows. There are no more shadows!"
Mallory and M's conversation encapsulates the broader, real-life dilemma that the intelligence community and intelligence oversight face in the modern era. Today, carefully guarded covert operations, undercover identities, and secrets of spy tradecraft can be exposed in seconds. Intelligence agencies face unprecedented political accusations of bias from their commander-in-chief. The tide of politics crashes headlong against the buttoned-up traditions of analytical integrity and inviolable protection of sources and methods.
There are indeed fewer and fewer shadows in which to conduct, manage, and oversee traditional intelligence work. Nowhere in Congress has that fact been more acutely felt than on the House Permanent Select Committee on Intelligence and the Senate Select Committee on Intelligence, which oversee the organizations and activities of the U.S. intelligence community.
Over the years, congressional oversight of the intelligence community has wrestled with the balance between support and oversight, the extent of member and staff access to intelligence information, the challenge of transparency in a highly classified enterprise, and how to approach appropriating intelligence funding. The 9/11 Commission's 2003 Final Report described congressional intelligence oversight as "dysfunctional" – lacking "power, influence, and sustained capability." Committees in the House and Senate have different jurisdictions, different relationships with other national security committees, and different approaches to addressing intelligence community funding. Moreover, they do not have their own correlate appropriations subcomitttees the way the foreign affairs and defense committees do.
In part two of this series on national security oversight (read part one here), I argue that intelligence oversight is also at a crossroads. Existing challenges have been exacerbated significantly, but not exclusively, by the proclivities of the Trump administration, its openly adversarial relationship with the intelligence community, and congressional intelligence committees' high-profile investigation of Russia's interference in the 2016 presidential election. Intelligence oversight has also been challenged by the dizzying speed of modern media coupled with regular public leaks of massive amounts of digitized classified information, each of which increasingly intrudes on the shadows in which intelligence professionals are accustomed to operating.
Other factors – enormous growth of the intelligence enterprise since the 9/11 terrorist attacks, the technical complexity of many intelligence activities, and intelligence operations' prominent role in broader foreign policy – have left congressional intelligence oversight disadvantaged and struggling to keep up. But Congress must evolve along with intelligence, improving its capacity to confront these challenges, organizing itself for the mission, and developing new tools for new problems.
A Unique Oversight Role, Challenged
In many ways, the House Permanent Select Committee on Intelligence and the Senate Select Committee on Intelligence share the same duties as all other oversight committees in Congress. They must ensure that the 17 agencies of the intelligence community have the personnel and resources to do their jobs, are following the law, and are implementing policies in an appropriate and strategic manner. The committees hold hearings, write letters, conduct investigations, and pass legislation. But they diverge from other committees in one critical regard: Most of their oversight work is done in the shadows, in classified form and outside of public view.
The significance of this difference cannot be overstated. Other committees are also at the vanguard of oversight in their jurisdictions, but their work is buttressed much more robustly by public watchdog groups, lobbyists, think tanks, journalists, and even concerned private citizens. Although transparency on the other national security committees is not perfect, the policies they are considering are usually openly debated and dissected.
For the intelligence community, however, congressional oversight committees are the last line of defense. Beyond a small number of inspectors general and occasional reviews by the Government Accountability Office, there are no other entities with the access and mandate to check executive branch excess or error.
Most years, Congress passes a rather banal unclassified Intelligence Authorization Act, but the real meat of oversight legislation is contained in a classified annex to the bill. The annex is technically not law, but it is treated as such by the intelligence agencies who receive it, and they cannot discuss its details publicly. The vast majority of members of Congress are never exposed to the annex or to the intelligence community's workings more generally, so the burden falls on a small group of members and staffers to ask the right questions and sustain oversight initiatives.
Adding to the secrecy challenge, the already small intelligence committee staffs are divided and fractured: Only a subset of staff may have access to information on sensitive National Security Agency activities, while a different subset may be granted access to certain CIA information. This means that the congressional staff empowered to conduct oversight on any given issue often number in the single digits. And the defense appropriations subcommittees, which oversee the intelligence community's budget, do similar work with even smaller staffs than the authorizing committees.
Further, intelligence oversight committees must often negotiate – not always successfully – for access to vital intelligence with the very agencies they are charged with overseeing. Congress has three general levels of access to information at escalating levels of classification: the general membership, the intelligence oversight committees, and the "Gang of Eight" consisting of the top Republican and Democratic lawmakers in the House and Senate and on the two intelligence committees along with their corresponding staffs. Yet, the executive branch often makes unilateral decisions about which groups to share what with — sometimes information is given to only the Gang of Eight plus appropriators, for example, or to committee members but not staff. No clear rules guide these determinations, and key oversight staff are often excluded.
A third challenge is staff capacity. I can attest that the members and staff on the intelligence committees approach their unique oversight role with great rigor, seriousness, and patriotism. Quality bipartisan oversight on taxpayers' behalf goes on every day, though it rarely makes headlines. Yet the staff are snowed under by volume and complexity. Consider that intelligence committee staff must oversee and maintain requisite expertise on 17 separate agencies conducting intelligence collection and analysis through six major technical disciplines, while also maintaining specialized expertise to support oversight of research and acquisition programs and regional expertise to support oversight of intelligence strategies across high-priority countries and conflicts. As technological innovations in data analysis, artificial intelligence, cyber tools, and satellites grow ever more sophisticated, this complexity only increases.
According to the Congressional Research Service, intelligence committees have approximately the same number of staff now as they did in 1987. In that same period, five intelligence agencies have been created — not to mention the paradigm-shifting technological developments, particularly in space and cyberspace that have fundamentally changed and exponentially expanded technical intelligence collection. The intelligence community's budget, at over $70 billion, is 18,421 times larger than that of the House Permanent Select Committee on Intelligence budget of $3.8 million. The inability of intelligence oversight committees to keep pace with the sprawling growth of intelligence agencies, personnel, and contractors is cause for concern, given the committees' role as the last line of defense.
In addition to problems of capacity and resources, the environment for intelligence activities is dramatically more public and more partisan than when the committees were first formed. Congressional staff lack the necessary tools and support to face the chaotic environment created by the enormous scrutiny of the tweet-driven media and partisan political groups on serious matters such as the Russia investigation. For example, despite the swirl of press inquiries about this probe, neither House nor Senate intelligence committees maintain any dedicated staff for media relations. Moreover, the challenge of conducting such high-profile investigations while protecting classified information and privileged discussions can erode the integrity of the oversight. The stumbling of the House intelligence committee's Russia inquiry as headed by its chairman, Devin Nunes, serves as a case in point.
In fact, investigations pose their own unique challenge to intelligence oversight. While investigations are typically viewed as special, occasional events, in practice, they have  become an ongoing feature of intelligence oversight – a shift that staffing should reflect. In the past ten years, intelligence committees have conducted multi-year, detailed investigations of pre-Iraq War intelligence, the CIA's use of enhanced interrogation techniques, the 2012 Benghazi attacks, and Russia's election interference.
The time needed to complete a thorough oversight investigation does not comport with ravenous expectations of the political and media environment. Intelligence committees have faced considerable pressure to accelerate these politically sensitive reviews to keep up with the fast-paced news cycle. Such press interest has gone hand-in-hand with frequent leaks of intelligence secrets through actors ranging from Edward Snowden to the Shadow Brokers. Without dedicated investigative staff, each major leak that requires investigation diverts attention from normal oversight activities.
Another challenge is the cross-jurisdictional nature of many sensitive intelligence activities. Military intelligence operations, electronic surveillance programs, embassy management of covert action programs, and cybersecurity all cross into multiple committee jurisdictions. Moreover, the jurisdictions of House and Senate intelligence committees are not aligned. Gaps and redundancies in committee jurisdictions can create opportunities for the executive branch to evade oversight or venue-shop and can cause confusion and inefficiencies for overseers. Take, for instance, overseas collection of imagery intelligence: The Armed Services Committees must make determinations about resources for airborne intelligence, surveillance, and reconnaissance platforms without any knowledge of how the intelligence community's satellite programs might duplicate airborne collection. This breeds inefficiency and waste. While, on the House and Senate Appropriations Committees, a single subcommittee maintains oversight of both defense and intelligence enterprises, the subcommittee staffs are too small to effectively bridge this oversight gap.
Finally, oversight committees have always occupied the dual role of overseers of the intelligence community and explainers of its activities to the broader public. In recent months, the committees have been called upon like never before to serve as interpreters and even arbiters of attacks against the intelligence community from the president's Twitter account and, sometimes, from the media. However, this education function is of enduring importance. In the last two decades, there have been frequent controversies over intelligence activities, budgets, and authorities, but the public has had few tools with which to make sense of these debates. The dangers of a wide gap between intelligence activities and public information was demonstrated by the reaction to Snowden's leaks: Public opposition forced the termination of collection activities that the government had viewed as essential to counterterrorism efforts and that Congress had lawfully authorized and carefully (but secretly) scrutinized. The episode shows that the intelligence community can no longer continue to operate strictly in the shadows.
Opportunity in the Light
How can the intelligence committees improve their oversight capabilities in an age where government secrecy has become increasingly fluid and, in some cases, an active target for attack? I propose several concrete measures.
First, intelligence oversight committees should pay much more attention to programmatic and organizational concerns, particularly through ongoing hearings. By its nature, real oversight lacks glamor, especially when almost no one knows what you are doing. Intelligence committee members get little political or constituent credit for delving into, say, the finer details of compartmented space programs or the way the CIA organizes itself bureaucratically.
Yet, the most mundane aspects of intelligence work – how agencies are organized, how personnel are recruited and developed, how programs are administered and executed, and how resources are budgeted and allocated – are the most important for effective oversight. Based on my own experience and conversations with oversight staff, however, the committees rarely conduct hearings dedicated to oversight of these issues beyond routine budget hearings, and few committee members invest in familiarizing themselves with their details. It is worth remembering that the 9/11 Commission overwhelmingly impugned bureaucratic issues – stovepiped communications, divided management, poor prioritization – not tradecraft, as the leading culprits for that intelligence failure. Avoiding such problems in the future requires careful, sustained oversight of the intelligence community's organizational structures, processes, and incentives.
Just as importantly, the committees should hold more hearings specifically dedicated to bureaucratic oversight, as opposed to specific threats or operations. A good place to start would be a sustained examination of the state of intelligence community integration after the reorganization brought by the Intelligence Reform and Terrorism Prevention Act of 2004. To my knowledge, this reform has received negligible attention from intelligence committees in the 14 years since its passage, despite the enduring importance of cross-agency collaboration and communication.
Second, as the House and Senate Russia investigations have painfully demonstrated, authorizing committees should maintain professional, nonpartisan investigative staff. Although the staff members handling high-profile investigations are highly competent, this work often comes on top of their daily support roles for their members and traditional oversight portfolios. Effective investigations require special expertise and rigorous attention. The committees should rebuild their bipartisan investigations teams and be resourced to do so with permanent, professional, nonpartisan investigative staffs who have the expertise to support future investigations.
Third, the intelligence committees must reshape their role as educators of the public. One way this can be done is by scheduling regular unclassified hearings that focus on the organization, personnel, diversity, and long-term resourcing needs of the intelligence community. House overseers have embraced public hearings far more than their Senate counterparts, but their open hearings have tended to focus on security threats rather than structural issues. Public hearings focused on the latter would do much to help the public understand the enduring national security importance of a robust, apolitical cadre of intelligence community personnel. In addition to public hearings, oversight committees should consider providing public notice of the general topics and, if appropriate, witnesses for their classified hearings, after consulting with the intelligence community on possible counterintelligence risks.
Fourth, the committees must create mechanisms to address cross-jurisdictional concerns in collaboration with other national security committees, the Armed Services and Judiciary Committees in particular. In my previous position, I witnessed regular competition and occasional suspicion among these committees on certain sensitive classified programs. Each panel has compelling reasons to think access should be expanded or limited. Shared defense and intelligence issues include oversight of special operations and the intelligence used to support them, targeted counterterrorism strikes, and military intelligence operations. Meanwhile, both the intelligence and judiciary committees are invested in electronic surveillance and other issues involving intelligence support to law enforcement.
I'm not arguing for eliminating jurisdictional lines, but committees must figure out how to collaborate. They can conduct more joint oversight hearings, work with the executive branch to create stronger cross-committee access for certain members and staff, or even consider cross-committee task forces for sustained oversight challenges. Some progress was made on the access front in the Obama administration, but more needs to be done to create predictable and agreed-upon bipartisan, cross-committee oversight tools.
Fifth, the committees must address staffing challenges. More staff, including professional investigative staff, is certainly part of the answer. Though Congress is often averse to spending money on itself, it cannot expect the oversight committees to fulfill their responsibilities by keeping staffing levels flat while the intelligence community has doubled its size. But in addition, as others have suggested, the House Permanent Select Committee on Intelligence should follow its Senate counterpart's lead, enabling members to have cleared staff reporting directly to them and assigned to support their committee activities. These "designees" ensure that committee members have staff working to directly address their individual concerns and priorities as is the case with every other congressional committee. Intelligence oversight committees, which deal with increasingly sophisticated technical matters, would also benefit from the reestablishment of an independent technical support office, as proposed in Part Iof this series.
Finally, Congress should negotiate or, if need be, legislate standard procedures for member and staff access to sensitive materials. Lawmakers should establish standard procedures based on the following principles. First, information should be shared on a need-to-know basis according to the responsibilities assigned each committee. Second, "Gang of Eight" notifications should be reserved for exceptional circumstances for the utmost sensitivity to national security. Third, at least for committees and the Gang of Eight, staff access should parallel member access. Fourth, for staff of oversight committees, the committees themselves should set access rules, rather than being subjected to arbitrary executive branch caps.
Conclusion
The last two decades have provided no shortage of cautionary tales about the risks of insufficient intelligence oversight. The 9/11 Commission found that "dysfunctional" oversight was a key contributor to the failure to prevent the 9/11 terror attacks. Intelligence committees failed to help Congress parse a distorted picture of Iraq's weapons of mass destruction programs, leading to a decade-long war costing thousands of American lives and hundreds of billions of dollars. In some cases, the executive branch deliberately stymied congressional oversight of the CIA's torture program. And Snowden's illegal disclosure of a vast trove of information about electronic surveillance not only damaged ongoing intelligence operations, but also convinced many citizens that they had been misled about the scope and intent of these efforts. As the shadows recede, it's obvious that challenges for effective intelligence oversight will only grow.
In Skyfall, when secretive intelligence operations are wrested from the shadows, people die. For once, real life is actually like the movies: Misguided intelligence operations, sloppy safeguarding of classified information, and bad policies put the lives of thousands of dedicated intelligence professionals at risk. Robust congressional oversight is the last line of defense against such outcomes. It is fitting, therefore, that later in the movie, Mallory, chairman of the parliament's Intelligence and Security Committee, saves M from an assassin's bullet. Despite institutional tensions and personal frustrations, legislative branch oversight remains the great shield of our democracy, and we must guard it vigilantly.
Tommy Ross is a senior associate at the Center for Strategic and International Studies.  He served as Deputy Assistant Secretary of Defense for Security Cooperation at the Pentagon and was the senior defense and intelligence adviser to Senate Majority Leader Harry Reid. He has also held other senior positions in the House and Senate.
Image: Wikimedia Commons
Saved Stories – None
Saved Stories – None: Latino Rebels | From Russian Spies to Labor Discrimination: Trial Begins Against Federal Prosecutor's Office in Puerto Rico
SAN JUAN — Room 510 of the Federal Court in Old San Juan was crowded with almost 100 citizens on Monday, May 14, at 9am. They were fulfilling their jury duty obligation.
Yet this is not any trial. It is a case of damages over retaliation in the workplace, the facts of which include FBI investigations, Russian spies and an alleged hostile work environment by the Acting U.S. Attorney in Puerto Rico, Rosa Emilia Rodríguez-Vélez.
The plaintiff, Francisco Reyes-Caparrós, says that while serving as an intelligence specialist in the Office of the Federal Prosecutor in Puerto Rico, he was a victim of retaliation from 2012 to 2015 by his superiors, including Rodríguez-Vélez, who is the federal official of highest rank in Puerto Rico. Reyes-Caparrós, 38, who is now a lawyer, alleges that the pattern of actions against him forced his resignation in 2015 after almost six years of working with the federal government. That same year, in September, he sued the Federal Prosecutor's Office. It has taken three years for the case to go to trial.
While the people waited for the jury selection to begin, the last bench in the room, on the left side, smelled of roses. After talking about Hurricane María, the inventory of sardine and sausage cans, the importance of always having a little stove and how someone learns to see in the dark, one lady asked another what many people were asking there: "How long will this take?"
Rosa Emilia Rodríguez Vélez (Photo by Juan Costa | Center for Investigative Journalism)
Shortly after noon, four women and four men were chosen as the jurors who would see the trial that began that same Monday afternoon. The judicial process is expected to last at least two weeks, as anticipated by Joseph Laplante, the judge in charge of the case, who comes from the district of New Hampshire.
From a coffee shop across the street from the federal building in Old San Juan, the interim chief prosecutor in Puerto Rico waited alone for her lawyers. During lunch, before the trial began and after almost two hours of waiting, Rodríguez-Vélez spoke briefly with her team of lawyers. She finished her meal and went to the fifth floor of the federal court. There, standing in the corridor, she waited for the trial to start.
Unlike in the morning, there was no longer any murmuring in Room 510, and only the judge, the lawyers of the parties, some court officials and a citizen who also happens to be a journalist, were present. Shortly before the entrance of the jury and the start of initial arguments, the lawyer defending the U.S. Attorney Office, Jason Weida, asked to address Laplante.
"Your Honor, we anticipate this will be a high profile case," Weida said. Laplante immediately asked, "You're not asking for a gag order?" The lawyer explained that he was not asking for a gag order, but that the parties and lawyers refrained from making statements to the press during the course of the trial. After clarifying that he would not be issuing a gag order, the judge said although he does not prohibit comments to the press, he strongly discourage them.
The jury made its entrance at 2:45 p.m. and received the judge's initial instructions. Laplante emphasized that the objective is to determine if Reyes-Caparrós carried out actions protected by law and because of this he was subject to retaliation at work by his superiors.
The plaintiff's attorney, Bamily López, argued in her initial turn that Reyes-Caparrós' life "completely changed" at the end of 2012, after providing a bulletproof vest to Idalia Mestey-Borges, a former federal agent who was allegedly a target of threats at that time. The plaintiff alleges that his supervisors did not see this decision with good eyes, because Mestey-Borges —who testified on the first day of the trial— had a complaint against the prosecutors' office before the Equal Employment Opportunity Commission.
After this incident, Reyes-Caparrós suffered a pattern of reprisals that included stripping him of his management position, transfers of offices, investigations, scolding, surveillance, tasks destined to fail and his eventual resignation because of these working conditions, according to López. Two other witnesses in the case, Carmen Márquez and Nelson Pérez, also have similar complaints against the Federal Prosecutor's Office for hostile work environment.
"In this case, Rosa Emilia is not the head of the federal prosecutors; Rosa Emilia is the person in charge of this office," said the plaintiff's attorney, emphasizing that it is a claim of labor discrimination.
On the other hand, the attorneys for the Federal Prosecutors began their initial statement presenting Rosa Emilia Rodríguez-Vélez to the jury, shortly after she made her entrance to the courtroom and was the only other person sitting in the audience.
Reyes-Caparrós' defense did not object, neither did the Judge, so the jury met the Head of the Federal Prosecutors in Puerto Rico, while Rodríguez-Vélez stood looking at them from the audience. Once her attorney finished his initial statements, the federal official left the courtroom. She is, nevertheless, on the list of witnesses, so she is expected to testify at one point in the trial against her and her office.
Weida and the defense team affirm that the disciplinary actions taken by Reyes-Caparrós' superiors happened in response to an ongoing investigation that the FBI was conducting regarding the plaintiff. The reason? Reyes-Caparrós interest to travel to Russia as part of a cultural exchange program.
"This case is about bad judgment [on the part of the plaintiff] and a Russian spy," Weida argued, adding that Reyes-Caparrós could not exercise the intelligence functions he had until October 2013 due to the investigation carried out against him by the FBI.
That was when Reyes-Caparrós received an invitation to travel to Russia to participate in a cultural exchange program coordinated by Yury Zaytsev, an alleged Russian spy. Because of this, the FBI began an investigation into Reyes-Caparrós in October 2013, after which the pattern of retaliation claimed by the former employee began. According to the defense, this investigation was the reason for the decisions made by Reyes Caparrós' superiors, which the plaintiff identifies as reprisals.
Neither the FBI investigation —which culminated at the end of 2015, after Reyes-Caparrós' resignation— nor another investigation carried out by the Office of the Inspector General, recommended disciplinary actions against the plaintiff, nor did they find criminal conduct, the plaintiff's lawyer said.
In addition to the head of the federal prosecutor's office in Puerto Rico, expected to testify at the trial are: the former director of the FBI in Puerto Rico, Carlos Cases; María Domínguez, who worked under Rodríguez and currently works at the McConnell Valdés law firm; and well-known federal prosecutors on the island, Timothy Henwood and José Capó. Reyes-Caparrós' defense has 11 people on the list of confirmed witnesses, while Rosa Emilia Rodríguez-Vélez's lawyers have 16.
Already on the third day of the trial, only four witnesses had testified and Judge LaPlante warned the lawyers that the process was taking too long.
At the same time, there was also a story by El Vocero that named Rodríguez-Vélez as one of two candidates to formally occupy the position, and another story from the Wall Street Journal about the U.S. Department of Justice's alleged intention to replace Rodríguez-Vélez after almost 12 years in office on an interim basis.
The head of the Federal Prosecutor's Office in Puerto Rico was appointed to the post in 2007 by the judges of the U.S. District Court, but more than 10 years after her appointment and an extension of her term, Vélez-Rodríguez has never been confirmed by the U.S. Senate.
Saved Stories – None
Saved Stories – None: A peek into the lives of Puerto Rican Muslims and what Ramadan means post Hurricane Maria
For Juan, Ramadan is a balancing act. On the one hand is his religious faith and practice. On the other is his land, his culture, his home: Puerto Rico.
Although he weaves these two elements of his identity together in many ways, during Ramadan, the borderline between them becomes palpable. For the Puerto Rican Muslims like Juan, the holy month of fasting brings to the surface the tensions they feel in their daily life as minorities – and as Muslims among their Puerto Rican family and Puerto Ricans in the Muslim community.
That is even more true this year in the wake of Hurricane Maria, the storm that made landfall in the southeastern city of Yabucoa on Sept. 20, 2017, and devastated parts of Puerto Rico. Even today, many parts of the island are without essential services, such as consistent electricity and water or access to schools.
I met Juan in 2015, when I first traveled to Puerto Rico in an effort to better understand the Puerto Rican Muslim story as part of my broader research on Islam in Latin America and the Caribbean. What I have found, in talking to Muslims in Puerto Rico and in many U.S. cities, is a deep history and a rich narrative that expands the understanding of what it means to be Muslim on the one hand, and, on the other, Puerto Rican. This Ramadan, Muslims in Puerto Rico are using the strength of both these identities to deal with the havoc of Hurricane Maria.
The history of Muslims in Puerto Rico
Muslims first came to the island as part of the transatlantic colonial exchange between Spain and Portugal and the "New World." There is evidence that the first Muslims arrived with the explorers in the 16th century. Many "Moriscos," or Iberian Muslims, came to the Caribbean bypassing several Spanish laws that prohibited them from coming to the Americas and served as merchants and explorers. Some were taken as slaves.
Enslaved Muslims from West Africa also came to the island beginning in the 16th century. While exact numbers are not known, scholars believe they were significant. These Muslim slave communities did not thrive, or even survive, but Islam established itself across the Western Hemisphere. It became the region's "second monotheistic religion" thanks to Muslim slaves, former slaves and maroons – Africans who escaped slavery and founded independent settlements. These Muslims left their mark and contributed to the culture and history of the continents.
Due to conversion to Catholicism or the adoption of Afro-American religious traditions such as Candomblé or Santería the influence and presence of Islam in the Americas faded over time. There is no evidence of direct links between present-day Muslim communities and the enslaved Muslims who came before.
Today's Muslim communities largely comprise recent immigrants from Jordan, Palestine, Lebanon, Egypt and Syria, with some descendants of the late 19th- and 20th-century immigrants. Ethnically speaking, nearly two-thirds of Puerto Rico's Muslim population is made up of Palestinian immigrants, living in places like Caguas and San Juan, who came fleeing political turmoil or to pursue business interests.
Recent conversions
In recent years some Puerto Ricans have been reverting to the religion of their ancestors: Islam. In each of Puerto Rico's nine mosques, researchers have found an increasing number of recent local converts.There is no accurate measure, but anecdotal evidence suggests rising numbers.
How do they wrestle with their identity as both Muslim and Puerto Rican?
Straddled between a predominately Arab Muslim population on the one hand and their avowedly Puerto Rican families, neighbors and co-workers who imagine Islam as a religion foreign to Puerto Rico, converts to Islam struggle to marry the two identities they now claim. They are in search of a "Boricua Islamidad" – a unique Puerto Rican Muslim identity that resists complete assimilation to Arab cultural norms even as it re-imagines and expands what it means to be Puerto Rican and a Muslim.
When I first met Juan at an Eid al-Fitr celebration, the festival of breaking the Ramadan fast, at the San Juan Convention Center in 2015, the 40-something man said, "I came to Islam by asking questions: about the ills of society, the difficulties of life."
For Juan, Catholicism, the religion adopted by his ancestors when they converted, was too confusing. The doctrine of "tawhid" in Islam – the oneness of God – was, as he saw it, simpler than what he believed to be the complex theology of the Trinity. Furthermore, he felt that Islam called for a higher morality and sense of self-discipline. And so, he "reverted" – that is, returned to the faith of his birth and the heritage of his Iberian forebears in al-Andalus, in what is modern-day Spain.
But Juan, like many other converts, is also searching for a sense of authenticity in his new community. While Juan finds that his Muslim brothers and sisters appreciate him, he still feels marginalized because of his cultural background. He finds ways to express his "Boricuan" (a term for resident Puerto Ricans, derived from the island's indigenous name Borinquen) pride and his Muslim identity by sporting a "taqiyah," a short, rounded skull cap, decorated with the Puerto Rican flag.
Another Puerto Rican convert from Aguadilla, Abu Livia, lives in this tension as well. He told me during an interview, "Too often we hear people say you have to wear certain clothes, speak a certain language, look like an Arab, talk like an Arab, behave like an Arab."
Not just Juan and Abu Livia, as I found in my research, but many other Puerto Rican Muslims are looking toward Andalusia, or Moorish Spain, to search for their roots and define who they are in a Puerto Rican society that claims a mixed background of indigenous, African and European influences.
'Puerto Rico se levanta'
Puerto Rican Muslims not only look across the Atlantic. They also look within themselves and are finding ways of expressing their Muslim faith through the symbols and struggles of Puerto Rican culture, whether it be their flag, their family traditions, or in how they respond to the trials of Hurricane Maria.
Following up with Juan after a year of struggle in the wake of the storm, he said, "Puerto Ricans are proud, committed, strong, and 'pa'lante' (moving forward). And that includes Muslims." After the destruction of Hurricane Maria, the month of Ramadan, held special meaning for him. It held hope for "renewal."
"'Puerto Rico se levanta,'" he said, meaning Puerto Rico will rise, and "this Ramadan it will do so in the prayer, fasting, and charity of Muslims to help one another and their fellow Puerto Ricans prepare for a better future today and forever."
For Juan, this is just another way his Puerto Rican identity helps him be a better Muslim. As he said, "We will fast this month, but we already know what it means to be in want."
This incorporates elements of an earlier article published on June 23, 2017.
Saved Stories – None
Saved Stories – None: Remarks by President Trump and NATO Secretary General Stoltenberg Before Expanded Bilateral Meeting – Whitehouse.gov (press release)
Saved Stories – None
Saved Stories – None: Kushner Cos., Brookfield Near a Deal for Stake in 666 Fifth Ave. – Wall Street Journal
Saved Stories – None