M.N.: It appears to me, in my humble opinion, and rightly, wrongly, or under questions and therefore the subjects for the further investigations, that there is more there than meets the eye at the present moment, like the proverbial tip of the iceberg lurching on a distance. 
Investigate all of them, and in depth!
"Them", meaning the relevant current and past officials and workers of PR DOJ and the PR branch of the FBI. 
It seems to me, that Carlos Cases, who in his capacity of the PR FBI Director, worked with Rodríguez-Vélez as a team for many years, was very much a part and one of the "driving" (where?) forces behind everything that was going on in PR those years before 2015, when he was transferred to the FBI central services, and possibly, after. It is also possible that both of them carry their share of responsibility for the atmosphere, climate, and the culture of corruption and nepotism mixed with hypocritical, resentful, pervasive nationalism, which appear to have flourished especially flamboyantly, in their specific tropical fashion, during the Obama years (which are or should be the subject of political and social pathological studies by themselves).
I also have questions if Mr. Cases did engage in illegal and possibly undocumented "Cointelpro operations" against the American citizens. The general quality of these types of "operations" which according to my impressions, sometimes do approach the common village idiot level, in their conceptual sophistication and in their best samples, is no excuse for their modest anonymity. 
The public simply does not know much about the details, styles, complexities, and intricacies of their (these and other officials') work, actions, activities, personalities, and social ties. And we should. The FBI secrecy rules cannot and should not be used as an excuse to hide, cover, or protect this information when the "secrecy" is inappropriate. These tactics are self-serving and self-protective, and they are used to hide the deep problems, organizational dysfunction, and embarrassment. The public has the right to know, this information is of potential public value, just like any other public political information. In addition, the inefficient or heavily censored communications with the public deprive the Bureau of one of the major learning and corrective feedback avenues and possibly contribute to their ills. Thank you, Mr. Ortiz and "The Latino Rebels" for this article. 
This previously posted story also needs its follow-up: "the caller claimed it became clear that family members of Puerto Rican FBI agents and family members in the Puerto Rico U.S. Attorney's office were receiving payments based on these "kickbacks." He went on to tell me that the Puerto Rico's FBI office and U.S. Attorney will do nothing about the oil kickback scheme and the bond rating scheme because they were participating in it." 
The Puertorican Culebra of Corruption is indeed poisonous and dangerous. That is why I will say it again, and as loudly as I can: 
Investigate all of them, and in depth!
The fact that Ms. Rodríguez-Vélez was able to stay in her "interim position" for the last twelve years is curious in and by itself. 
It looks like the whole Island is in limbo, frozen and crucified on its identity, financial, political, and other issues and problems.
Michael Novakhov
10:32 AM 5/17/2018
_______________________________
Google Translated
Investigue a todos ellos, y en profundidad!
MN: Me parece, en mi humilde opinión, y con razón, sin razón, o bajo las preguntas y por lo tanto los temas para las investigaciones posteriores, que hay más de lo que se ve en este momento, como la proverbial punta del iceberg tambaleándose a cierta distancia.
Investigue a todos ellos, y en profundidad!
"Ellos", es decir, los funcionarios relevantes actuales y anteriores y los trabajadores de PR DOJ y del FBI.
Me parece que Carlos Cases, quien en su calidad de Director del PR-FBI, trabajó durante muchos años con Rodríguez-Vélez como equipo, fue una gran parte y una de las fuerzas "motrices" (¿dónde?) Detrás de todo eso estaba sucediendo en PR aquellos años antes de 2015, cuando fue transferido a los servicios centrales del FBI, y posiblemente, después. También es posible que ambos asuman su parte de responsabilidad por la atmósfera, el clima y la cultura de corrupción y nepotismo mezclados con un nacionalismo hipócrita, resentido y penetrante, que parece haber florecido especialmente extravagantemente, en su forma tropical específica, durante los años de Obama (que son o deberían ser objeto de estudios políticos y sociales patológicos por sí mismos).
También tengo preguntas si el Sr. Cases se involucró en "operaciones Cointelpro" ilegales y posiblemente indocumentadas contra los ciudadanos estadounidenses. La calidad general de este tipo de "operaciones" que, de acuerdo con mis impresiones, a veces se acercan al nivel idiota de la aldea común, en su sofisticación conceptual y en sus mejores muestras, no es excusa para su moderado anonimato.
El público simplemente no sabe mucho sobre los detalles, estilos, complejidades y complejidades de su trabajo (estos y otros funcionarios), acciones, actividades, personalidades y vínculos sociales. Y deberíamos. Las reglas de secreto del FBI no pueden ni deben usarse como excusa para ocultar, cubrir o proteger esta información cuando el "secreto" es inapropiado. Estas tácticas son autosuficientes y autoprotectoras, y se utilizan para ocultar los problemas profundos, la disfunción de la organización y la vergüenza. El público tiene derecho a saber que esta información tiene un valor público potencial, al igual que cualquier otra información política pública. Además, las comunicaciones ineficientes o fuertemente censuradas con el público privan a la Oficina de una de las principales vías de aprendizaje y retroalimentación correctiva y, posiblemente, contribuir a sus enfermedades.
Es por eso que lo diré nuevamente, y tan fuerte como pueda:
Investigue a todos ellos, y en profundidad!
Gracias, Sr. Ortiz y "The Latino Rebels" por este artículo.
El hecho de que la Sra. Rodríguez-Vélez haya podido permanecer en su "posición interina" durante los últimos doce años es un hecho curioso en sí mismo.
Parece que toda la isla se encuentra en un limbo, congelada y crucificada por sus problemas de identidad, financieros, políticos y de otro tipo.
Michael Novakhov
10:32 a.m. 17/05/2018
Links
5.17.18
Mike Nova's Shared NewsLinks
Demandan a Rosa Emilia en momentos que se habla de su reemplazo
---
La jefa de la fiscalía federal en la isla, la fiscal federal Rosa Emilia Rodríguez Vélez suele estar en el lado acusador de los procesos judiciales en el tribunal federal. En estos días, sin embargo, le tocará sentarse en el banquillo de los acusados, pues está incluida en una demanda por daños, represalias ilegales y discriminación sometida por un exagente de la fiscalía federal en Puerto Rico que dejó su puesto como especialista de inteligencia en el 2015.
El juicio para atender esta demanda comenzó esta semana, ante el juez Joseph Laplante.
Según los documentos de la corte, el exagente Francisco J. Reyes Caparrós alega en la demanda que sometió en el 2015 haber sido víctima de un patrón de hostilidad mientras trabajaba en la oficina local de la fiscalía federal, que incluyó entre otras cosas que se le impidiera hacer las funciones para las que había sido contratado, le desacreditaran, fuera objeto de una campaña infundada de que podía ser un espía ruso, implementaran acciones disciplinarias en su contra, le amenazaran con evaluaciones negativas, le aislaran de otros colegas, y eventualmente lo relevaran.
Reyes Caparrós, quien es un veterano con discapacidad parcial que luego se hizo abogado, agrega que el patrón de acoso comenzó luego que participara de actividades que están protegidas por ley. Cita en particular a la Ley de Protección de Informantes. Asegura que la hostilidad llegó a ser tal, que no le quedó otro remedio que renunciar, luego de un fallido intento de que lo reinstalaran en su puesto de especialista de inteligencia.
En su denuncia, Reyes Caparrós alega que tanto la fiscal Rodríguez Vélez como otros supervisores incurrieron en conductas humillantes luego que interviniera en favor de otros agentes considerados "locos" que se quejaban de los supervisores, para conseguirles chalecos antibalas. Posteriormente fue enviado a otras oficinas y se le impidió dar seminarios. Luego, alega el demandante, la fiscal Rodríguez Vélez habría sugerido que era un espía ruso.
La demanda de Reyes Caparrós contiene además serias denuncias de que la oficina local de la fiscalía federal usaba agentes para gestiones personales tales como arreglos para pagos de utilidades y arreglos para reparaciones de vehículos personales. Indica además que hubo manipulaciones de estadísticas, y que al reportarlas fue objeto de más represalias.
Por todos los daños y situaciones que alega haber sufrido, el demandante reclama un monto de $390,000 en compensación.
Se espera que el proceso continúe durante esta semana con la presentación de los testigos.
Rumores de remplazo
El juicio ocurre en momentos en que se especula que el Departamento de Justicia federal tiene intenciones de remplazar a Rodríguez Vélez como la persona al mando de la fiscalía federal en Puerto Rico.
Según el diario Wall Street Journal, el Departamento de Justicia federal está próximo a nominar candidatos a sustituir a Rodríguez Vélez, y la Casa Blanca apoya la movida de remplazarla. La fiscal lleva 12 años al mando, aunque nunca ha sido confirmada al puesto por el senado federal.
Según diversas fuentes, ya se manejan nombres para su remplazo, como el del abogado Juan Masini.
Aunque no se ha emitido una notificación oficial sobre el posible remplazo de Rodríguez Vélez, la comisionada residente en Washington, Jenniffer González salió en su defensa y envió incluso una notificación oficial al presidente Donald Trump abogando porque le permita continuar al frente de la fiscalía federal en Puerto Rico.
Asignan un FEI al exjuez Rafael Ramos Sáenz
---
El Panel sobre el Fiscal Especial Independiente (FEI) informó hoy que la entidad realizará una investigación contra el expresidente de la Comisión Estatal de Elecciones (CEE), Rafael Ramos Sáenz por el caso del chat de WhatsApp.
La presidenta del FEI, Nydia Cotto Vives, indicó que del informe que presentó el Departamento de Justicia surge que el exfuncionario "pudo haber incurrido en violaciones a varios artículos del Código Penal, del Código Electoral, así como de la Ley de Ética Gubernamental". 
Entretanto, la entidad determinó que "no surge prueba ni recomendación que requiera ulterior investigación" contra el exsecretario de la Gobernación, William Villafañe, por su participación en el chat.
Cotto Vives informó que el fiscal especial independiente a cargo de la investigación contra Ramos Sáenz será Ramón Mendoza Rosario y Iris Meléndez Vega fungirá como fiscal delegada.
Según un comunicado de prensa, el FEI también "acogió  la recomendación de Justicia para que se analice la prueba —en unión con la evidencia recopilada— a fin de determinar si Itza García Rodríguez, Waleska Claudio, Yoniel y Yesenia Díaz Román pudieron haber infringido la ley por su participación e interacción con el exjuez Sáenz"
Los fiscales asignados al caso tendrán 90 días para realizar la investigación sobre los hechos y posteriormente deberán presentar su informe ante el FEI.
El 2 de mayo la secretaria de Justicia, Wanda Vázquez, refirió al FEI su informe de la ivestigación e incluyó una recomendación para designar un fiscal especial a Ramos Sáenz, así como también a los otros funcionarios públicos que participaron en el chat mientras se confeccionaba el Plan para Puerto Rico que presentó el gobernador Ricardo Rosselló en su campaña eleccionaria.
En ese momento, la secretaria informó que los fiscales de Justicia examinaron 34,375 documentos y 108 participantes en los chats.
Vázquez añadió que "de la investigación se desprende que el exjuez Ramos Sáenz compartió información privilegiada relacionada a su puesto".
Tanto Ramos Sáenz como Villafañe, y los otros funcionarios implicados en el caso, renunciaron a sus puestos en el gobierno. 
Latino Rebels | From Russian Spies to Labor Discrimination: Trial Begins Against Federal Prosecutor's Office in Puerto Rico
3:01 PM 5/17/2018
Cobertura destacada
Diario Metro de Puerto Rico
_____________________________________
Center for Investigative Journalism
_________________________________
Quote:
"In addition to the head of the federal prosecutor's office in Puerto Rico,
expected to testify at the trial are: the former director of the FBI in Puerto Rico, Carlos Cases; María Domínguez, who worked under Rodríguez and
currently works at the McConnell Valdés law firm; and well-known federal prosecutors on the island, Timothy Henwood and José Capó. Reyes-Caparrós' defense has 11 people on the list of confirmed witnesses, while Rosa Emilia Rodríguez-Vélez's lawyers have 16." 
The top federal official in Puerto Rico, Rosa Emilia Rodríguez-Vélez is implicated in a trial over retaliation and hostile work environment against the Federal Prosecutor's Office that began …
Source: Latino Rebels | From Russian Spies to Labor Discrimination: Trial Begins Against Federal Prosecutor's Office in Puerto Rico 
Mike Nova's Shared NewsLinks
Latino Rebels | From Russian Spies to Labor Discrimination: Trial Begins Against Federal Prosecutor's Office in Puerto Rico
---
SAN JUAN — Room 510 of the Federal Court in Old San Juan was crowded with almost 100 citizens on Monday, May 14, at 9am. They were fulfilling their jury duty obligation.
Yet this is not any trial. It is a case of damages over retaliation in the workplace, the facts of which include FBI investigations, Russian spies and an alleged hostile work environment by the Acting U.S. Attorney in Puerto Rico, Rosa Emilia Rodríguez-Vélez.
The plaintiff, Francisco Reyes-Caparrós, says that while serving as an intelligence specialist in the Office of the Federal Prosecutor in Puerto Rico, he was a victim of retaliation from 2012 to 2015 by his superiors, including Rodríguez-Vélez, who is the federal official of highest rank in Puerto Rico. Reyes-Caparrós, 38, who is now a lawyer, alleges that the pattern of actions against him forced his resignation in 2015 after almost six years of working with the federal government. That same year, in September, he sued the Federal Prosecutor's Office. It has taken three years for the case to go to trial.
While the people waited for the jury selection to begin, the last bench in the room, on the left side, smelled of roses. After talking about Hurricane María, the inventory of sardine and sausage cans, the importance of always having a little stove and how someone learns to see in the dark, one lady asked another what many people were asking there: "How long will this take?"
Rosa Emilia Rodríguez Vélez (Photo by Juan Costa | Center for Investigative Journalism)
Shortly after noon, four women and four men were chosen as the jurors who would see the trial that began that same Monday afternoon. The judicial process is expected to last at least two weeks, as anticipated by Joseph Laplante, the judge in charge of the case, who comes from the district of New Hampshire.
From a coffee shop across the street from the federal building in Old San Juan, the interim chief prosecutor in Puerto Rico waited alone for her lawyers. During lunch, before the trial began and after almost two hours of waiting, Rodríguez-Vélez spoke briefly with her team of lawyers. She finished her meal and went to the fifth floor of the federal court. There, standing in the corridor, she waited for the trial to start.
Unlike in the morning, there was no longer any murmuring in Room 510, and only the judge, the lawyers of the parties, some court officials and a citizen who also happens to be a journalist, were present. Shortly before the entrance of the jury and the start of initial arguments, the lawyer defending the U.S. Attorney Office, Jason Weida, asked to address Laplante.
"Your Honor, we anticipate this will be a high profile case," Weida said. Laplante immediately asked, "You're not asking for a gag order?" The lawyer explained that he was not asking for a gag order, but that the parties and lawyers refrained from making statements to the press during the course of the trial. After clarifying that he would not be issuing a gag order, the judge said although he does not prohibit comments to the press, he strongly discourage them.
The jury made its entrance at 2:45 p.m. and received the judge's initial instructions. Laplante emphasized that the objective is to determine if Reyes-Caparrós carried out actions protected by law and because of this he was subject to retaliation at work by his superiors.
The plaintiff's attorney, Bamily López, argued in her initial turn that Reyes-Caparrós' life "completely changed" at the end of 2012, after providing a bulletproof vest to Idalia Mestey-Borges, a former federal agent who was allegedly a target of threats at that time. The plaintiff alleges that his supervisors did not see this decision with good eyes, because Mestey-Borges —who testified on the first day of the trial— had a complaint against the prosecutors' office before the Equal Employment Opportunity Commission.
After this incident, Reyes-Caparrós suffered a pattern of reprisals that included stripping him of his management position, transfers of offices, investigations, scolding, surveillance, tasks destined to fail and his eventual resignation because of these working conditions, according to López. Two other witnesses in the case, Carmen Márquez and Nelson Pérez, also have similar complaints against the Federal Prosecutor's Office for hostile work environment.
"In this case, Rosa Emilia is not the head of the federal prosecutors; Rosa Emilia is the person in charge of this office," said the plaintiff's attorney, emphasizing that it is a claim of labor discrimination.
On the other hand, the attorneys for the Federal Prosecutors began their initial statement presenting Rosa Emilia Rodríguez-Vélez to the jury, shortly after she made her entrance to the courtroom and was the only other person sitting in the audience.
Reyes-Caparrós' defense did not object, neither did the Judge, so the jury met the Head of the Federal Prosecutors in Puerto Rico, while Rodríguez-Vélez stood looking at them from the audience. Once her attorney finished his initial statements, the federal official left the courtroom. She is, nevertheless, on the list of witnesses, so she is expected to testify at one point in the trial against her and her office.
Weida and the defense team affirm that the disciplinary actions taken by Reyes-Caparrós' superiors happened in response to an ongoing investigation that the FBI was conducting regarding the plaintiff. The reason? Reyes-Caparrós interest to travel to Russia as part of a cultural exchange program.
"This case is about bad judgment [on the part of the plaintiff] and a Russian spy," Weida argued, adding that Reyes-Caparrós could not exercise the intelligence functions he had until October 2013 due to the investigation carried out against him by the FBI.
That was when Reyes-Caparrós received an invitation to travel to Russia to participate in a cultural exchange program coordinated by Yury Zaytsev, an alleged Russian spy. Because of this, the FBI began an investigation into Reyes-Caparrós in October 2013, after which the pattern of retaliation claimed by the former employee began. According to the defense, this investigation was the reason for the decisions made by Reyes Caparrós' superiors, which the plaintiff identifies as reprisals.
Neither the FBI investigation —which culminated at the end of 2015, after Reyes-Caparrós' resignation— nor another investigation carried out by the Office of the Inspector General, recommended disciplinary actions against the plaintiff, nor did they find criminal conduct, the plaintiff's lawyer said.
In addition to the head of the federal prosecutor's office in Puerto Rico, expected to testify at the trial are: the former director of the FBI in Puerto Rico, Carlos Cases; María Domínguez, who worked under Rodríguez and currently works at the McConnell Valdés law firm; and well-known federal prosecutors on the island, Timothy Henwood and José Capó. Reyes-Caparrós' defense has 11 people on the list of confirmed witnesses, while Rosa Emilia Rodríguez-Vélez's lawyers have 16.
Already on the third day of the trial, only four witnesses had testified and Judge LaPlante warned the lawyers that the process was taking too long.
At the same time, there was also a story by El Vocero that named Rodríguez-Vélez as one of two candidates to formally occupy the position, and another story from the Wall Street Journal about the U.S. Department of Justice's alleged intention to replace Rodríguez-Vélez after almost 12 years in office on an interim basis.
The head of the Federal Prosecutor's Office in Puerto Rico was appointed to the post in 2007 by the judges of the U.S. District Court, but more than 10 years after her appointment and an extension of her term, Vélez-Rodríguez has never been confirmed by the U.S. Senate.
Justice Department Seeks Ouster of Top Puerto Rico Prosecutor – Wall Street Journal
---
Justicia federal busca sustituir a Rosa Emilia Rodríguez
---
Lla secretaria del Departamento de Justicia, Wanda Vázquez y la jefa de fiscales federales, Rosa Emilia Rodríguez. (Juan R. Costa / NotiCel)
Lla secretaria del Departamento de Justicia, Wanda Vázquez y la jefa de fiscales federales, Rosa Emilia Rodríguez. (Juan R. Costa / NotiCel)
El Departamento de Justicia federal está buscando sustituir a la jefa de Fiscalía en Puerto Rico, Rosa Emilia Rodríguez Vélez, quien lleva casi 12 años al mando.
Según reseña el diario Wall Street Journal, el sucero o sucesora deberá pasar el cedazo del Senado de Estados Unidos, proceso que pudiera tomar semanas o meses. No solo el Departamento de Justicia busca el cambio, si no la Casa Blanca, aseguran fuentes del medio estadounidense.
Al parecer los esfuerzos por cambiar la dirección de Fiscalía federal en Puerto Rico crecieron junto a alegatos de esquemas de corrupción y fraude en contrataciones públicas. El propio Negociado de Investigaciones Federales (FBI por sus siglas en inglés) ve la corrupción gubernamental como un problema creciente en la isla, más aún con los millones que han entrado al fisco para la recuperación del país luego del embate del huracán María.
Una portavoz de Rodríguez Vélez apuntó que trabajan muy de cerca con el FBI, con el cual nunca han tenido desacuerdos. Sin embargo, ni el jefe del FBI en Puerto Rico, Douglas Leff, ni personal de Justicia federal quisieron hacer declaraciones oficiales al medio.
Por otro lado, la comsionada residente Jenniffer González, abogó en Casa Blanca por mantener a Rodríguez Vélez en su puesto "por la estabilidad del sistema".
Entre 2007 a 2016, se ejecutaron 364 sentencias por corrupción pública en Puerto Rico, quedando como el cuarto distrito de Estados Unidos con más convicciones de este tipo.
 Lea además: FBI anticipa arrestos en la isla por fondos federales post María
Típicamente, el presidente nomina a un candidato o candidata para dirigir la Fiscalía federal, y el Senado los confirma. Rodríguez Vélez fue nominada por George W. Bush en enero de 2007, pero nunca fue confirmada por el Senado aunque los jueces de los Tribunales de distrito la renominaron a términos de cuatro años, siendo el más reciente en 2015.
Fuentes aseguran que Rodríguez Vélez tiene cabilderos en Washington para mantener su jefatura, principalmente abogando por la continuidad de investigaciones en curso.
La funcionaria está citada para testificar en un juicio por represalia y discriminación de un antiguo subordinado, que comenzó el lunes, según documentos judiciales. El demandante, el exespecialista en inteligencia, Francisco Reyes Caparrós, presentó una demanda en 2015 alegando que Rodríguez Vélez y otros lo despojaron de sus obligaciones laborales normales después de quejarse de tener que hacer recados personales para sus superiores. Su oficina ha negado haber actuado mal y dijo que el demandante renunció después de varias reprimendas internas.
También puede interesarle: Jueces señalan que fiscalía federal usa evidencia falsa provista por policías 
Rosa Emilia Rodríguez-Vélez – Google Search
---
At a Crossroads, Part II: No More Shadows: The Future of Intelligence Oversight in Congress
---
Author's Note: The author wishes to thank Tressa Guenov for her immense and valuable substantive contributions to this project..
In the 2012 James Bond film Skyfall, M (Judi Dench) and Gareth Mallory (Ralph Fiennes) debate how to respond to a leak that has led to the assassination of several MI6 intelligence agents. They are torn between a desire to ensure that MI6, Britain's premier spy agency, remains a credible part of British democratic institutions and the need to avoid antiquation in the face of rapidly changing technology and spycraft. At one point, Mallory laments, "We can't keep working in the shadows. There are no more shadows!"
Mallory and M's conversation encapsulates the broader, real-life dilemma that the intelligence community and intelligence oversight face in the modern era. Today, carefully guarded covert operations, undercover identities, and secrets of spy tradecraft can be exposed in seconds. Intelligence agencies face unprecedented political accusations of bias from their commander-in-chief. The tide of politics crashes headlong against the buttoned-up traditions of analytical integrity and inviolable protection of sources and methods.
There are indeed fewer and fewer shadows in which to conduct, manage, and oversee traditional intelligence work. Nowhere in Congress has that fact been more acutely felt than on the House Permanent Select Committee on Intelligence and the Senate Select Committee on Intelligence, which oversee the organizations and activities of the U.S. intelligence community.
Over the years, congressional oversight of the intelligence community has wrestled with the balance between support and oversight, the extent of member and staff access to intelligence information, the challenge of transparency in a highly classified enterprise, and how to approach appropriating intelligence funding. The 9/11 Commission's 2003 Final Report described congressional intelligence oversight as "dysfunctional" – lacking "power, influence, and sustained capability." Committees in the House and Senate have different jurisdictions, different relationships with other national security committees, and different approaches to addressing intelligence community funding. Moreover, they do not have their own correlate appropriations subcomitttees the way the foreign affairs and defense committees do.
In part two of this series on national security oversight (read part one here), I argue that intelligence oversight is also at a crossroads. Existing challenges have been exacerbated significantly, but not exclusively, by the proclivities of the Trump administration, its openly adversarial relationship with the intelligence community, and congressional intelligence committees' high-profile investigation of Russia's interference in the 2016 presidential election. Intelligence oversight has also been challenged by the dizzying speed of modern media coupled with regular public leaks of massive amounts of digitized classified information, each of which increasingly intrudes on the shadows in which intelligence professionals are accustomed to operating.
Other factors – enormous growth of the intelligence enterprise since the 9/11 terrorist attacks, the technical complexity of many intelligence activities, and intelligence operations' prominent role in broader foreign policy – have left congressional intelligence oversight disadvantaged and struggling to keep up. But Congress must evolve along with intelligence, improving its capacity to confront these challenges, organizing itself for the mission, and developing new tools for new problems.
A Unique Oversight Role, Challenged
In many ways, the House Permanent Select Committee on Intelligence and the Senate Select Committee on Intelligence share the same duties as all other oversight committees in Congress. They must ensure that the 17 agencies of the intelligence community have the personnel and resources to do their jobs, are following the law, and are implementing policies in an appropriate and strategic manner. The committees hold hearings, write letters, conduct investigations, and pass legislation. But they diverge from other committees in one critical regard: Most of their oversight work is done in the shadows, in classified form and outside of public view.
The significance of this difference cannot be overstated. Other committees are also at the vanguard of oversight in their jurisdictions, but their work is buttressed much more robustly by public watchdog groups, lobbyists, think tanks, journalists, and even concerned private citizens. Although transparency on the other national security committees is not perfect, the policies they are considering are usually openly debated and dissected.
For the intelligence community, however, congressional oversight committees are the last line of defense. Beyond a small number of inspectors general and occasional reviews by the Government Accountability Office, there are no other entities with the access and mandate to check executive branch excess or error.
Most years, Congress passes a rather banal unclassified Intelligence Authorization Act, but the real meat of oversight legislation is contained in a classified annex to the bill. The annex is technically not law, but it is treated as such by the intelligence agencies who receive it, and they cannot discuss its details publicly. The vast majority of members of Congress are never exposed to the annex or to the intelligence community's workings more generally, so the burden falls on a small group of members and staffers to ask the right questions and sustain oversight initiatives.
Adding to the secrecy challenge, the already small intelligence committee staffs are divided and fractured: Only a subset of staff may have access to information on sensitive National Security Agency activities, while a different subset may be granted access to certain CIA information. This means that the congressional staff empowered to conduct oversight on any given issue often number in the single digits. And the defense appropriations subcommittees, which oversee the intelligence community's budget, do similar work with even smaller staffs than the authorizing committees.
Further, intelligence oversight committees must often negotiate – not always successfully – for access to vital intelligence with the very agencies they are charged with overseeing. Congress has three general levels of access to information at escalating levels of classification: the general membership, the intelligence oversight committees, and the "Gang of Eight" consisting of the top Republican and Democratic lawmakers in the House and Senate and on the two intelligence committees along with their corresponding staffs. Yet, the executive branch often makes unilateral decisions about which groups to share what with — sometimes information is given to only the Gang of Eight plus appropriators, for example, or to committee members but not staff. No clear rules guide these determinations, and key oversight staff are often excluded.
A third challenge is staff capacity. I can attest that the members and staff on the intelligence committees approach their unique oversight role with great rigor, seriousness, and patriotism. Quality bipartisan oversight on taxpayers' behalf goes on every day, though it rarely makes headlines. Yet the staff are snowed under by volume and complexity. Consider that intelligence committee staff must oversee and maintain requisite expertise on 17 separate agencies conducting intelligence collection and analysis through six major technical disciplines, while also maintaining specialized expertise to support oversight of research and acquisition programs and regional expertise to support oversight of intelligence strategies across high-priority countries and conflicts. As technological innovations in data analysis, artificial intelligence, cyber tools, and satellites grow ever more sophisticated, this complexity only increases.
According to the Congressional Research Service, intelligence committees have approximately the same number of staff now as they did in 1987. In that same period, five intelligence agencies have been created — not to mention the paradigm-shifting technological developments, particularly in space and cyberspace that have fundamentally changed and exponentially expanded technical intelligence collection. The intelligence community's budget, at over $70 billion, is 18,421 times larger than that of the House Permanent Select Committee on Intelligence budget of $3.8 million. The inability of intelligence oversight committees to keep pace with the sprawling growth of intelligence agencies, personnel, and contractors is cause for concern, given the committees' role as the last line of defense.
In addition to problems of capacity and resources, the environment for intelligence activities is dramatically more public and more partisan than when the committees were first formed. Congressional staff lack the necessary tools and support to face the chaotic environment created by the enormous scrutiny of the tweet-driven media and partisan political groups on serious matters such as the Russia investigation. For example, despite the swirl of press inquiries about this probe, neither House nor Senate intelligence committees maintain any dedicated staff for media relations. Moreover, the challenge of conducting such high-profile investigations while protecting classified information and privileged discussions can erode the integrity of the oversight. The stumbling of the House intelligence committee's Russia inquiry as headed by its chairman, Devin Nunes, serves as a case in point.
In fact, investigations pose their own unique challenge to intelligence oversight. While investigations are typically viewed as special, occasional events, in practice, they have  become an ongoing feature of intelligence oversight – a shift that staffing should reflect. In the past ten years, intelligence committees have conducted multi-year, detailed investigations of pre-Iraq War intelligence, the CIA's use of enhanced interrogation techniques, the 2012 Benghazi attacks, and Russia's election interference.
The time needed to complete a thorough oversight investigation does not comport with ravenous expectations of the political and media environment. Intelligence committees have faced considerable pressure to accelerate these politically sensitive reviews to keep up with the fast-paced news cycle. Such press interest has gone hand-in-hand with frequent leaks of intelligence secrets through actors ranging from Edward Snowden to the Shadow Brokers. Without dedicated investigative staff, each major leak that requires investigation diverts attention from normal oversight activities.
Another challenge is the cross-jurisdictional nature of many sensitive intelligence activities. Military intelligence operations, electronic surveillance programs, embassy management of covert action programs, and cybersecurity all cross into multiple committee jurisdictions. Moreover, the jurisdictions of House and Senate intelligence committees are not aligned. Gaps and redundancies in committee jurisdictions can create opportunities for the executive branch to evade oversight or venue-shop and can cause confusion and inefficiencies for overseers. Take, for instance, overseas collection of imagery intelligence: The Armed Services Committees must make determinations about resources for airborne intelligence, surveillance, and reconnaissance platforms without any knowledge of how the intelligence community's satellite programs might duplicate airborne collection. This breeds inefficiency and waste. While, on the House and Senate Appropriations Committees, a single subcommittee maintains oversight of both defense and intelligence enterprises, the subcommittee staffs are too small to effectively bridge this oversight gap.
Finally, oversight committees have always occupied the dual role of overseers of the intelligence community and explainers of its activities to the broader public. In recent months, the committees have been called upon like never before to serve as interpreters and even arbiters of attacks against the intelligence community from the president's Twitter account and, sometimes, from the media. However, this education function is of enduring importance. In the last two decades, there have been frequent controversies over intelligence activities, budgets, and authorities, but the public has had few tools with which to make sense of these debates. The dangers of a wide gap between intelligence activities and public information was demonstrated by the reaction to Snowden's leaks: Public opposition forced the termination of collection activities that the government had viewed as essential to counterterrorism efforts and that Congress had lawfully authorized and carefully (but secretly) scrutinized. The episode shows that the intelligence community can no longer continue to operate strictly in the shadows.
Opportunity in the Light
How can the intelligence committees improve their oversight capabilities in an age where government secrecy has become increasingly fluid and, in some cases, an active target for attack? I propose several concrete measures.
First, intelligence oversight committees should pay much more attention to programmatic and organizational concerns, particularly through ongoing hearings. By its nature, real oversight lacks glamor, especially when almost no one knows what you are doing. Intelligence committee members get little political or constituent credit for delving into, say, the finer details of compartmented space programs or the way the CIA organizes itself bureaucratically.
Yet, the most mundane aspects of intelligence work – how agencies are organized, how personnel are recruited and developed, how programs are administered and executed, and how resources are budgeted and allocated – are the most important for effective oversight. Based on my own experience and conversations with oversight staff, however, the committees rarely conduct hearings dedicated to oversight of these issues beyond routine budget hearings, and few committee members invest in familiarizing themselves with their details. It is worth remembering that the 9/11 Commission overwhelmingly impugned bureaucratic issues – stovepiped communications, divided management, poor prioritization – not tradecraft, as the leading culprits for that intelligence failure. Avoiding such problems in the future requires careful, sustained oversight of the intelligence community's organizational structures, processes, and incentives.
Just as importantly, the committees should hold more hearings specifically dedicated to bureaucratic oversight, as opposed to specific threats or operations. A good place to start would be a sustained examination of the state of intelligence community integration after the reorganization brought by the Intelligence Reform and Terrorism Prevention Act of 2004. To my knowledge, this reform has received negligible attention from intelligence committees in the 14 years since its passage, despite the enduring importance of cross-agency collaboration and communication.
Second, as the House and Senate Russia investigations have painfully demonstrated, authorizing committees should maintain professional, nonpartisan investigative staff. Although the staff members handling high-profile investigations are highly competent, this work often comes on top of their daily support roles for their members and traditional oversight portfolios. Effective investigations require special expertise and rigorous attention. The committees should rebuild their bipartisan investigations teams and be resourced to do so with permanent, professional, nonpartisan investigative staffs who have the expertise to support future investigations.
Third, the intelligence committees must reshape their role as educators of the public. One way this can be done is by scheduling regular unclassified hearings that focus on the organization, personnel, diversity, and long-term resourcing needs of the intelligence community. House overseers have embraced public hearings far more than their Senate counterparts, but their open hearings have tended to focus on security threats rather than structural issues. Public hearings focused on the latter would do much to help the public understand the enduring national security importance of a robust, apolitical cadre of intelligence community personnel. In addition to public hearings, oversight committees should consider providing public notice of the general topics and, if appropriate, witnesses for their classified hearings, after consulting with the intelligence community on possible counterintelligence risks.
Fourth, the committees must create mechanisms to address cross-jurisdictional concerns in collaboration with other national security committees, the Armed Services and Judiciary Committees in particular. In my previous position, I witnessed regular competition and occasional suspicion among these committees on certain sensitive classified programs. Each panel has compelling reasons to think access should be expanded or limited. Shared defense and intelligence issues include oversight of special operations and the intelligence used to support them, targeted counterterrorism strikes, and military intelligence operations. Meanwhile, both the intelligence and judiciary committees are invested in electronic surveillance and other issues involving intelligence support to law enforcement.
I'm not arguing for eliminating jurisdictional lines, but committees must figure out how to collaborate. They can conduct more joint oversight hearings, work with the executive branch to create stronger cross-committee access for certain members and staff, or even consider cross-committee task forces for sustained oversight challenges. Some progress was made on the access front in the Obama administration, but more needs to be done to create predictable and agreed-upon bipartisan, cross-committee oversight tools.
Fifth, the committees must address staffing challenges. More staff, including professional investigative staff, is certainly part of the answer. Though Congress is often averse to spending money on itself, it cannot expect the oversight committees to fulfill their responsibilities by keeping staffing levels flat while the intelligence community has doubled its size. But in addition, as others have suggested, the House Permanent Select Committee on Intelligence should follow its Senate counterpart's lead, enabling members to have cleared staff reporting directly to them and assigned to support their committee activities. These "designees" ensure that committee members have staff working to directly address their individual concerns and priorities as is the case with every other congressional committee. Intelligence oversight committees, which deal with increasingly sophisticated technical matters, would also benefit from the reestablishment of an independent technical support office, as proposed in Part Iof this series.
Finally, Congress should negotiate or, if need be, legislate standard procedures for member and staff access to sensitive materials. Lawmakers should establish standard procedures based on the following principles. First, information should be shared on a need-to-know basis according to the responsibilities assigned each committee. Second, "Gang of Eight" notifications should be reserved for exceptional circumstances for the utmost sensitivity to national security. Third, at least for committees and the Gang of Eight, staff access should parallel member access. Fourth, for staff of oversight committees, the committees themselves should set access rules, rather than being subjected to arbitrary executive branch caps.
Conclusion
The last two decades have provided no shortage of cautionary tales about the risks of insufficient intelligence oversight. The 9/11 Commission found that "dysfunctional" oversight was a key contributor to the failure to prevent the 9/11 terror attacks. Intelligence committees failed to help Congress parse a distorted picture of Iraq's weapons of mass destruction programs, leading to a decade-long war costing thousands of American lives and hundreds of billions of dollars. In some cases, the executive branch deliberately stymied congressional oversight of the CIA's torture program. And Snowden's illegal disclosure of a vast trove of information about electronic surveillance not only damaged ongoing intelligence operations, but also convinced many citizens that they had been misled about the scope and intent of these efforts. As the shadows recede, it's obvious that challenges for effective intelligence oversight will only grow.
In Skyfall, when secretive intelligence operations are wrested from the shadows, people die. For once, real life is actually like the movies: Misguided intelligence operations, sloppy safeguarding of classified information, and bad policies put the lives of thousands of dedicated intelligence professionals at risk. Robust congressional oversight is the last line of defense against such outcomes. It is fitting, therefore, that later in the movie, Mallory, chairman of the parliament's Intelligence and Security Committee, saves M from an assassin's bullet. Despite institutional tensions and personal frustrations, legislative branch oversight remains the great shield of our democracy, and we must guard it vigilantly.
Tommy Ross is a senior associate at the Center for Strategic and International Studies.  He served as Deputy Assistant Secretary of Defense for Security Cooperation at the Pentagon and was the senior defense and intelligence adviser to Senate Majority Leader Harry Reid. He has also held other senior positions in the House and Senate.
Image: Wikimedia Commons
Por una Cabeza – Carlos Gardel – YouTube
---
Por una Cabeza – Carlos Gardel
illegal immigration – Google Search
---
Immigration officials say they have launched more than 3,500 worksite … exploitation, illegal wages, child labor and other illegal practices.".
Washington Post
–
13 hours ago
Kelly riffed on his thoughts about illegal immigration for a bit and then put it flatly: "A big name of the game is deterrence." "Family separation …
illegal immigrants – Google Search
---
The Week Magazine
San Angelo LIVE!
–
9 hours ago
SAN ANGELO, TX — Goodfellow Air Force Base is one of three Texas military installations being considered for a program to house the …
Immigration officials say they have launched more than 3,500 worksite … exploitation, illegal wages, child labor and other illegal practices.".
Several U.S. military bases may soon house illegal immigrant children caught crossing the border, two government officials told the Associated …
kirstjen nielsen – Google Search
---
Homeland Security Secretary Kirstjen Nielsen denied Tuesday that she threatened last week to resign after receiving a reported tongue-lashing …
U.S. Homeland Security Secretary Kirstjen Nielsen told colleagues she was close to resigning after being criticized by President Donald Trump …
The Business Journals
–
May 14, 2018
Homeland Security Secretary Kirstjen Nielsen testifies before the Senate Intelligence Committee in Washington on March 21, 2018.
kirstjen nielsen – Google Search
---
Old Russian Waltzes – YouTube
---
Old Russian Waltzes
My top 10 favorite waltz – YouTube
---
My top 10 favorite waltz
Frank Sinatra's Mob Ties and Other Secrets from His FBI File
---
Frank Sinatra was many things: A crooner who could make bobby-soxers faint, an Academy Award-winning actor, the elder statesman of the Rat Pack. At the height of his career, it was rumored that "every woman wants to have him; every man wants to be him." But his fans and detractors weren't the only people who wanted a piece of Old Blue Eyes: So did the FBI.
The Federal Bureau of Investigation tracked Sinatra for over 40 years, amassing a dossier of thousand of pages about his movements, words, and friendships. The files, which were made public after Sinatra's death in 1998, cover Sinatra throughout his tempestuous career—and read like a thrilling account of a life he lead "his way."
Sinatra rose to fame during the 1940s, and soon attracted the attention of the FBI for claims that he'dpaid a doctor $40,000 to declare him medically unfit for World War II service. Though the FBI dismissed the allegations, calling his exemption for a punctured eardrum and psychological issues legitimate, rumors that he'd dodged the draft persisted throughout his lifetime and even hurt his career in the late 1940s.
His excuse for not serving may have been watertight, but Sinatra's ties to known Mafia members and a revolving cast of characters connected to the underworld weren't as squeaky clean. Sinatra's FBI file reads like a guide to the era's organized crime figures. Though Sinatra always denied he was connected to the mob, he did interact with famous Mafia figures like Chicago mob boss Sam Giancana, with whom he was close friends.
Sinatra supposedly introduced Giancana to John F. Kennedy's campaign in 1960 in an attempt to deliver union votes to the future president. According to Sinatra's daughter, Tina, he played a gig at Giancana's Chicago club to repay the favor. Sinatra also introduced Kennedy to Judith Campbell Exner, Giancana's girlfriend. During the years-long affair that followed, Exner allegedly acted as a liaison between Kennedy and Giancana, helping in a plot for the Mob to assassinate Fidel Castro. (It never did, but Exner later testified before a Senate committee investigating JFK's potential Mob ties.)
Sinatra had other mafioso friends, many of whom can be found in his FBI files, which contain headings like "associations with criminals and hoodlums" and "accusations of being a dope racketeer." There are accounts of gifts from Joseph and Charles Fischetti, brothers with the Chicago outfit who ran illegal gambling operations. There's a Godfather-style appearance at an Atlantic City club as a favor for attendees of the wedding of the daughter of Philadelphia mobster Angelo Bruno. There's even documentation of the Mob exerting pressure on Sinatra's behalf to release him from a 1951 contract.
FBI agents also watched Sinatra carouse with Detroit mobsters Anthony and Vito Giacalone. "It was like clockwork," retired FBI agent Sam Ruffino tells author Scott M. Burnstein. "A few times a year, we'd trail the Giacalones to the airport to pick up Sinatra. They'd spend the weekend together socializing before and after his shows….Almost every night, they'd shut the place down. And he didn't make any apologies for it. Those were his friends. The fact that they were known hoodlums and murderers didn't matter to him. He didn't care, he was going to hang around with who he wanted to hang around with."
Sinatra flaunted his friendships with people connected to organized crime, and took plenty of public photographs with known mobsters. His gangster friends shared his passions—gambling, women, money—and they often met in casinos and nightclubs. Sinatra, however, offered to snitch on some of the criminals he hung around: In 1950, he sent an associate to J. Edgar Hoover to offer Sinatra's services as an informant, perhaps in an attempt to protect himself from swirling rumors that he was involved with the Mob. The FBI declined. One of Hoover's aides wrote "We want nothing to do with him" on the report of the meeting.
Sinatra was never prosecuted for criminal behavior in connection to his many Mob ties. He was never brought before the House Un-American Activities Commission, either—but the FBI had him in its sights for what they considered to be suspicious activity with possible ties to Communism. The FBI file is filled with accounts of Sinatra's supposedly suspicious activities, from his support of anti-racist initiatives to his defense of people accused of being Communists. In addition to appearing on behalf of many liberal causes, Sinatra was one of the founding members of the Committee for the First Amendment, a group that supported the so-called Hollywood Ten, screenwriters and directors who were blacklisted after refusing to divulge whether they were members of the Communist Party.
"Sinatra's FBI dossier reveals a dismaying situation," writes historian Gerald Meyer. "At no time does it contain anything that even hints at an activity disallowed by the Bill of Rights." Meyer, who documented Sinatra's support of progressive causes and his public confrontation of things like racism and the McCarthy-era Red Scare, sees the FBI files as evidence of a government that perceived Sinatra as a threat.
The FBI didn't always focus on the singer himself: Since Sinatra was such a high-profile star, he was regularly targeted by people who wanted to extort or blackmail him. In 1963, those seemingly random attacks became all too personal when three men kidnapped Sinatra's son, Frank Sinatra, Jr. The FBI told Sinatra to wait for a ransom demand, then pay it so that the bureau could track down the money and the kidnappers. Frank Sinatra, Jr. was freed when the kidnappers became cagey about their crime, and the FBI soon caught the abductors. All three were convicted.
Sinatra knew the government was tracking his activities—in 1979 and 1980, he requested and received his FBI file through the Freedom of Information Act. His FBI file never ended up getting him in trouble, but it reflects the power and influence of the charismatic singer. Though it's full of references to his shady dealings and thuggish friends, it also shows him speaking out against racism and on behalf of democracy.
Even Sinatra's professional triumphs were enough to get him reported to the FBI: The file begins not with an account of his Mob ties, but with a letter that complains about the "shrill whistling sound" produced by Sinatra's fans. "How easy it would be for certain-minded manufacturers to create another Hitler here in America through the influence of mass-hysteria!" wrote the anonymous informer. "They intend to get a Hitler in by first planting in the minds of the people that men like Frank Sinatra are O.K."
Sinatra, it seemed, could attract attention of conspiracy theorists and bobby-soxers with the same crooning voice—and through his career, FBI agents listened as intently as his closest fans.
Si*Se- Mariposa (en Havana) – YouTube
---
Si*Se- Mariposa (en Havana)
El Ejecutivo no presentará presupuesto con las exigencias de la Junta
---
El Ejecutivo no enviará un presupuesto recomendado enmendado a la Junta de Supervisión Fiscal (JSF) con las exigencias que pidió el ente a cargo de las finanzas de la isla, indicó esta noche el secretario de Asuntos Públicos de La Fortaleza, Ramón RosarioCortés.
"No se va a estar presentando un presupuesto con los cambios que ellos solicitaron evidentemente porque refleja parte del tranque en aras de esperar que esos diálogos se den para ver si llegamos a un consenso salvaguardando la política pública que han esbozado los presidentes (legislativos) y el gobernador (Ricardo Rosselló)", dijo concluida la reunión con el presidente de la JSF, José Carrión.
El cónclave duró casi una hora y tanto Rosario Cortés como los presidentes legislativos Carlos "Johnny" Méndez y Thomas Rivera Schatz la calificaron como muy positiva.
"Existe un buen ánimo para lograr entendimientos y no seguir con esta etapa de distensión que existe entre la Junta y el gobierno electo¨, afirmó Méndez.
El gobernador se reunió con Carrión y los líderes legislativos para discutir el tranque en cuanto al presupuesto recomendado, particularmente por la negativa del gobierno a dar paso a la reducción en las pensiones, la eliminación del bono de Navidad y una baja en las licencias de enfermedad y vacaciones.
¨(Carrión) se mostró abierto en escuchar esta propuesta y consultarlo con los demás miembros (de la Junta)", destacó Méndez.
Por su parte, el presidente del Senado indicó que le solicitó a Carrión evidencia e información que sustente la postura de la JSF que impulsa estas medidas de austeridad.
"eso es justo. No hay un solo aspecto del presupuesto o de los planes fiscales que el gobernador y el equipo económico no tengan información que sostenga y que valide esa posición. Estamos pidiendo lo mismo de parte de la Junta hacia el gobierno de Puerto Rico", declaró.
Reconocieron que aún no hay un acuerdo con la JSF.
Pasadas las 6:30 p.m. Carrión llegó a La Fortaleza y se disponía a dirigirse a la oficina del primer ejecutivo, pero la reunión se efectuaría en los pabellones de la secretaría de la Gobernación.
Carrión no contestó ninguna pregunta de la prensa a su llegada y fue recibido por el secretario de Asuntos Públicos de La Fortaleza. A su salida tampoco contestó preguntas.
El gobernador se dirigió a los pabellones de la secretaría de la Gobernación donde se produjo la reunión..
A su llegada a La Fortaleza el presidente del Senado dijo "el gobernador me convocó a mí y al presidente de la Cámara -no sé si él llegó ya-  que nos quería ver".
Desconocía que Carrión estaría en la reunión.
"Si es para reunirnos con él, con mucho gusto. Yo no tengo problemas en conversar con ellos. Ellos conocen mis posturas y no las voy a cambiar", aseveró.
Los líderes legislativos así como el gobernador han reiterado su postura en contra de la nueva reforma laboral y de la reducción en las pensiones. De hecho, el presupuesto recomendado sometido a la JSF no incluyó ninguna de estas medidas de austeridad.
La JSF rechazó el documento y dio al Ejecutivo hasta mañana para enmendarlo a tono con sus exigencias. La directora ejecutiva de la JSF, Natalie Jaresko, había dicho que si no se corregían las deficiencias, el gobierno se exponía a que el ente a cargo de las finanzas de la isla acuda a los tribunales y termine aprobando el presupuesto que deseen.
Ayer mismo el secretario de Asuntos Públicos de La Fortaleza, dijo que ir a los tribunales no era la alternativa y que el Ejecutivo estaba abierto al diálogo.
"Vamos a ver a qué entendido puede llegarse que sea razonable", dijo Rivera Schatz.
Esta es la segunda reunión que sostienen Carrión y los líderes de la rama Ejecutiva y Legislativa. La primera fue el año pasado en el oficina del presidente del Senado.
Modigliani nude – Google Search
---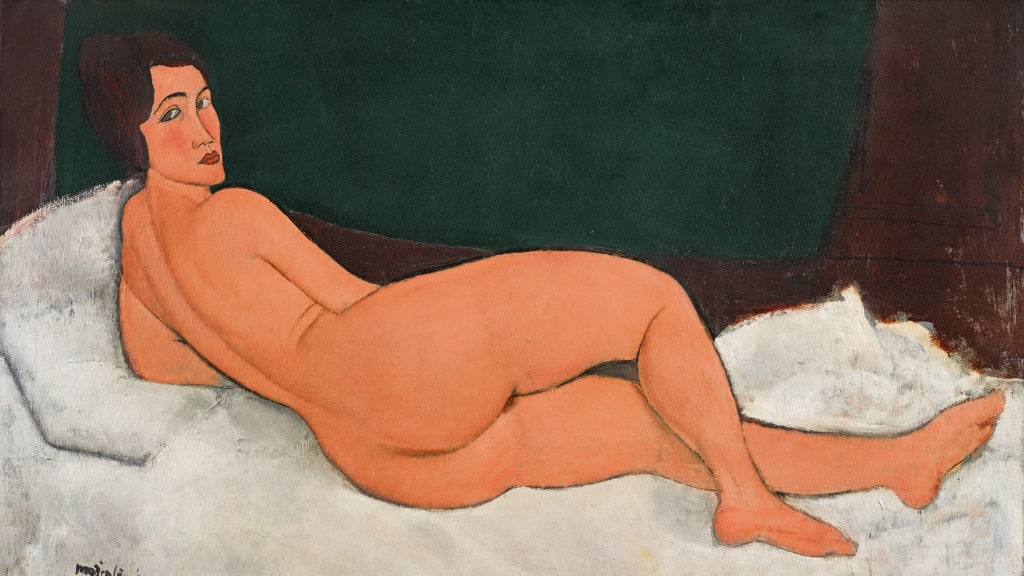 Cesaria Evora Live D'amor 2004 (Complete Concert) – YouTube
---
Cesaria Evora Live D'amor 2004 (Complete Concert)
Marijuana Growers Diversify with Hemp and CBD
---
---
A marijuana surplus in Oregon has driven pot prices to record lows, and some nervous growers are pivoting to another type of cannabis. Pot farmers hope to cash in on cannabidiol oil, a non-psychoactive extract derived from hemp. (May 14)
Subscribe for more Breaking News: http://smarturl.it/AssociatedPress
Get updates and more Breaking News here: http://smarturl.it/APBreakingNews
The Associated Press is the essential global news network, delivering fast, unbiased news from every corner of the world to all media platforms and formats.
AP's commitment to independent, comprehensive journalism has deep roots. Founded in 1846, AP has covered all the major news events of the past 165 years, providing high-quality, informed reporting of everything from wars and elections to championship games and royal weddings. AP is the largest and most trusted source of independent news and information.
Today, AP employs the latest technology to collect and distribute content – we have daily uploads covering the latest and breaking news in the world of politics, sport and entertainment. Join us in a conversation about world events, the newsgathering process or whatever aspect of the news universe you find interesting or important. Subscribe: http://smarturl.it/AssociatedPress
http://www.ap.org/
https://plus.google.com/+AP/
https://www.facebook.com/APNews
https://twitter.com/AP
CESARIA EVORA Sodade .wmv – YouTube
---
CESARIA EVORA Sodade .wmv
French Latino – Parle Plus Bas – YouTube
---
French Latino – Parle Plus Bas
Opa-Tsupa JaZz MaNoUcHe – YouTube
---
Opa-Tsupa JaZz MaNoUcHe
Sergei Skripal Was Retired, but Still in the Spy Game. Is That Why He Was Poisoned?