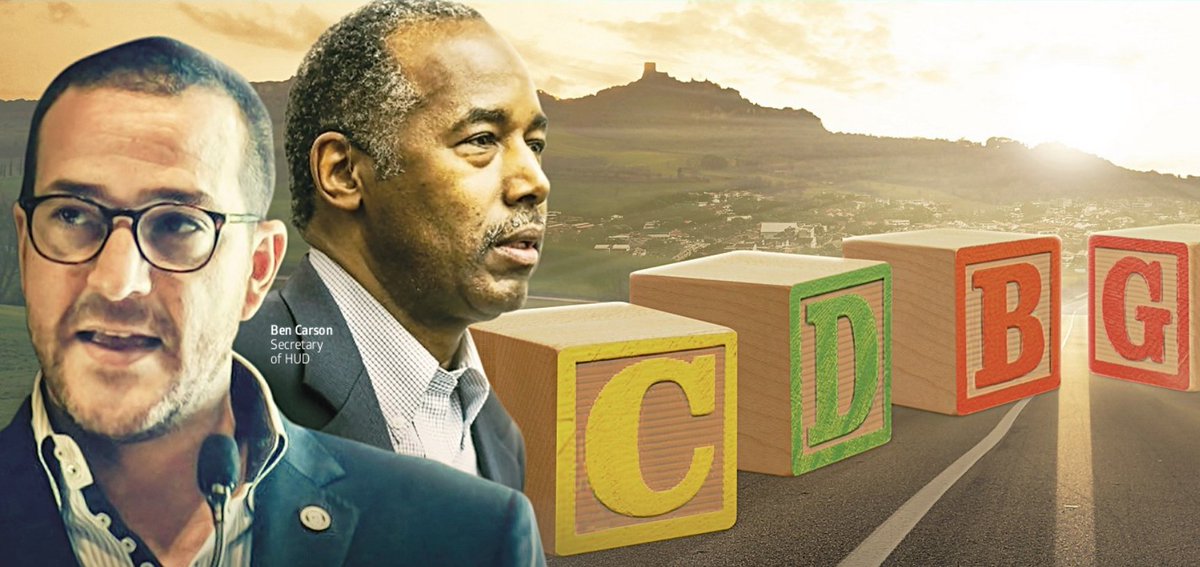 Federal grants will take long to help Puerto Rico's recovery
Editor's note: This story first appeared Thursday, in the April 19-25, 2018, issue of Caribbean Business.
It will take "many months" for Puerto Rico's $1.5 billion disaster recovery (DR) grant awarded in February and $18.5 billion in grants announced April 10 to repair hurricane-damaged homes, businesses and the power grid to enter the local economy.
The $1.5 billion grant awarded by the U.S. Department of Housing & Urban Development (HUD) in February is expected to filter into the local economy during the last quarter of 2018. Last week, the local Housing Department turned over to HUD a management plan spelling out how the agency would control the funds to prevent abuse, duplication and fraud, said Dennis González, deputy secretary of the Puerto Rico Housing Department. On May 9, the local agency must turn in an action plan providing the specifics on how it will use these funds. The plan must receive public input before HUD certifies it in June. After that, the process begins to disburse the money into the local economy.
Regarding the $18.5 billion in grants, which were assigned through the Community Development Block Grant (CDBG) program, HUD spokesman Brian Sullivan told Caribbean Business that two Federal Register notices are to be issued to provide guidelines on how the money should be spent. One notice is to spell out how $10.1 billion from these funds must be used to address remaining unmet needs created from 2017's major disasters, including hurricanes Irma and Maria. The second notice will address the use of the remaining $8.29 billion to support mitigation activities among CDBG-DR grantees. Both documents spell out deadlines for local planning officials to submit DR plans of action and other documentation to disburse the funds.
"The notices sort of spell out the number of activities that will be covered. So, part of the money is used to recover from previous storms and the other part is to help make places stronger for future events," he said.
Money for unmet needs, however, generally support DR activities such as home rebuilding, business assistance, economic revitalization and infrastructure repair.
Funds for mitigation activities may include home buyouts, raising homes, moving communities and rebuilding a resilient electric grid, he said.
Hurricane Maria hit Puerto Rico Sept. 20 and caused more than $100 billion in damages. It destroyed about 70,000 homes and damaged another 300,000.
"These funds are crucial present our vision for the new, more resilient Puerto Rico that we want to construct for our future generations," said Gov. Ricard Rosselló in a statement following HUD's April 10 announcement. The $18.5 billion was included in the Bipartisan Budget Act of 2018, which was signed into law Feb. 9. Of that money, $2 billion will be set aside for making the island's electric grid more resilient.
On the other hand, the $1.5 billion grant was part of a bill signed into law Sept. 8 by President Trump that provided a total of $7.4 billion in CDBG-DR funds.
González acknowledged that by the time the money goes into the economy, Puerto Rico will be in the middle of the 2018 hurricane season, which runs June 1 to Nov. 30, but assured the island is ready for a major storm. He said the funds are the last resort after other money, such as from the Federal Emergency Management Agency and private insurance, is used up.
HUD's Sullivan said that after a major storm like Maria, "people need the money last week, and I get it, but we have to have a planning process" because the funds are for a long-term recovery process. "This money is the last bit of federal money. It is not the second nor the third. It is the last money for unmet needs. It is for the months and years to come," Sullivan said.
How will Puerto Rico spend the $1.5 billion, according to its plan? According to HUD, about $1.2 billion of the fund must be spent on recovery, restoration of infrastructure and housing, and economic revitalization in the areas most impacted and distressed, including Adjuntas, Aguada, Aguadilla, Aguas Buenas, Aibonito, Añasco, Arecibo, Arroyo, Barceloneta, Barranquitas, Bayamón, Caguas, Camuy, Canóvanas, Carolina, Cataño, Cayey, Ciales, Cidra, Coamo, Comerío, Corozal, Dorado, Fajardo, Guayama, Guaynabo, Gurabo, Hatillo, Humacao, Isabela, Juana Díaz, Juncos, Lares, Las Piedras, Loíza, Manatí, Maunabo, Mayagüez, Moca, Morovis, Naguabo, Naranjito, Orocovis, Patillas, Ponce, Río Grande, Salinas, San Juan, San Lorenzo, San Sebastián, Santa Isabel, Toa Alta, Toa Baja, Trujillo Alto, Utuado, Vega Alta, Vega Baja, Villalba, Yabucoa, and Yauco.
González said the action plan for the $1.5 billion was prepared using input from mayors and nonprofit groups, as well as from numerous public hearings. He said once the action plan is made public in May, the agency is required to receive more public input before HUD approves the final plan in June.
By August, the first bids to hire companies for contracts will be sent out.
Concerns among builders
Stephen Spears, president of the Associated General Contractors Puerto Rico Chapter, says the funds were encouraging news, and the fact the local Housing Department was working with HUD to collect information and disburse funds will ensure local contractors will have a fair chance to obtain grants to perform work.
–Read the rest of this article in Caribbean Business' epaper here.
Links  | globalsecuritynews.org | fbinewsreview.org | trumpinvestigations.org | worldnewsandtimes.org| world-web-news.com | wwtimes.com | russia-news.org | Posts on G+ | News in Photos | VIDEO NEWS | Audio and Video Mix | The Brooklyn News | The Brooklyn Bridge | Puerto Rico News | News and Times 
Saved Stories – None
HUD grant paves way for Puerto Rico recovery As contractors jockey for position to rebuild post-disaster, proposals are trickling out to transform island's housing market https://go.cb.pr/2qSOUjS pic.twitter.com/Xu7CE0QzeH
HUD grant paves way for Puerto Rico recovery As contractors jockey for position to rebuild post-disaster, proposals are trickling out to transform island's housing market https://go.cb.pr/2qSOUjS pic.twitter.com/Xu7CE0QzeH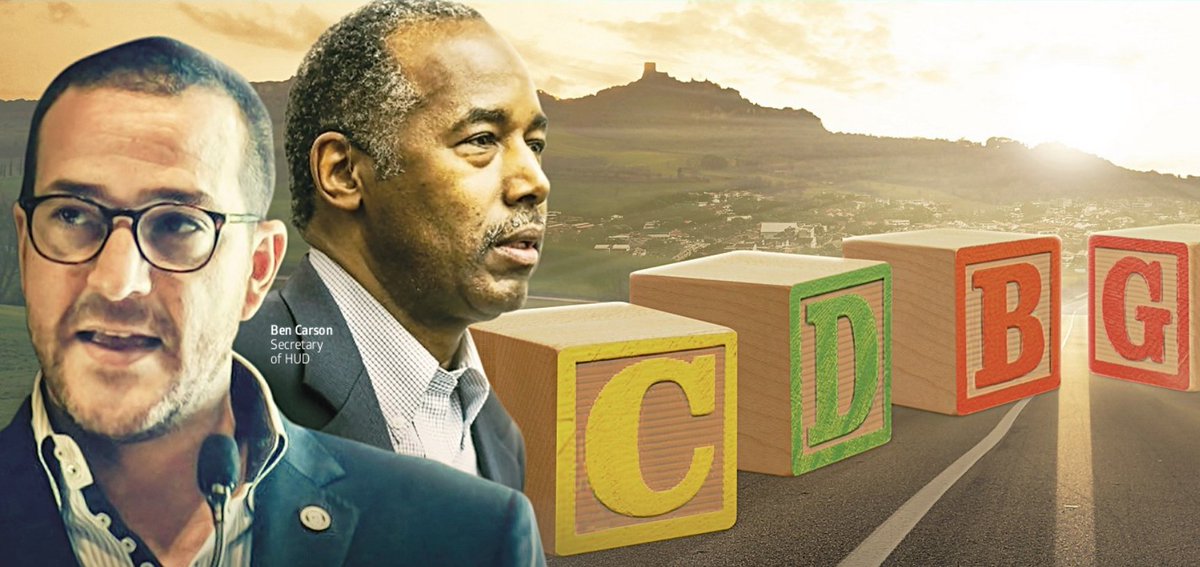 [Details] Fiscal board certifies plans for Puerto Rico Transportation Dept., gov't bank and university Certification of Cooperatives Supervision & Insurance Corp. plan postponed; Matosantos abstains on HTA, UPR https://go.cb.pr/2HgOlat pic.twitter.com/UaiTVC2XMO
[Details] Fiscal board certifies plans for Puerto Rico Transportation Dept., gov't bank and university Certification of Cooperatives Supervision & Insurance Corp. plan postponed; Matosantos abstains on HTA, UPR https://go.cb.pr/2HgOlat  pic.twitter.com/UaiTVC2XMO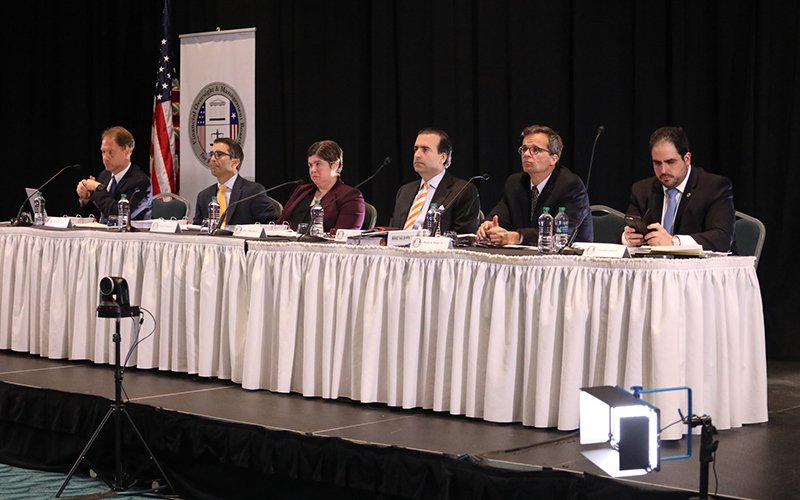 Solar and other Renewable Energy in Puerto Rico – Google News: Controversial Contractor Was Behind Island-Wide Blackout, as Puerto Rico Debates Full Privatization – The Intercept
 Solar and other Renewable Energy in Puerto Rico – Google News
Inside Puerto Rico's Plan to Influence the Midterm Elections – Politico
The Oversight Board's Latest Fiscal Plan for Puerto Rico is Still Too Optimistic – Council on Foreign Relations (blog)
San Juan Mayor Carmen Yulín Cruz On Conditions In Puerto Rico: 'It's A Little Better, But It's Still Hell' – WBEZ
Congressional Democrats Reject Fiscal Plan

Democrat leaders on Puerto Rico issues in the U.S. House of Representatives late yesterday rejected the fiscal plan for the Government of Puerto Rico adopted by the Puerto Rico Oversight, Management, and Economic Stability Act (PROMESA) Financial Oversight and Management Board.

Representatives Nydia Velazquez and Jose Serrano of New York echoed Board Member Ana Matosantos in observing that the plan "would ask the people of Puerto Rico to sacrifice" too much "without having a real certainty that there will be growth."

They added, however, "In addition, there are no guarantees that these funds do not eventually flow to the bondholders."

They also channeled a point made by Governor Ricardo Rossello Nevares' representative on the PROMESA Board, Christian Sobrino that, "This plan only will aggravate even more the rapid migration of the residents of Puerto Rico" to the States.

The lead Democrat on the House committee that handles territory matters, Raul Grijalva (AZ), made similar statements.

Grijalva, Velazquez, and Serrano were critical in obtaining the votes in the House that passed PROMESA in 2016.

A spokesperson for the Chairman of the Natural Resources Committee, Rob Bishop, a principal author of PROMESA, only said that the Utah Republican would "review the fiscal plans" and will determine "the best steps to take."

Earlier, however, the Committee staff member said that the Board should "sue and really challenge to see how far they can push PROMESA's powers" if leaders of the elected portion of Puerto Rico's government refuse to implement the plan measures to which they object.

Gov. Rossello (New Progressive Party/NPP) reiterated that his administration – and the Legislative Assembly – would not comply with those measures. He emphasized his argument that the Board could set the fiscal parameters for elected officials but not dictate details within the parameters or policies for the territory that could only have an indirect effect on the economy and, ultimately, government revenues.

Puerto Rico Senate President Thomas Rivera Schatz (/NPP) spoke for all leaders who have spoken out in saying that, "If the board believes that it has the power to approve laws over and above the elected government . . . we'll see how they implement the policy."

Board Chairman Jose Carrion had one answer late last night: "I do not want anyone to be imprisoned," but "We are going to defend the plan . . . until the ultimate consequences." The vice-speaker of the Puerto Rico House of Representatives earlier had said that he and other legislators would even refuse to follow a court order regarding measures they oppose that require changes in law.

Board Executive Director Natalie Jaresko had another answer, "We would have to sit down with the economists to determine what to do to return to growth" if elected officials refuse to follow aspects of the plan.

Rossello's predecessor as governor, Alejandro Garcia Padilla (Popular Democratic Party/PDP), who sought the enactment of PROMESA specifically recognizing the Board's power to dictate policy, offered to join his successor in resisting Board commands. PDP legislators were even more militant.

Among those expressing concern about the plan's impact on the judiciary were Puerto Rico Supreme Court Chief Justice Maite Oronoz Rodriguez, a Garcia Padilla appointee, and Associate Justice Luis Estrella Martinez, who was named by an NPP governor.

The post Congressional Democrats Reject Fiscal Plan appeared first on Puerto Rico Report.
Truth in numbers: Puerto Rico officials, advocates clash over accurate stats – 41 NBC News
Motorola Solutions wins AU$261m public safety radio upgrade contract – ZDNet
5 important stories that have nothing to do with the Comey memos – PBS NewsHour
Conference will help police hone cybercrime-fighting skills – Jacksonville Journal-Courier
Conference will help police hone cybercrime-fighting skills

Jacksonville Journal-Courier

NORWOOD, Mass. (AP) — 

Police

 work is increasingly requiring ever more sophisticated levels of technological and computer savvy to track down cybercriminals. On Monday, Democratic Attorney General Maura Healey is kicking off the seventh Annual National 

…
Trump's false claims to Comey about Moscow stay could aid Mueller
After Late Vote Switch, Senate Panel Approves Pompeo for Secretary of State
Power restored for most of Puerto Rico after huge blackout

Electricity has been restored to more than 80 percent of customers affected by an outage that plunged the entire island of Puerto Rico into darkness after an excavator struck a transmission line, officials said Thursday. The Puerto Rican Electric Power Authority said more than 1.1 million of its clients got their power back after Wednesday's blackout, which came almost seven months after Hurricane Maria struck.
Board approves austerity plans for Puerto Rico amid protests

SAN JUAN, Puerto Rico – A majority of federal control board members approved new austerity measures for Puerto Rico on Thursday, saying they would help revitalize the economy and create more jobs amid the U.S. territory's 11-year recession, while the island's governor fired off a flurry of tweets promising to defy them. The measures contained within several fiscal plans that will serve as the island's economic blueprint for the next five years include a 10 Other measures include the closure of prisons, consolidation of dozens of state agencies and significant reductions in government subsidies to Puerto Rico's 78 municipalities and its largest public university.
a Fema program has sheltered thousands of Puerto Ricans since…

Activists rally April 19 at New York City Hall in support of Puerto Rican families displaced by Hurricane Maria. Scores of calls poured in last week.
New York power experts headed to Puerto Rico following blackout
Following another wave of island-wide outages in Puerto Rico, Governor Andrew Cuomo says he's sending members of the New York Power Authority to help.
Ten experts will head to the island in June to rebuild and improve the faltering power grid.
The parts of the island that do have power accidentally plunged into darkness again this week as crews tried to remove a fallen tower.
Spectrum News was on location in south central Puerto Rico just days before the massive outage.
Crews spotted heavy equipment and some "Cobra" vehicles in the area where an excavator reportedly toppled over some lines, causing the outage.
Cuomo says the real problem is that federal disaster assistance in Puerto Rico has been inadequate since day one.
"I know what this country can do when it wants to help in disaster assistance and recovery. I can tell you we are not doing what we have done in the past. This effort is not of the same magnitude and commitment of what this country has done in the past," Cuomo said.
Governor Cuomo will also head back to Puerto Rico to assess the damage on April 29.
Cuomo said that CUNY and SUNY students will have a chance to do volunteer work on the island for college credit.
Puerto Rico board approves fiscal plan as governor vows defiance – Reuters
New York power experts headed to Puerto Rico following blackout – NY1
Puerto Rico board approves fiscal plan as governor vows defiance – Nasdaq
Gov. Scott: Florida has 'no control' over FEMA housing aid for Puerto Rico evacuees – Orlando Sentinel
Puerto Rico Board, Governor Clash Over Finances – NPR
Comey: Mueller investigation would be 'very hard to kill' – Yahoo News
Comey: Mueller investigation would be 'very hard to kill'

Yahoo News

Former 

FBI

 Deputy Director Andrew McCabe sent emails to then-Director James Comey alerting him he planned to push back against negative news coverage related to his oversight of probes into former Secretary of State Hillary Clinton, a lawyer for McCabe 

…
Puerto Rico Board Backs Fiscal Plan Amid Clash With Governor – Bloomberg
Governor's opposition to Puerto Rico fiscal plan could end up in court – Bond Buyer
–
AD SPACE AVAILABLE
Links  | globalsecuritynews.org | fbinewsreview.org | trumpinvestigations.org | worldnewsandtimes.org| world-web-news.com | wwtimes.com | russia-news.org | Posts on G+ | News in Photos | VIDEO NEWS | Audio and Video Mix | The Brooklyn News | The Brooklyn Bridge | Puerto Rico News | News and Times