1. My News Blogs – 2 from mikenova
1. My News Blogs – 2 from mikenova (6 sites)
Mike Nova's Shared NewsLinks: Puerto Rico a growing hub for cocaine, heroin shipments to the US – Washington Examiner
---
Mike Nova's Shared NewsLinks
Saved Stories – None: Puerto Rico a growing hub for cocaine, heroin shipments to the US – Washington Examiner
Saved Stories – None
Mike Nova's Shared NewsLinks: yola vessels – Google Search
---
Mike Nova's Shared NewsLinks
Mike Nova's Shared NewsLinks: yola vessels – Google Search
---
Mike Nova's Shared NewsLinks
Mike Nova's Shared NewsLinks: yola vessels – Google Search
---
Mike Nova's Shared NewsLinks
Mike Nova's Shared NewsLinks: yola vessels – Google Search
---
Mike Nova's Shared NewsLinks
mikenov on Twitter: Puerto Rico a growing hub for cocaine, heroin shipments to the US washingtonexaminer.com/news/puerto-ri
mikenov on Twitter
Mike Nova's Shared NewsLinks: Puerto Rico a growing hub for cocaine, heroin shipments to the US
---
Puerto Rico has become a hotbed for drug traffickers attempting to smuggle cocaine and heroin from South America to the East Coast of the U.S.
U.S. Customs and Border Protection officers seized 65,890 pounds of narcotics in and around Puerto Rico from drug cartels and smugglers in fiscal year 2017 than any previous year on record, according to federal data.
Jeffrey Quinones, public affairs officer for CBP's Puerto Rico and U.S. Virgin Islands outposts, said the eastern Caribbean has served as a trafficking pit stop for decades, but the recent uptick indicates cartels are using the 100-mile-wide island to circumnavigate the southwest border.
"Drug trafficking organizations have always sought to use the Caribbean as a route to smuggle both narcotics and migrants. The logistics to do so are intrinsically more complicated than traversing the southwest border," Quinones told the Washington Examiner. "Nonetheless, we have seen cyclical increases in the quantity of narcotics brought to these islands and a diversity of means to conceal and enter the product."
CBP and Border Patrol sectors on the northern and southern borders report sizable drug seizures on a daily basis. A large bust in the continental U.S. can vary between $100,000 to $1 million worth of narcotics and is typically large amounts of marijuana.
Seizures are rare in Puerto Rico, but the majority of these incidents involve a high-ticket item: cocaine.
Two large busts in Puerto Rico in February yielded more than 460 pounds of cocaine worth nearly $7 million. Other one-time cocaine seizures last year included amounts worth $17 million, $16 million, $48 million, and $19 million.
The nearly 66,000 pounds of drugs discovered in and around Puerto Rico last year was about 40 percent higher than the previous year's 47,541 pounds. That number has continually risen since CBP's 2003 inception when DHS was created.
In 2013, the agency documented nearly 32,000 pounds of narcotics, but last year's growth indicates transnational criminal organizations are pushing harder than ever to get their goods to the U.S.
In January 2015, the Obama White House issued the Caribbean Border Counternarcotics Strategy, which stated the flow of drugs through the Caribbean had more than doubled since 2011. The report stated trafficking is a "highly fluid enterprise which generally follows the path of least resistance" and said the increasing focus on the southwest border was pushing some drug smugglers to find alternative routes.
"Enhanced enforcement efforts along the Central America/Mexico corridor and on the U.S. Southwest border as well as the ongoing violence between rival TCOs [transnational criminal organizations] in Mexico may be contributing to the shift to more efficient, presumably less troublesome Caribbean routes," the report said.
Traffickers used to use small aircrafts to "airdrop" shipments into the island in the 1980s and 1990s, but now rely on go-fast boats, fishing vessels, luxury yachts, cruise ships, and containerized cargo. The majority of drugs CBP seized on the island last year was from go-fast boats, known locally as "yola" vessels. Many maritime smugglers depart Venezuela with the goal of getting product to the southern coast of Puerto Rico.
The smuggling did not stop even after the island was rocked by Hurricanes Irma and Maria last summer. Quinones said traffickers "tried harder" at a time when law enforcement and first responders were focused for months on response and recovery efforts.
Fighting the drug cartels has been further complicated by Puerto Rico's massive debt crisis. The U.S. territory is in the midst of restructuring its $70 billion in debt through the courts following a failure to strike a deal with creditors. The bankruptcy-like process is the biggest public debt restructuring process any U.S. entity has gone through.
The Operation Stonegarden grant program has allowed federal and local law enforcement to fund overtime and equipment as officers continue their fight, but one missing component to winning this battle is the lack of public awareness in the states.
"Puerto Rico has been a very active area in regards to drug trafficking, [but] unfortunately is covered sporadically," CBP spokesman Carlos Diaz wrote in an email.
Quinones agreed. "We have a problem just like any other jurisdiction in the states. It's just that we don't get the attention from media in terms of what's going on in the states."
Mike Nova's Shared NewsLinks
mikenov on Twitter: Barbara Bush está grave y no recibirá más tratamiento @PrimeraHora fw.to/kua2adg
Barbara Bush está grave y no recibirá más tratamiento @PrimeraHora fw.to/kua2adg
---
mikenov on Twitter
Mike Nova's Shared NewsLinks: Barbara Bush is serious and will not receive further treatment
---
By Associated Press 04/15/2018 | 02: 51 pm
Former First Lady Barbara Bush is in serious condition and will not be given any further medical attention, a family spokesman said Sunday.
"After a series of recent hospitalizations, and after consulting with her family and her doctors, Mrs. Bush, now 92 years old, has decided not to receive more medical attention and instead will focus on being as comfortable as possible" spokesman Jim McGrath said in a statement.
She did not give more details, but it is known that she suffers from Graves' disease, a thyroid disorder.
"It will come as no surprise to anyone who knows her that Barbara Bush has been a rock even facing her illnesses, without worrying about herself and relying on her faith, caring for others," McGrath said.
She added: "She is currently surrounded by the family she adores, and appreciates the messages of solidarity and prayers she is receiving."
Mike Nova's Shared NewsLinks
Mike Nova's Shared NewsLinks: Fascinating Rhythm – Great Hits Of The 1920s (Past Perfect) [Full Album] – YouTube
---
Fascinating Rhythm – Great Hits Of The 1920s (Past Perfect) [Full Album]
Mike Nova's Shared NewsLinks
Saved Stories – None: Alan Dershowitz: We need a new law to protect lawyer-client communications

The raid on President Trumps lawyer dramatically demonstrates the need for new legislation to assure that no FBI agents or U.S. attorneys ever get to read privileged communications between a lawyer and a client, a doctor and patient, a priest and penitent, or a husband and wife.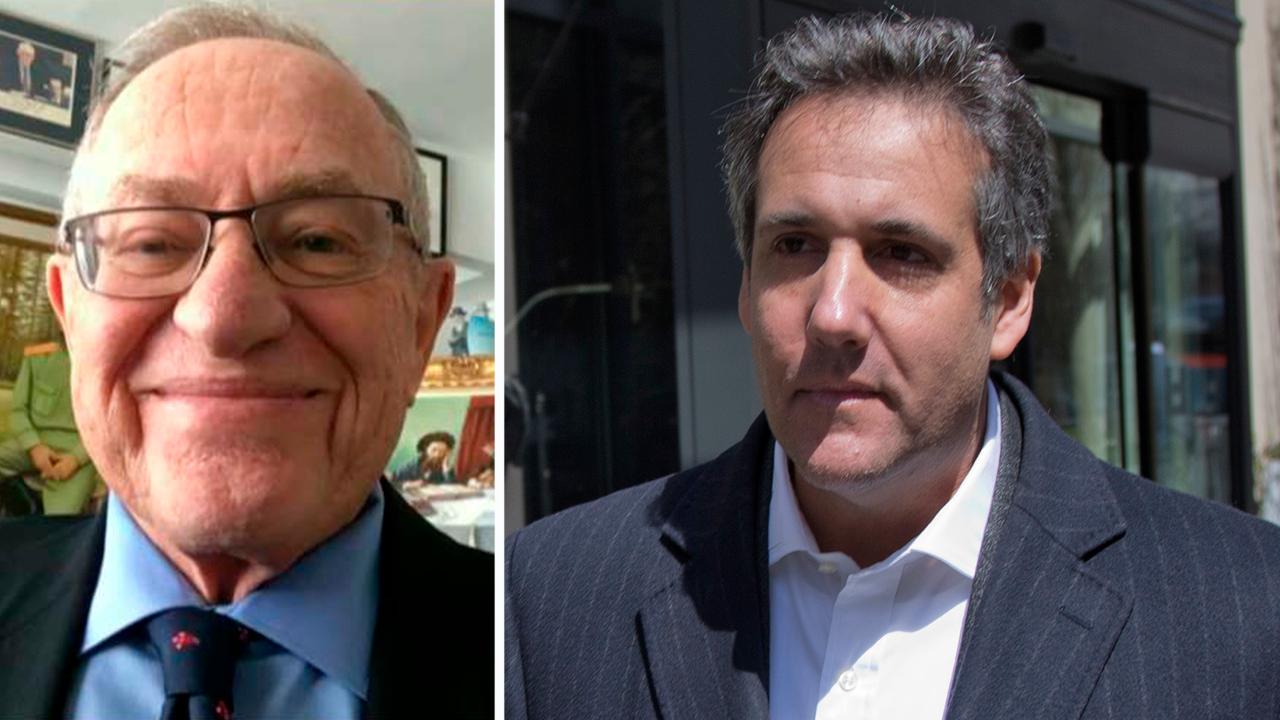 Saved Stories – None
Saved Stories – None: Distinguished persons of the week: Preserving the rule of law
Saved Stories – None
Mike Nova's Shared NewsLinks: April 13, 2018
---
April 13, 2018
A look at the best news photos from around the world.
Show more
Mike Nova's Shared NewsLinks
Saved Stories – None: Steve Hilton: Will Comey be held accountable for his behavior? Law enforcement cannot be above the law

The serious question, and one that goes to the heart of our confidence in law enforcement in this country, is whether James Comey is guilty of federal crimes.