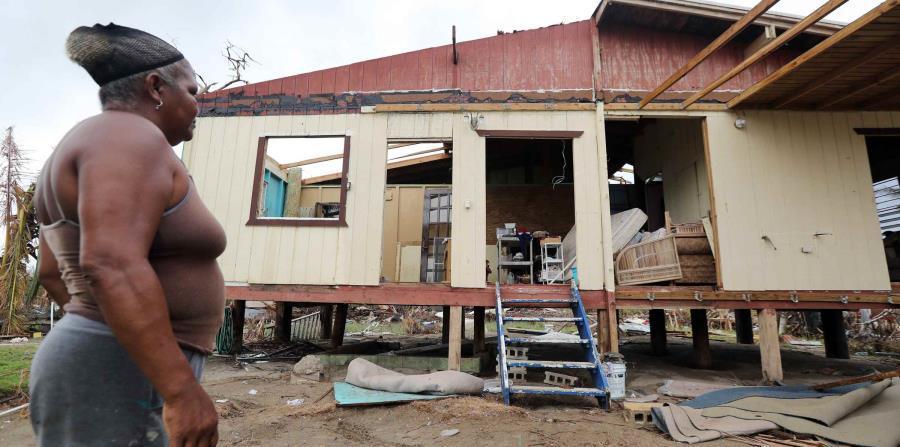 Mike Nova's Shared NewsLinks
A great opportunity for transparency
---
Approximately seven months after Hurricane Maria passed , a significant allocation of federal housing funds finally materializes, the second most affected by the cyclone after the electric power system.
With the allocation of $ 18,500 million, the federal funds approved for Puerto Rico total approximately $ 31,791 million, according to calculations reported by this newspaper.
Once the problem of access to money has been solved, it will be necessary to wait for these funds to benefit those who really need help, for which it is essential that the government uses them with transparency and accountability to the last cent.
With these federal funds, the blue awnings that cover thousands of ceilings caused by the fury of the winds and water brought by Maria should begin to disappear, and the homes that were mostly uninhabitable should be rebuilt. Much of the total corresponds to people with limited economic resources who did not have money to alleviate the disaster and who, in many cases, did not receive assistance from the Federal Emergency Management Administration (FEMA).
But, in addition, the government would have to take advantage of this situation to refocus its public policies so that they begin to repopulate the urban centers that have been left uninhabited in favor of buildings in suburban areas, whose electrification is generally more expensive.
We must think about these alternatives in the face of the fragility of the electric power system – which manifests itself periodically with more or less widespread blackouts. The problem goes so far that, according to the Electric Power Authority , a tree was the cause of a major breakdown on a main line that left large sectors of the metropolitan area without power.
The allocation of $ 18.5 billion from the Federal Department of Housing and Urban Development (HUD) represents a fundamental injection to the battered economy of Puerto Rico, which drags a public debt of more than $ 72,000 million without taking into account the deficit of retirement systems. currently under the magnifying glass of federal judge Laura Taylor Swain in a bankruptcy proceeding through Title III of the federal Promise Law .
The money assigned by HUD is practically equivalent to the amount of two operational budgets of the central government and will be in the view of the bondholders who are trying to recover their investments in Puerto Rico.
Therefore, it is imperative and mandatory that these funds, like the rest of the federal allocations obtained by Puerto Rico as a result of Hurricane Maria, are subject to a rigorous process of transparency and accountability by the government.
Only that will ensure that the allocated funds are used properly for the benefit of citizens and that they do not deviate for the excessive payment of advisors, much less for unnecessary contracts of professional services to friends and political co-religionists.
The federal government has anticipated its intention to closely monitor the proper use of these multimillion-dollar appropriations, but a parallel action is needed from the government of Puerto Rico, which is bound to regain confidence, not only from investors, but also from Congress and the White House.
Hurricane Season Begins in June. Is Puerto Rico's Grid Ready? – Greentech Media
---
Puerto Rico town to dismiss 200 in largest such layoffs | Jobs & Employment
| | |
| --- | --- |
| | mikenova shared this story from pilotonline.com – RSS Results in business/jobs of type article. |
---
SAN JUAN, Puerto Rico (AP) — A small mountain town in central Puerto Rico whose economy depended heavily on manufacturing announced Thursday it will dismiss 200 employees in the largest layoff of its kind in the U.S. territory in more than a decade.
Cidra spokeswoman Eunice Castro told The Associated Press that it is necessary to lay off 35 percent of workers because the town of 40,000 people is running out of money after the closure of a PepsiCo manufacturing plant in February, which itself cost 200 jobs.
The soft drink company generated some $7.5 million a year and represented 40 percent of Cidra's budget. As a result of the plant closure, the town budget will shrink from $18.6 million to $11.1 million in the upcoming fiscal year, with $10.5 million alone needed for employee salaries, Castro said.
"None of this adds up," she said. "It's not possible."
She said Mayor Javier Carrasquillo analyzed whether the town could save money by implementing furloughs, but found that the 572 current employees would have to work only three hours a day for that plan to generate sufficient savings. The layoffs will become effective June 30.
Carrasquillo told the local newspaper El Nuevo Dia that he worries other towns might face similar situations in the near future as Puerto Rico struggles to emerge from an 11-year recession and tries to restructure a portion of its more than $70 billion public debt load.
A federal control board overseeing Puerto Rico's finances is expected to approve a fiscal plan by next week with new austerity measures that Gov. Ricardo Rossello has rejected, including layoffs and a 10 percent cut to a public pension system facing nearly $50 billion in liabilities. Puerto Rico in general is trying to diversify its revenue sources, with manufacturing representing about 45 percent of the island's economy.
Several of Puerto Rico's 78 municipalities have implemented layoffs or eliminated jobs through attrition in the past decade, but none as big as Cidra's. Currently, there are 52,100 employees working in all municipalities, compared with 64,900 a decade ago, said Vilmar Trinta, spokeswoman for the island's Department of Labor.
Puerto Rico also has seen a drop in population in the past decade as a result of the economic crisis, with roughly half a million people leaving for the U.S. mainland in search of jobs and a more affordable cost of living, including an estimated 135,000 who fled after Hurricane Maria struck the island as a Category 4 storm on Sept. 20.
Copyright 2018 The Associated Press. All rights reserved. This material may not be published, broadcast, rewritten or redistributed.
Puerto Rico town to dismiss 200 in largest such layoffs – Virginian-Pilot
---
Puerto Rico's governor pledged to unite the island's displaced voters. Will they follow him? – Orlando Sentinel
---
Powerline failure results in massive new Puerto Rico blackout
---
Some 870,000 utility customers reportedly affected
Las innovadoras soluciones para generar más y mejores fuentes de energías renovables en el planeta https://bit.ly/2qskZyz pic.twitter.com/gDn2MGAqzz
---
Las innovadoras soluciones para generar más y mejores fuentes de energías renovables en el planetahttps://bit.ly/2qskZyz  pic.twitter.com/gDn2MGAqzz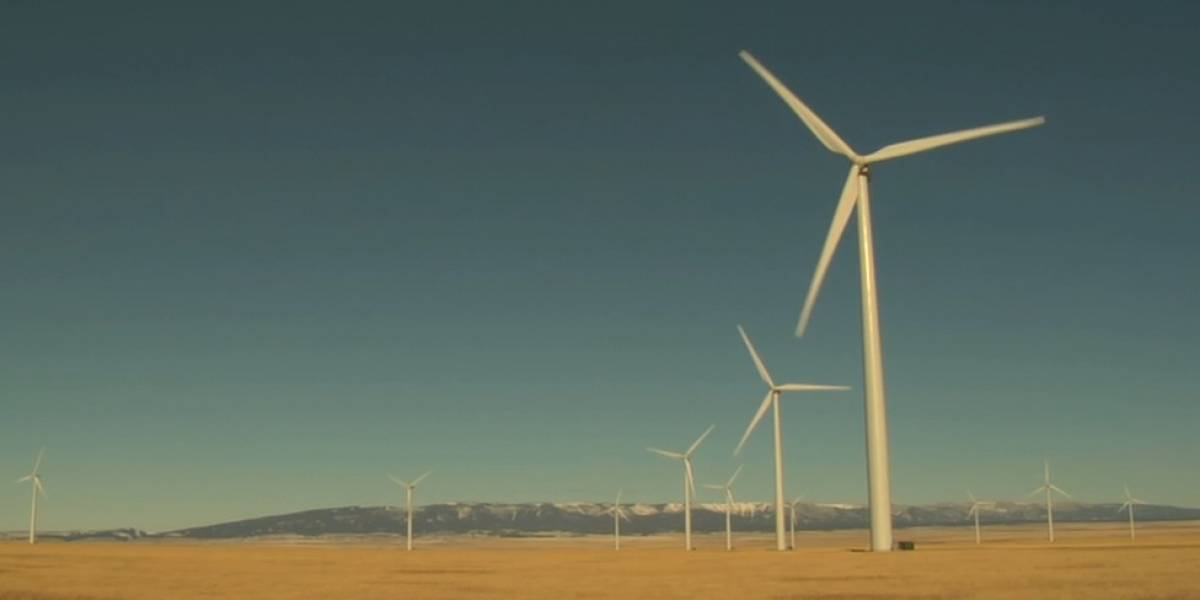 efe's YouTube Videos: Comey compara el liderazgo de Trump en la Casa Blanca con el de la mafia
---
From:
efe
Duration:
 01:35
---
Washington (EEUU), 12 abr (EFE/EPA).- En sus memorias que aún no han salido a la luz, el exdirector del FBI James Comey compara el liderazgo ejercido en la Casa Blanca por el presidente estadounidense, Donald Trump, con el de las organizaciones mafiosas que combatió en sus años como fiscal.
HECHO CON IMÁGENES DE ARCHIVO.
Palabras clave: efe,internacional,epa,eeuu,fbi,comey
 efe's YouTube Videos
Chaos in Puerto Rico: The fall of a tree causes a new widespread blackout
---
A new electricity blackout in Puerto Rico affected about 840,000 users on Thursday, April 12. The fault extended from Manatí, to the center of the island, to Yabocoa, to the southeast, and included the capital, San Juan.
The Electric Power Authority (AEE) of Puerto Rico informed, through social networks, that the blackout was due to the fall of a tree "on line 50900, at the height of Cayey", a municipality in the central area of the island .
After determining the fault, PREPA undertook work for the restoration of electric service to some sectors, mainly to health centers and the Urban Train of San Juan.
The recent blackout is added to a whole series of similar events in recent months, after the passage of Hurricane Maria in September 2017 seriously affected the electrical system.
Chaos
In the Urban Train of San Juan, many people were trapped for between 30 and 40 minutes until they could be evicted by rescue personnel.
After leaving the wagons, the passengers had to walk on the tracks and walk on foot.
The chaos was also experienced in the shopping centers, such as Plaza Las Americas, located in Hato Rey, San Juan, which after the general blackout closed its stores and evicted visitors.
The Luis Muñoz Marín international airport in San Juan had to operate for some hours with an electric generator. His authorities informed that there were no "delays or cancellations in the flights".
Single fallen tree on power line leaves 900K without power
---
A single tree fell on top of a main power line in Cayey, Puerto Rico, causing a massive outage that left almost 900,000 customers in the dark as the U.S. territory is still recovering from Hurricane Maria.
The outage affected the island's international airport as well as the metro area light rail line and Plaza Las Americas, the biggest shopping mall in Puerto Rico and the Caribbean. Centro Medico, the biggest public hospital in San Juan, was operating with generators.
Puerto Rico's Electric Power Authority said the tree fell on top of the main line that supplies power to San Juan, the island's capital, and other surrounding municipalities while workers were cleaning debris. This is part of the restoration work taking place to fix the transmission system in Cayey, a town about an hour's drive south of San Juan.
RELATED: Why does restoring full power in Puerto Rico seem like a never-ending task?
Some commuters where stuck inside the "Tren Urbano," the light rail line, and had to walk on the tracks.
Jorge Bracero, an electric power authority employee, said on Facebook that most of the municipalities on the eastern part of the island were without power and that fully re-establishing power to everyone could take eight to 16 hours.
The power authority tweeted: "This is the tree that fell on the power line 50900 in Cayey, causing the interruption of electric service from Manatí to Yabucoa, two towns in the eastern part of Puerto Rico. We will keep working to restore service for close to 840,000 customers."
Across social media, people were noticeably outraged. Many posted how fed up they were with the ongoing outages and demanding a permanent fix to that line, which has failed several times in recent months.
RELATED: Latest blackout shows Puerto Rico's fragility after Maria
Before the outage, more than 50,000 customers had been in the dark since Hurricane Maria struck on Sept. 20 and destroyed up to 75 percent of all power distribution lines.
The latest outage came two months after a fiery explosion at an electric substation in San Juan threw much of northern Puerto Rico into darkness.
Federal officials said Wednesday they expect to have a plan to strengthen and stabilize the power grid by June.
apagon puerto rico – Google Search
---
(CNN) – On Thursday, there was a massive blackout in Puerto Rico after a tree fell into a power line, according to the Puerto Rico Electric Power Authority . Large blockades are reported from Manatee to Yabucoa, which includes San Juan, the most populated areas of the island.