Saved Stories 5:25 PM 3/14/2018
Saved Stories – None
Weekly Print Edition Wednesday Mar 14, 2018 Please visit: http://www.sanjuanweeklypr.com/index.html pic.twitter.com/YvbxiBxT2w
Weekly Print Edition Wednesday Mar 14, 2018 Please visit:http://www.sanjuanweeklypr.com/index.html  pic.twitter.com/YvbxiBxT2w
IMPERIALISM 2018: The United States Still Rules Puerto Rico Like A Colony. That's Sad And Wrong – The Daily Caller
Puerto Rico Statehood Commission Demands Action

The Puerto Rico Statehood Commission has written to Congress demanding action on Puerto Rico statehood.

The letter, sent on March 6, was signed by five members of the Commission, each of whom was identified as either a Shadow United States Senator or Shadow Member of Congress.  The correspondence, addressed to their fellow "colleagues" of the United States Congress, explained that as Puerto Rico's shadow delegation, their mandate is to come to Congress to advocate for and demand statehood.

"On March 2, 1917, " the letter began, "the U.S. Congress granted American citizenship to the people of Puerto Rico through the Jones-Shafroth Act (P.L. 64368). Since then, Puerto Ricans have proven their loyalty and contributed to the United States in countless ways. U.S. citizens from Puerto Rico have proudly served in the Armed Forces in every conflict since World War I. Along the way, Puerto Ricans have earned honors including one Congressional Gold Medal for the 65th Infantry Regiment Borinqueneers, nine Medals of Honor, and thousands of Purple Hearts, all of which are a testament to the ultimate sacrifice Puerto Ricans have made to promote and protect American interests and values.

"As this celebration of 100 years of American Citizenship comes to an end, we call on Congress to recognize that the U.S. citizens of Puerto Rico live at a disadvantage compared to our fellow citizens in the states."

The letter includes a list of inequalities in the treatment of residents of Puerto Rico, compared with those of the 50 states:
"Puerto Ricans are subject to federal laws but do not have voting representation in the U.S. House of Representatives or any representation in the U.S. Senate."
.Puerto Rican soldiers can't vote for their Commander-in-Chief.
"Congress can and does treat Puerto Rico unequally under federal laws, leading to incoherent and arbitrary policies that limit the Island's opportunities to maximize its economic potential."
Puerto Rico is treated like a state in many cases, but is treated as foreign for others.
"Although we deeply cherish our American citizenship, our rights as citizens are not guaranteed by the 14th Amendment."
The authors remind their readers that Puerto Rican citizenship is based on a "101 year old statute that Congress could repeal if desired."
The letter goes on to describe the results of the two most recent status votes in Puerto Rico. In 2012, voters in Puerto Rico "soundly rejected the current undemocratic and unequal territorial status, and a majority favored statehood over all other non-territorial status options." In 2017, "97 percent of voters in Puerto Rico overwhelmingly re-confirmed that statehood is our preferred status option to end the inherently limiting territorial status."
The Statehood Commission declared that these votes demonstrate that Puerto Rico is currently governed "without the consent of the governed."
Furthermore, the letter continues, the existence of the PROMESA fiscal oversight board (FOMB) and the slow pace of recovery from Hurricane Maria prove that the current territorial status is "obsolete and unable to meet the challenges of our time."
"While efforts to re-establish fiscal sustainability, restructure debts and rebuild after the hurricanes are all necessary," the letter continues, "these measures are simply insufficient to overcome Puerto Ricos challenges. The reality is that Puerto Ricos territorial status is an inherent structural limitation on the islands true and full potential. Americas best interests are simply not served by continuing a century old failed territorial regime that can never be fixed."
The Commission argues that statehood is the only possible solution to the problems Puerto Rico faces. "[O]nly Puerto Ricos admission as a state, with equal rights and responsibilities, would bring significant economic progress to the island, decrease dependence and increase interstate commerce for the mutual benefit of Puerto Rico and the rest of the Nation."
The letter then expresses unwillingness to wait for Congress to initiate the change. With a nod to a number of other territories which were bold enough to demand statehood, the authors conclude, "The time to end Puerto Ricos undemocratic colonial territory status has come. After decades of federal elected officials claiming support for Puerto Ricos 'self-determination,' it is imperative that Congress respect and act upon the results of the 2012 and 2017 votes. We ask for your leadership to help us finally and definitively transition to a fully democratic system of government through statehood."
The post Puerto Rico Statehood Commission Demands Action appeared first on Puerto Rico Report.
U.S. Congressional Committee to Investigate PREPA

Leaders of the U.S. House Natural Resources Committee sent a letter today to Justo Gonzalez, Interim Executive Director of PREPA, requesting documents and information to better understand the scope of  alleges corruption in PREPAs power restoration operations[]

The letter is signed by House Natural Resources Committee Chairman Rob Bishop (R-UT), Subcommittee on Oversight and Investigations Chairman Bruce Westerman (R-AR), and Subcommittee on Indian, Insular and Alaska Native Affairs Chairman Doug LaMalfa (R-CA).

PREPAs response is due by March 26, 2018.

The correspondence is consistent with the tendency of congressional Republicans to blame PREPA for difficulties in Puerto Rico, while Democrats are blaming President Trump and FEMA for the slow response to Hurricane Maria, which devastated the island territory in September of 2017.

In the letter, the congressional leaders cite an alleged incident in which PREPA officials were reportedly paid $5,000 and provided free entry tickets, valued at $1,000 each, to restore power to San Juan area exotic dance clubs in advance of the scheduled restoration timeline.  The letter also mentions alleged incidents in which the comfort of PREPA officials was prioritized above that of a medical center and San Juans primary airport.

Billions of taxpayer dollars are pledged to help Puerto Rico, but a lack of faith in Puerto Ricos institutions remains a major barrier to recovery, the letters authors explain.

Click here to see the letter.

The post U.S. Congressional Committee to Investigate PREPA appeared first on Puerto Rico Report.
200 dogs from Puerto Rico arrive at AC Airport – Press of Atlantic City

Press of Atlantic City

200 dogs from Puerto Rico arrive at AC Airport

Press of Atlantic City

EGG HARBOR TOWNSHIP Volunteers from St. Hubert's Animal Welfare and employees of Signature Flight Support at Atlantic City International Airport unloaded 200 rescue dogs from a plane that flew in Saturday from 

Puerto Rico

. The dogs were placed in a 

…
Months Before Winning $300 Million Puerto Rico Contract, Whitefish … – HuffPost
A Reality Check In Puerto Rico | On Point – WBUR – WBUR
NY governor launches new effort to help Puerto Rico – CNYcentral.com
US House panel probes corruption allegations at Puerto Rico utility – Reuters.com
NY Governor Andrew Cuomo launches new effort to assist Puerto Rico in hurricane recovery – WABC-TV

WABC-TV

NY Governor Andrew Cuomo launches new effort to assist Puerto Rico in hurricane recovery

WABC-TV

Efrain Diaz Figueroa, right, walks by his sister's home destroyed in the passing of Hurricane Maria, in San Juan, 

Puerto Rico

, Monday, Oct. 9, 2017. (AP Photo/Ramon Espinosa). AP. Monday, March 12, 2018 08:59PM. ALBANY, New York –. New York Gov 

… NY governor launches new effort to help Puerto Rico

CNYcentral.com
US House Panel Probes Corruption Allegations at Puerto Rico Utility – U.S. News & World Report
Two Puerto Rican Chefs Weathered The Worst; Now Honored By The Best – NPR
House Republicans Want to Know the Truth About These $1000 Puerto Rico Strip Club Tickets – Mother Jones
Army Corps of Engineers announces 90 percent power restoration for Puerto Rico citizens – United States Army (press release)
US House committee probes possible corruption at Puerto Rico's utility – Utility Dive
Brad Dean to lead tourism growth in Puerto Rico – WBTW – Myrtle Beach and Florence SC
Le damos la bienvenida a Puerto Rico a Brad Dean, recién nombrado CEO del DMO. Cuenta con el entero respaldo de @ricardorossello , Carla Campos, Directora de la @CTPuertoRico y la Junta de Directores del DMO en pleno.pic.twitter.com/MaScYvgmz8
Le damos la bienvenida a Puerto Rico a Brad Dean, recién nombrado CEO del DMO. Cuenta con el entero respaldo de @ricardorossello , Carla Campos, Directora de la @CTPuertoRico y la Junta de Directores del DMO en pleno. pic.twitter.com/MaScYvgmz8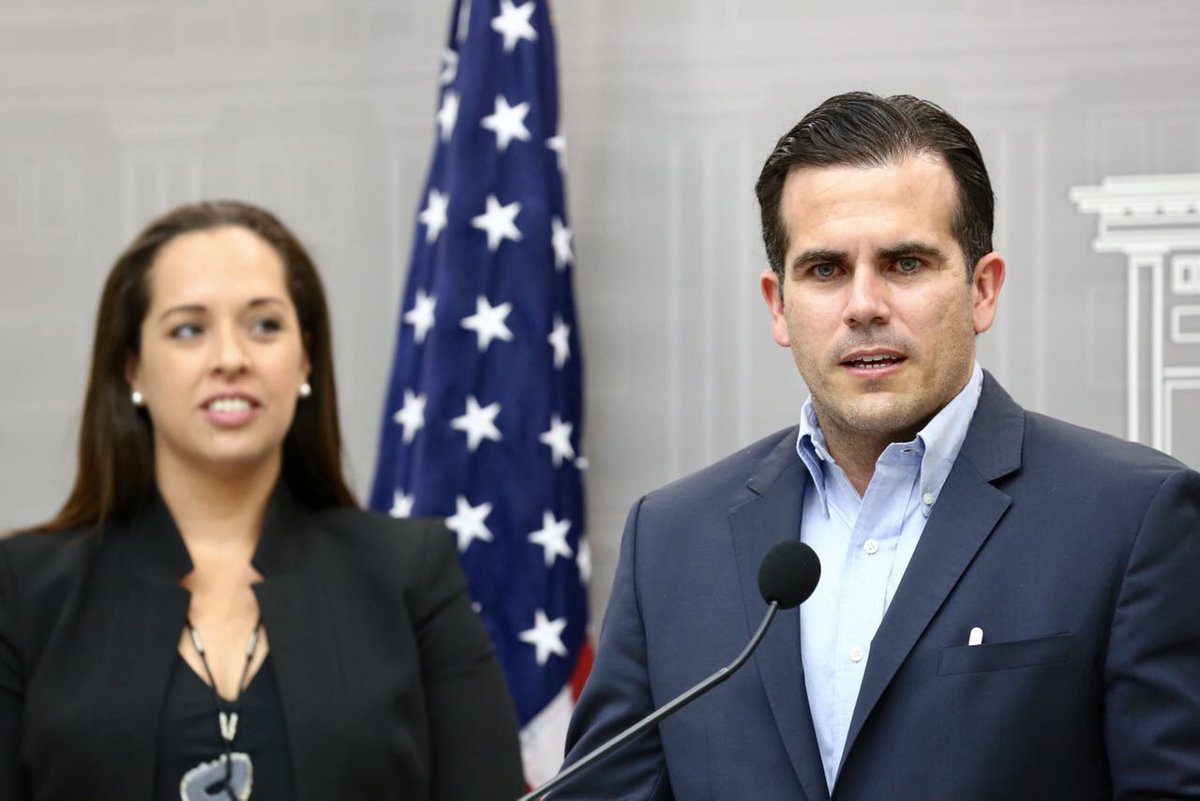 Eligen bartender que representará a Puerto Rico http://bit.ly/2tLOuQZ pic.twitter.com/XCKjEc6Atn
Eligen bartender que representará a Puerto Rico http://bit.ly/2tLOuQZ  pic.twitter.com/XCKjEc6Atn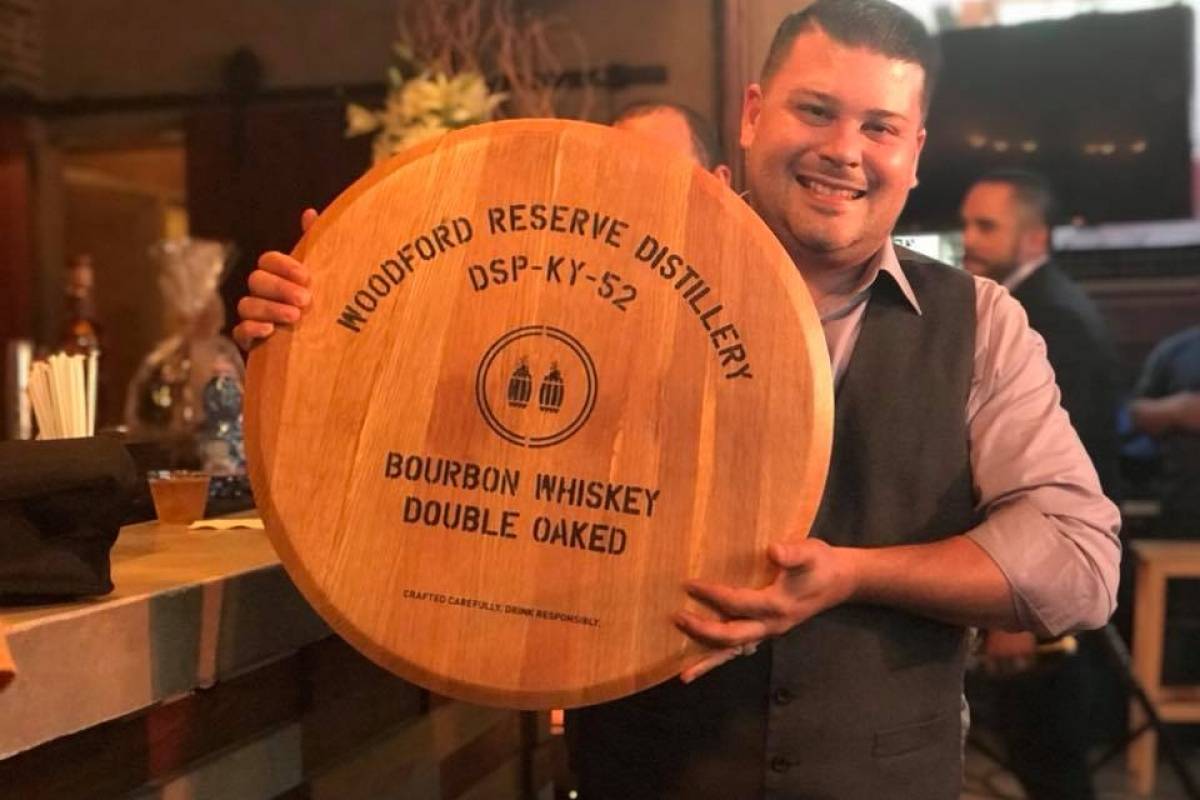 Puerto Rico fiscal plan may be too optimistic, economists say – Bond Buyer
EE.UU desmantela red criminal que exportaba cocaína de Colombia a Puerto Rico – ElEspectador.com
De Colombia a Puerto Rico: arrestan a narcotraficantes de cocaína – Telemundo Puerto Rico
De Colombia a Puerto Rico: arrestan a narcotraficantes de cocaína

Telemundo Puerto Rico

¿Cuál fue el chiste más gracioso de los que dijo el Presidente Trump en la cena del Club Gridiron recientemente? Que se había ofrecido a pasar por Jeff Sessions para la cena pero se había recusado. Que estaba inquieto por saber quién sería el siguiente 

…
Weekly Print Edition Tuesday Mar 13, 2018Please visit: www.sanjuanweeklypr.com/index.html

Weekly Print Edition
Tuesday Mar 13, 2018
Please visit: www.sanjuanweeklypr.com/index.html

The San Juan Daily Star

Trump fires chief diplomat Tillerson after clashes, taps Pompeo

Trump and Tillerson have diverged on policy numerous times, including over North Korea and Russia
Puerto Rico power company denies it tolerates corruption

Prepa sources say lobbyists pressuring on behalf of parties interested in utility's privatization
House passes Puerto Rico governors education reform with amendments

Number of charter schools capped at 10% of total public schools on the island