Saved Stories 12:35 PM 3/12/2018
Saved Stories – None
New York Stands with Puerto Rico Recovery and Rebuilding Initiative launched

Gov. Cuomo plan convenes non-profits, labor and academia groups to help repair housing, train workforce
La Junta resucita los proyectos de energía alterna http://bit.ly/2FA8TtM
La Junta resucita los proyectos de energía alterna http://bit.ly/2FA8TtM 
https://www.metro.pr/pr/noticias/2018/03/12/se-estrella-avion-nepal.html 
https://www.metro.pr/pr/noticias/2018/03/12/se-estrella-avion-nepal.html …
'Barely surviving': With soaring inflation and a crumbling economy, life is a struggle in Venezuela. The average salary is not enough to feed a family. https://www.nbcnews.com/news/latino/barely-surviving-amid-soaring-inflation-life-daily-struggle-venezuela-n854746  by: @marazuniga via @nbcnewspic.twitter.com/t0nxHguqST
'Barely surviving': With soaring inflation and a crumbling economy, life is a struggle in Venezuela. The average salary is not enough to feed a family. https://www.nbcnews.com/news/latino/barely-surviving-amid-soaring-inflation-life-daily-struggle-venezuela-n854746 … by: @marazuniga via @nbcnewspic.twitter.com/t0nxHguqST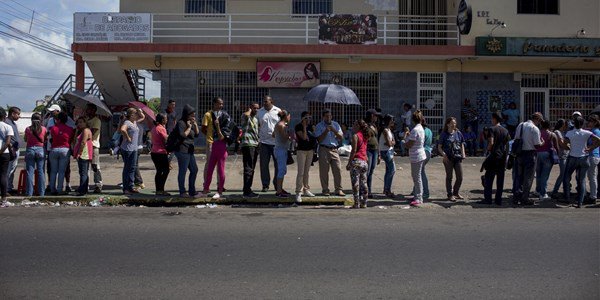 Aumenta a cinco las muertes tras accidente de helicóptero en Nueva York http://bit.ly/2tE8cya
Aumenta a cinco las muertes tras accidente de helicóptero en Nueva York http://bit.ly/2tE8cya 
Líderes del quehacer artístico y musical del País muestran reservas con la fusión del Instituto de Cultura http://ow.ly/R5jj30iT9Vz
Líderes del quehacer artístico y musical del País muestran reservas con la fusión del Instituto de Culturahttp://ow.ly/R5jj30iT9Vz 
Nuevo director de la DEA sostiene que hay más violencia en la Isla que en Nueva York http://ow.ly/NFV430iTaQ4
Nuevo director de la DEA sostiene que hay más violencia en la Isla que en Nueva Yorkhttp://ow.ly/NFV430iTaQ4 
Treasury ignores the forgiveness factor http://bit.ly/2FCv5TV
Treasury "ignores" the forgiveness factor http://bit.ly/2FCv5TV 
https://www.metro.pr/pr/noticias/2018/03/12/investigan-muerte-violenta-rio-piedras.html 
https://www.metro.pr/pr/noticias/2018/03/12/investigan-muerte-violenta-rio-piedras.html …
Board to put alternative energy projects back on the table http://bit.ly/2Fuuzvl
Board to put alternative energy projects back on the table http://bit.ly/2Fuuzvl 
https://www.metro.pr/pr/bbc-mundo/2018/03/12/tenemos-detractores-porque-somos-viejas-y-encima-lesbianas-en-la-pelicula-ana-brun-la-actriz-que-le-dio-a-paraguay-su-primer-oso-de-plata-de-la-berlinale-por-su-papel-en-las-herederas.html 
https://www.metro.pr/pr/bbc-mundo/2018/03/12/tenemos-detractores-porque-somos-viejas-y-encima-lesbianas-en-la-pelicula-ana-brun-la-actriz-que-le-dio-a-paraguay-su-primer-oso-de-plata-de-la-berlinale-por-su-papel-en-las-herederas.html …
"En #ICANN nosotros hablamos de resiliencia … siento que resiliencia es también una palabra que caracteriza al pueblo puertorriqueño" @chrismondini #ICANN61pic.twitter.com/9BKzCvzn1H
"En #ICANN nosotros hablamos de resiliencia … siento que resiliencia es también una palabra que caracteriza al pueblo puertorriqueño" @chrismondini #ICANN61 pic.twitter.com/9BKzCvzn1H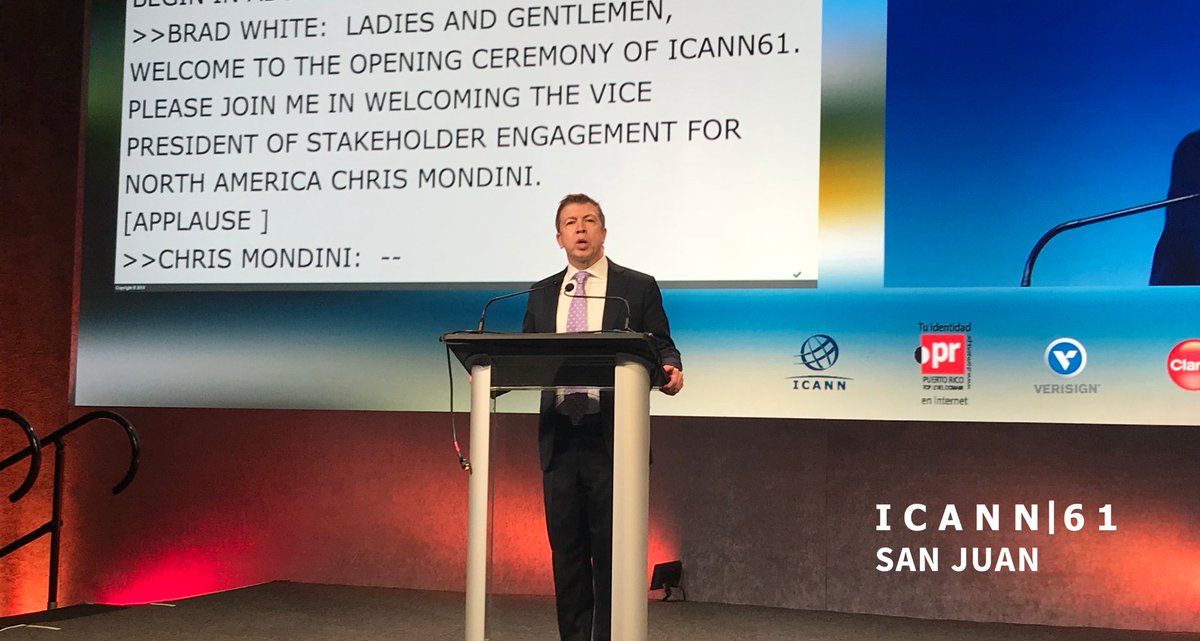 As Venezuelas inflation continues rising to levels unseen anywhere in the world, daily life is a constant struggle. People spend their days waiting in line for food & stretching a minuscule wage that each day buys fewer goods. https://www.nbcnews.com/news/latino/barely-surviving-amid-soaring-inflation-life-daily-struggle-venezuela-n854746  by: @marazuniga via @nbcnewspic.twitter.com/wqWyTtC2Eb
As Venezuela's inflation continues rising to levels unseen anywhere in the world, daily life is a constant struggle. People spend their days waiting in line for food & stretching a minuscule wage that each day buys fewer goods. https://www.nbcnews.com/news/latino/barely-surviving-amid-soaring-inflation-life-daily-struggle-venezuela-n854746 … by: @marazuniga via @nbcnewspic.twitter.com/wqWyTtC2Eb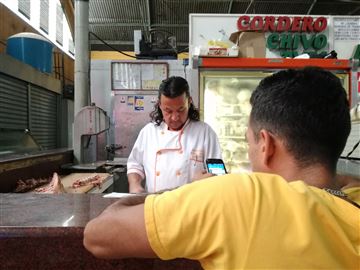 #ICANN Board Chair "I believe that we will rise to the challenges ahead. We have a strong and collaborative community" #ICANN61
#ICANN Board Chair "I believe that we will rise to the challenges ahead. We have a strong and collaborative community" #ICANN61
.@ICANN_President "How do you balance the right to privacy with a need for information for the secure Internet?" #ICANN61pic.twitter.com/71uQW3phyn
. @ICANN_President "How do you balance the right to privacy with a need for information for the secure Internet?" #ICANN61 pic.twitter.com/71uQW3phyn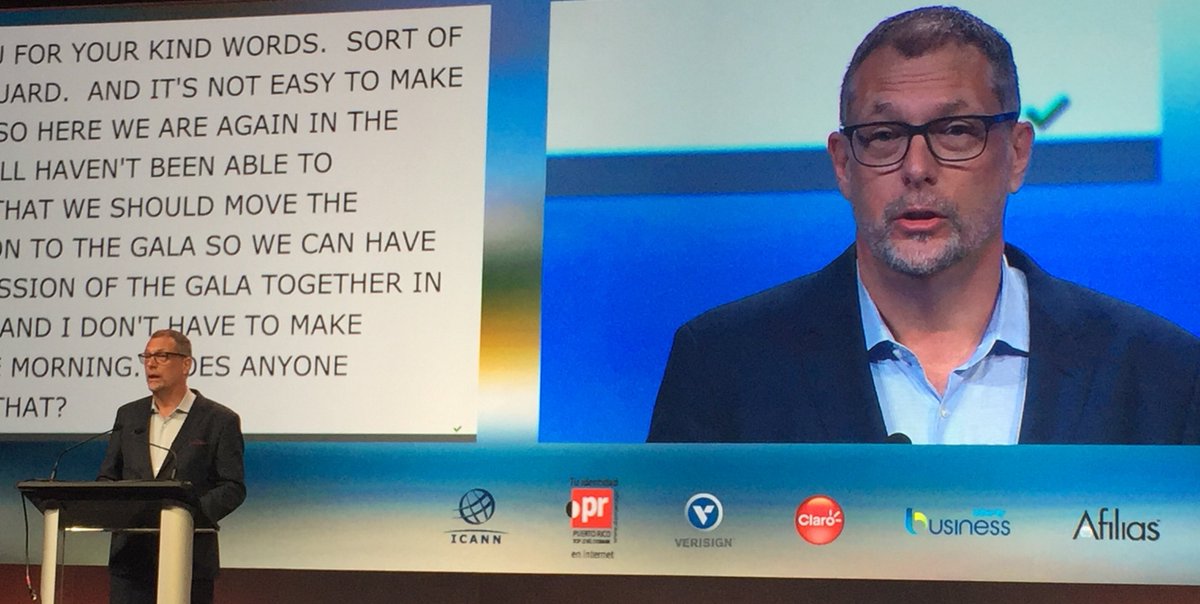 "No, I'm not the junior staff for the Governor, I am actually the Governor." @ricardorossello #ICANN61pic.twitter.com/TC8AS7ASS9
"No, I'm not the junior staff for the Governor, I am actually the Governor." @ricardorossello #ICANN61pic.twitter.com/TC8AS7ASS9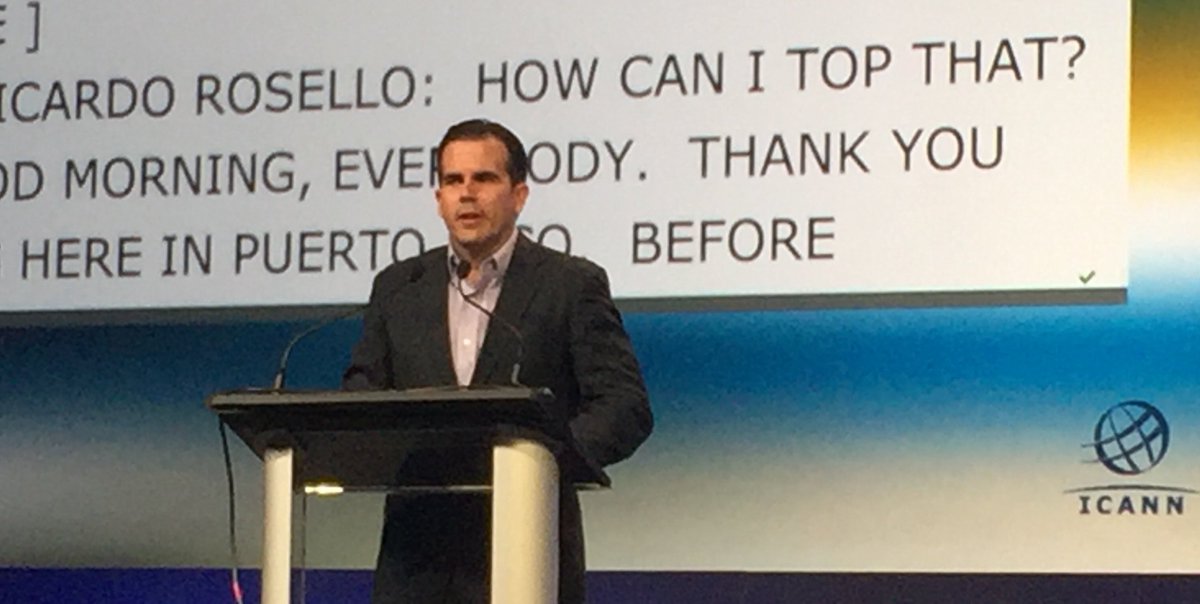 [Ahora] El gobernador @ricardorossello inicia su mensaje en la sesión inaugural de #ICANN61 #ICANN @ICANN https://www.facebook.com/rrossello/videos/1683735334995518/ 
[Ahora] El gobernador @ricardorossello inicia su mensaje en la sesión inaugural de #ICANN61 #ICANN@ICANN https://www.facebook.com/rrossello/videos/1683735334995518/ …
" Puedo decir que la Internet no sería lo que es hoy, sin el trabajo de la #ICANN" Ricardo Roselló, Gobernador de Puerto Rico . @ricardorosello #ICANN61pic.twitter.com/odGiLquSJ0
" Puedo decir que la Internet no sería lo que es hoy, sin el trabajo de la #ICANN" Ricardo Roselló, Gobernador de Puerto Rico . @ricardorosello #ICANN61 pic.twitter.com/odGiLquSJ0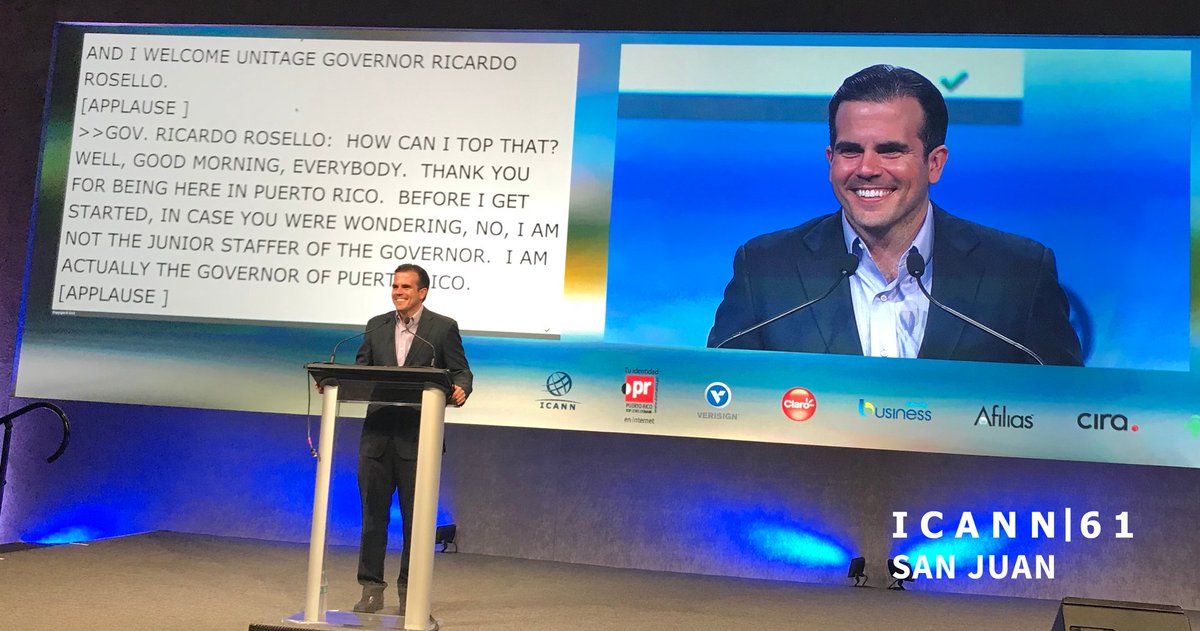 .@ricardorossello "It is my commitment to work with you and it is our team's commitment to work with you." #ICANN61 https://www.facebook.com/rrossello/videos/1683735334995518/ pic.twitter.com/guftikTZIM
. @ricardorossello "It is my commitment to work with you and it is our team's commitment to work with you." #ICANN61 https://www.facebook.com/rrossello/videos/1683735334995518/ …pic.twitter.com/guftikTZIM
We will have the people of Puerto Rico saying "Yes we can" @ricardorossello #ICANN61
We will have the people of Puerto Rico saying "Yes we can" @ricardorossello #ICANN61
Honorable Dr. Ricardo Roselló Nevares,Gobernador de Puerto Rico en su mensaje de bienvenida en la Ceremonia de Apertura de #ICANN61. #ICANN61PR #puntoprpic.twitter.com/TDhegn4wuz
Honorable Dr. Ricardo Roselló Nevares,Gobernador de Puerto Rico en su mensaje de bienvenida en la Ceremonia de Apertura de #ICANN61. #ICANN61PR #puntopr pic.twitter.com/TDhegn4wuz
El Gobernador de Puerto Rico .@ricardorossello se dirige a los presentes en .@ICANN .@icann61 #ICANN61PR .@prstatecino .@prstateciopic.twitter.com/pGm9pmtaDy At ICANN 61
El Gobernador de Puerto Rico . @ricardorossello se dirige a los presentes en . @ICANN . @icann61#ICANN61PR . @prstatecino . @prstatecio pic.twitter.com/pGm9pmtaDy – At ICANN 61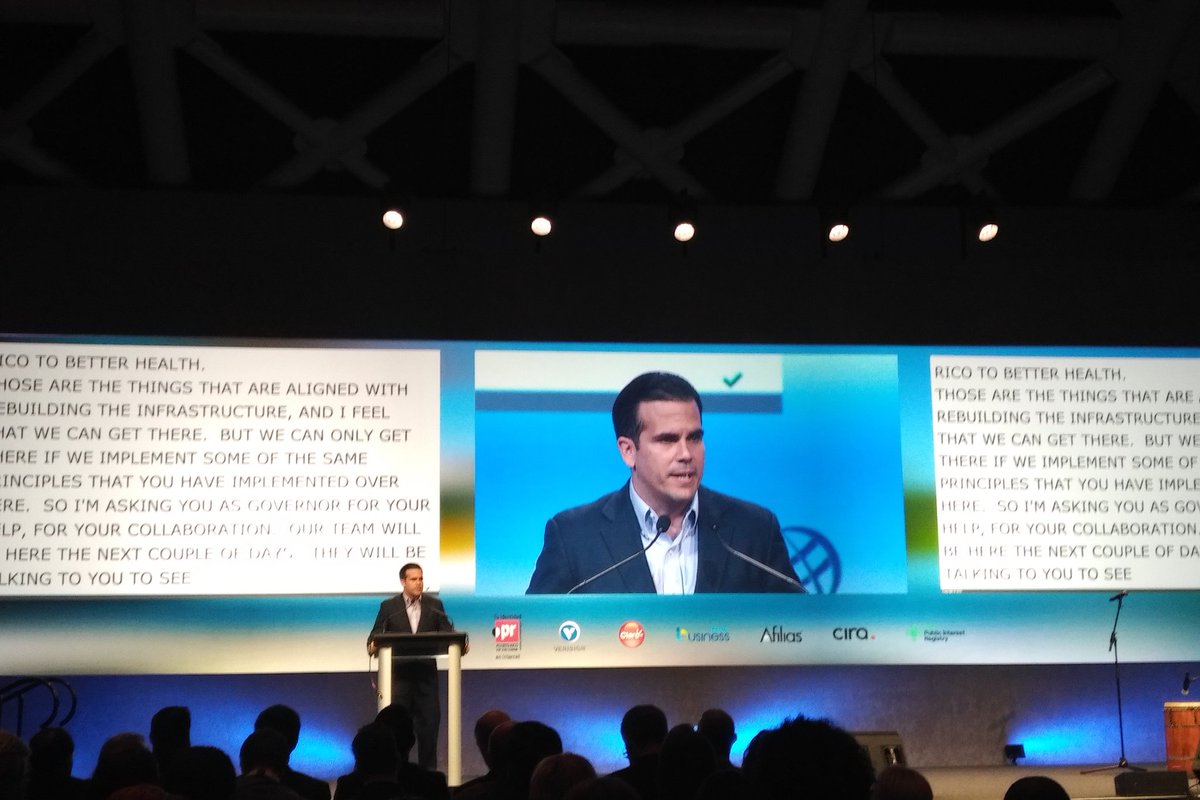 Months after Hurricane Maria, 'people have changed' in Puerto Rico
---
USA TODAY first met Michelle Rebollo collecting water on a mountainside days after Maria. The small business owner struggles to pay bills since tourism has dwindled. She and her family now have power, but every day or two they have to manage outages.
Art Museums in Puerto Rico Face Long and Expensive Recovery

Battling mold, wind damage and a lack of money, museum directors struggle to restore damaged buildings.
Forests Protect the Climate. A Future With More Storms Would Mean Trouble.

With an increase in extreme weather expected in the years to come, forests could be changed permanently as the world continues to warm.