Gobernador @ricardorossello anuncia reducción del IVU en alimentos procesados de 11.5% a 7% pic.twitter.com/ECBTfk3unL

— Metro Puerto Rico (@Metro_PR) March 5, 2018
Update – 3.6.18 | First Published on 3.3.18
M.N.: Thank you, Governor. This is a small step in the right direction, and hopefully, more steps will follow: on the one hand to protect and develop the Island's clean organic agriculture (0r what is left of it), and on the other to reduce the widespread hunger and other related social ills. 
"The existence of a thriving agricultural economy has been prevented due to a shift in priorities towards industrialization, bureaucratization, mismanagement of terrains, lack of alternative methods and a deficient workforce. Its geographical location within the Caribbean exacerbates these issues, making the scarce existing crops propense to the devastating effects of Atlantic hurricanes." – from: Agriculture in Puerto Rico – Wikipedia 
Puerto Rico agriculture – GS | Puerto Rico agriculture history
___________________________
M.N.: Feed The Hungry, Reduce The Crime!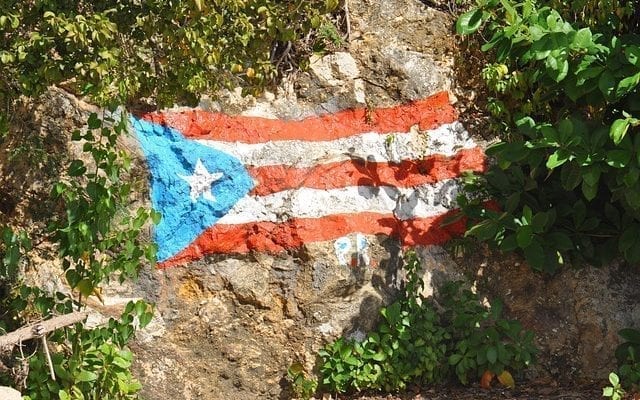 This might be one of the most important factors and social services. PR and Federal Government should support these "food track" businesses and utilize their services to feed the hungry in Puerto Rico at a fraction of the cost, while some companies contracted to deal with this problem, frankly abuse their privileges and public trust. There are a lot of hungry people on the Island. This is not a trivial matter. Dear Governor, Mr. Rosello, please pay attention to this issue. 
… no functioning kitchen," he says. "It seems they are super happy that we were able to provide people who are working 14, 16 hours straight with one meal." And while he's had a very public fight with President Donald Trump, for now Andres just wants everyone to come together for the future of Puerto Rico …
The implications for hunger and food insecurity might seem less dire when you consider that almost 85 percent of the food consumed in Puerto Rico is imported … Boricuá and WhyHunger are also raising funds for transportation and other expenses that the brigades will need to move between communities, …
____________________
San Diego Entertainer Magazine
–
Feb 6, 2018
Puerto Rico is still suffering from widespread hunger and lack of electricity after the devastation of Hurricane Maria. The Federal Emergency Management Agency (FEMA) was tasked with providing food to millions of Puerto Ricans who desperately needed food. It was estimated over 30 million meals were …
__________________________________
Mike Nova's Shared NewsLinks
Los dueños de negocios ambulantes temen perder sus "food trucks" https://t.co/W5yU1GRyni pic.twitter.com/N7EuJnnZoy

— El Nuevo Día (@ElNuevoDia) March 3, 2018
Mike Nova's Shared NewsLinks
---
Los dueños de negocios ambulantes en Carolina no descartan acudir al tribunal para impugnar el nuevo reglamento municipal, el cual, a su juicio, atenta contra su sustento y busca eliminar la operación de este tipo de negocio.
Yareli Manning, portavoz de Food Truck Republic, organización que representa a los "food trucks" en la isla, dijo estar preocupada con la decisión del municipio de sacar a los negocios ambulantes, sobre todo a los de comida. "Si desaparecen los 'food trucks' de Carolina, se afectarán cientos de familias".
"Se habla mucho del empresario que Puerto Rico necesita después de María. Esos son emprendedores como los dueños de 'food trucks', gente trabajadora, luchadora, que quieren echar pa' lante, empezar un negocio pequeño y no depender del gobierno para su sustento. ¿Por qué quieren eliminarlos en Carolina? Este es el primer paso para crear algo más grande", expresó la portavoz de Food Truck Republic.
Ella no opera negocios ambulantes en Carolina, pero señaló que le preocupa la ordenanza. "A mí me afecta porque temo que esta medida pueda adoptarse en otros municipios". Esto porque, según ella, "todo apunta a que los restaurantes son los que están presionando a los municipios para protegerse ellos y sacar a los 'food trucks'".
Sin embargo, José Salvatella, presidente de la Asociación de Restaurantes (Asore), negó que se opongan a los "food trucks", aunque favorece que se les regule porque " vivimos en un país de ley y orden". Sobre el reglamento , dijo, "está dentro de los parámetros que tienen los municipios autónomos", y agregó que no objeta nada del documento.
Pero Manning y otros comerciantes sí tienen reparos. Esta indicó que el reglamento interviene con espacios en propiedades privadas, como malls y gasolineras; y pese a que el Cuerpo de Bomberos autoriza su operación, el municipio les deniega el permiso.
Mencionó además que el reglamento limita la operación a 12 horas. "La ley de cierre se derogó y los comercios pueden abrir cuando quieran, y en Carolina el municipio prohíbe que un negocio ambulante abra para vender desayunos, almuerzos y cenas". Criticó también que se discrimine con los comerciantes que no residen allí, pues el permiso cuesta más si el solicitante vive en otro pueblo.
Omar Domínguez, dueño del "food truck" El Churry en el centro comercial Los Colobos y uno de los afectados, lamentó que el reglamento final haya quedado igual al borrador, después de que decenas de comerciantes expresaran sus sugerencias en la vista pública. Cuestionó el que se le requiera a un centro comercial volver a solicitar el permiso de uso, si desea rentar un espacio a un negocio ambulante en el estacionamiento.
"¿Qué centro comercial se va a exponer a solicitar una enmienda al permiso de uso, con lo que eso conlleva, para que una guagua de comida opere en su parking? Eso es oneroso, arriesgado y difícil. De facto, es imposible", manifestó Domínguez.
Mientras, Ricardo Rivera Badía, presidente de All Around Franchise & Business Consultants y quien representa franquicias en Carolina, dijo que ante la renuencia del municipio en los últimos años de otorgar permisos en áreas públicas, los comerciantes han optado por alquilar espacios en propiedades privadas.
"Aunque es más costoso, viabiliza la operación. Pero ahora, el municipio vuelve al ataque y lo impide. Este reglamento está diseñado para no permitir a los 'food trucks' en Carolina". Agregó que esto afecta a varias franquicias, ya que al cerrar los "food trucks" en ese municipio, las compañías matrices dejarán de recibir las regalías.
Por su parte, Iván Ayuso, gerente de Infraestructura de Carolina, negó que el ayuntamiento esté en contra de los "food trucks", y señaló que se permiten en las zonas industriales, es decir en las calles interiores y secundarias, cerca de dichos parques industriales.
A preguntas de este diario, de por qué el reglamento es ambiguo sobre los requisitos para obtener un permiso, Ayuso respondió que los permisos de negocios ambulantes son discrecionales. "La ley de Municipios Autónomos no dice que si el negocio cumple con los requisitos, se le tiene que aprobar el permiso. El permiso no es ministerial, eso no existe".
Sobre la prohibición de estos negocios en gasolineras, sostuvo que el municipio busca evitar que haya accidentes. "No hay problemas si el comerciante lo establece dentro de la tienda de conveniencia, pero fuera no. Es arriesgado".
Y en cuanto al reparo de que estén en los estacionamientos de centros comerciales, dijo que las guaguas de comida le quitan espacios de estacionamiento al centro comercial. No obstante, ese requisito no aplica si el mall establece un "car wash", pues según Ayuso, ese tipo de negocio es "un uso accesorio del estacionamiento y no elimina parking".
El gerente de Infraestructura cuestionó además el que algunos "food trucks" hayan diseñado un sistema de servi-auto en sus instalaciones. "Una cosa es tener un negocio ambulante y otra es pretender tener un restaurante de servicio completo. El 'food truck' no puede ser lo mejor de dos mundos; no puedes pagar por una cosa y tener otra".
Puerto Rico Rebuilding of Services and Infrastructure after Maria – Google News: Caribbean Briefs – The Philadelphia Tribune
Mike Nova's Shared NewsLinks
Fact Sheet: Hunger and Poverty in Puerto Rico
---
Even before Hurricanes Irma and Maria struck Puerto Rico, hunger and food insecurity were much more common among Puerto Ricans than among their fellow U.S. citizens in the 50 states.
Before the hurricanes, 1.5 million Puerto Ricans were food insecure. The child food insecurity rate was 56 percent — nearly triple the average for the rest of the United States.
Hurricane Maria was a Category 4 hurricane that caused extensive destruction. Some reports show that 80 percent of the island's overhead power lines have been damaged in the storm and it could take months to restore them. As of October 10, 2017, the Federal Emergency Management Agency estimated that only 15 percent of the island's electricity had been restored — leaving 85 percent of the island without electricity.
Families have no way of earning money for their basic needs such as food, water, and shelter—let alone the additional re-sources needed to rebuild their homes, farms, and businesses. We believe that most, if not all, families are currently food insecure, regardless of income.
Before the hurricanes, Puerto Ricans were four times as likely to be food insecure as the average American.
FEMA orders 30 million meals for hungry Puerto Ricans, only 50,000 are delivered
---
Puerto Rico is still suffering from widespread hunger and lack of electricity after the devastation of Hurricane Maria. The Federal Emergency Management Agency (FEMA) was tasked with providing food to millions of Puerto Ricans who desperately needed food. It was estimated over 30 million meals were needed to adequately feed these people.
To accomplish this monumental task, FEMA awarded the contract to Tiffany Brown, an Atlanta entrepreneur with absolutely no experience in large-scale disaster relief. Looking into her past government contracts, you would find five were cancelled for never delivering on the terms. This particular contract awarded to her by FEMA totaled $156 million, which is utterly baffling, considering she is the sole owner and employee of her company, Tribute Contracting LLC.
Brown set out to find help in filling this immense contract, so she hired a small time wedding caterer out of Atlanta with a small staff of 11 employees. The meals they packaged contained freeze-dried chicken and rice, and a vegetable soup, then shipped the food overseas using a nonprofit in located in Texas.
At the time when a little less than half of the meals were due, FEMA inspectors realized several problems. Only 50,000 of them had been delivered, severely below the required mark. The other problem was the meals were not "self-heating meals" as the pouches used to heat them were shipped separately, with many not even arriving.
Carolyn Ward, the FEMA contracting officer handling the agreement contacted Brown saying, "Do not ship another meal. Your contract is terminated." FEMA insists that no one missed a meal due to the failed contract with Brown, as they relied on other food suppliers, according to William Booher, a FEMA spokesman. Booher went on to say, "At the time of the contract termination there were ample commodity supplies in the pipeline, and distribution was not affected."
Brown has disputed the termination of her contract, saying it was unfairly terminated by FEMA on the grounds they did not specify the meals and heaters had to be together. She does not believe they cancelled the contract due to the late delivery. Brown is seeking a settlement of $70 million, as the subcontractor she used has threatened to sue her for breach of contract.
Puerto Rico is still experiencing a severe shortage of food. Hurricane Maria destroyed key ports that were crucial for imports that allowed for a steady stream of food and supplies. In addition, electricity was out for the majority of the island, making it impossible for supermarkets to keep their perishable products fresh.
This is just one of several contracts awarded in the early days of the hurricane aftermath that are testament to whether FEMA was adequately prepared to handle a disaster of this multitude. In November, a contract was awarded to a newly created company in Florida to provide $30 million worth of tarps and plastic sheeting for repairs. The company, Bronze Star LLC, never delivered on those needed supplies, and FEMA eventually cancelled the contract without payment, but the entire ordeal took nearly four weeks. Meanwhile, the people of Puerto Rico remain in dire need of these supplies.
Los dueños de negocios ambulantes temen perder sus "food trucks"