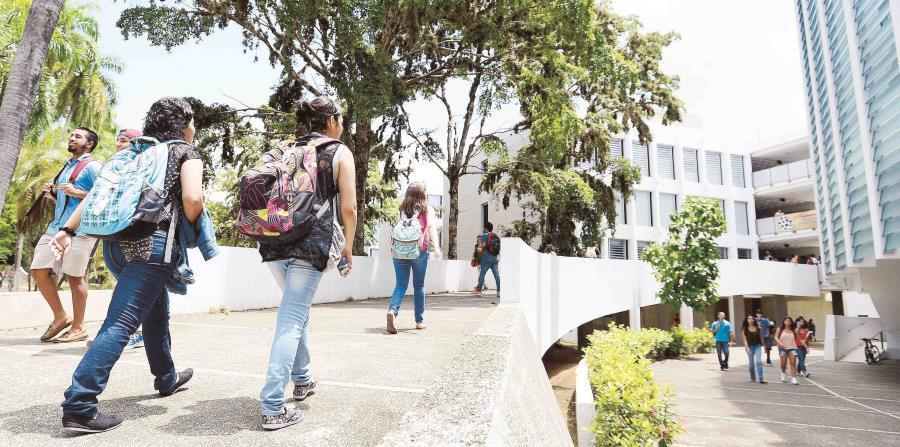 –
Links  | globalsecuritynews.org | fbinewsreview.org | trumpinvestigations.org | worldnewsandtimes.org| world-web-news.com | wwtimes.com | russia-news.org | Posts on G+ | News in Photos | VIDEO NEWS | Audio and Video Mix
The Brooklyn News – bklynnews.com – Brooklyn N.Y. News | The Brooklyn Bridge 
Puerto Rico News – pr-us.org – News and Reviews in English and Spanish
News and Times – Last Page Design Update – 12:00 PM 1/22/2018
PRN-Video from mikenova (37 sites): efe's YouTube Videos: Las "Visiones de la Tierra" del brasileño Luis Pablo Montenegro, en Madrid
From:
efe
Duration:
 01:16
---
Madrid, 20 feb (EFE),(Imágenes-Ramón Ayala).- La Sala de Arte Santander se convierte en un "museo contemporáneo que cubre 100 años de arte" con la exposición "Visiones de la Tierra. El Mundo planeado", una muestra que exhibe por primera vez mundialmente 217 obras de las 500 que conforman la colección privada del brasileño Luis Pablo Montenegro.
Desde mañana y hasta el 10 de junio la sala de arte de la Ciudad Campo Santander (Boadilla del Monte, Madrid) acogerá esta exposición en la que el visitante podrá ver, por primera vez en el mundo, parte de la colección de arte contemporáneo y moderno que a lo largo de 19 años ha ido haciendo este empresario brasileño, que por primera vez ha permitido que estas piezas salgan de su casa.
"Espero que con esta exposición los europeos puedan apreciar el arte brasileño (…) Coleccionar es un acto de amor y también un proceso de aprendizaje. Luis Pablo que empezó a coleccionar en 1999 no es el mismo de hoy. Empecé con artistas brasileños, luego pasé al arte latinoamericano y luego llegué a Europa", ha expresado Montenegro durante la presentación de la muestra.
Y ahora, según ha bromeado durante su intervención, "gracias al Banco Santander", ha tenido sus "15 minutos de gloria, como dijo Warhol". Porque, según ha añadido, "nunca" imaginó que su colección iba a llegar a Madrid.
La exposición, articulada en 10 apartados, trae a España un 65% de obras de artistas brasileño, y un 35% de otras nacionalidades, por lo que junto a obras de Alfredo Volpi, Lygia Clark o Ernesto Neto o también se podrán ver piezas de Alexander Calder, Andy Warhol, Kooning o Torres García.
En palabras del comisario, el brasileño Rodrigo Moura, "Visiones de la tierra. El mundo planeado" ha sido un "desafío" porque su intención ha sido "hacer una exposición que pudiera presentar una visión muy comprensiva" de la colección del empresario brasileño, vicepresidente y socio del Grupo IBOPE (Instituto Brasileño de Opinión Pública y Estadística).
"La imagen que tengo de esta exposición es un museo contemporáneo que cubre 100 años de arte", ha matizado sobre este trabajo que reúne el trabajo de 106 artistas.
"Visiones de la tierra. El mundo planeado" alude a los dos principales ejes en los que se pueden encuadrar las obras de la colección. Es decir, en la primera parte se podrán contemplar las obras de arte brasileño y latinoamericano, entre las que se encuentran las primera que adquirió Montenegro.
Mientras, la segunda parte, "El mundo planeado", reúne las obras de las vanguardias neoconstructivistas brasileñas de la década de 1950 que determinaron su interés por el constructivismo a escala global.
"Fui un privilegiado porque el arte brasileño estaba muy encerrado en su propio país, pero gracias al empeño de varios artistas pasó a ser percibido en el universo de las artes plásticas", ha comentado el empresario.
La muestra da la bienvenida con la sección llamada "Opinión", donde se hace un homenaje al Instituto Brasileño de Opinión Pública
 efe's YouTube Videos
P
As soon as the Resolution of the 760 Chamber is before the consideration of the Housing and Urban Development Commission, its president, representative Luis Pérez Ortiz, will cite the Secretary of Housing, Fernando Gil Enseñat, to investigate what the future of the thousands of families Who lost their homes because of Hurricane Maria and did not receive federal aid because they do not have property titles.
"There was a group of lawyers drafting an alternative document to achieve that channeling that aid so that they comply with what the process demands." We said to know what status he is and what they are doing with people, "said Pérez Ortiz.
According to expressions of the Secretary of Housing, only in the villages of Canovanas, Carolina and Loíza live about 11,000 people on land over which they have no ownership. Meanwhile, the Association of Builders estimated that 55% of housing units in the country do not have a permit.
Yesterday, the Commission held an executive hearing to approve the report that will allow the measure to be considered by the Housing Commission. The measure seeks to auscultate the alternatives for families affected.
Meanwhile, tomorrow begins the views of the Joint Resolution of House 237, authored by Joel Franqui Atiles, which orders Housing to conduct census on the number of vacant residences as a result of foreclosures.
Contribute to better translation
Signed in as mikenova
Share this story on NewsBlur
Shared stories are on their way …
In solidarity with the victims of the shooting in a school in Florida , Governor Ricardo Rosselló Nevaresdecreed five days of mourning today .
According to the order issued, the flags in Puerto Rico will fly at half mast from today until Monday, February 19.
La medida la tomó el ejecutivo para unirse al decreto emitido por el presidente de los Estados Unidos, Donald Trump, en respeto y solidaridad con las víctimas del ataque perpetrado ayer en la escuela secundaria Marjory Stoneman Douglas en Parkland, Florida. En el mismo murieron 17 personas y otras 15 resultaron heridas.
The alleged perpetrator,  Nikolas Cruz, was charged with 17 counts of premeditated murder .
In reaction to the tragedy, Rossello Nevares said in a press release that "our prayers are with the families of the victims of this terrible attack and the affected community. We express our solidarity with the people of Florida in this moment of sadness. "
The government of Puerto Rico and that of Florida, led by Rick Scott , maintain close ties of cooperation, especially after the devastating passage of Hurricane Maria on the island. As reported, over 300,000 Puerto Ricans have migrated to that state since last September.
Además, Scott se ha encargado personalmente de coordinar la ayuda que desde Florida se ha enviado a Puerto Rico como parte de los esfuerzos de recuperación.
By Danica Coto By Danica Coto
February 18 at 6:47 PM
SAN JUAN, Puerto Rico — Puerto Rico's power company said Sunday that it will reduce its operating reserve to save money amid a cash shortfall as officials warned that the move could destabilize the U.S. territory's fragile electrical grid.
William Rios, director of generation at Puerto Rico's Electric Power Authority, said a plan to reduce its reserve by 450 megawatts will not affect customers and will help save $9 million a month.
Public Affairs Secretary Ramon Rosario said that although the measure is needed, it could affect a grid still experiencing frequent blackouts as nearly 250,000 customers remain without power more than five months after Hurricane Maria. The Category 4 storm destroyed two-thirds of the power distribution system and caused the longest blackout in U.S. history.
Next Page of Stories
Loading…
Page 2
About a third of Puerto Rico's residents — over 900,000 — are still living without electricity five months after Hurricane Maria battered the island on Sept. 20th of last year.
As power restoration efforts continue against all odds, it's still hard for officials to say when the power will be fully restored — the question on everyone's mind.
"I would hesitate to give you a date," said Lt. Col. John Cunningham of the U.S. Army Corps of Engineers, the deputy commander for the Task Force Power Restoration on the island. "We would like to go faster, but right now we're going as fast as we can."
"The largest challenge has been logistics: getting the materials we need," Cunningham told NBC News. "Because it is a tropical island, they need specific conductors and materials that can resist the tropical weather and there's a limited number of suppliers available to purchase specific materials for the island."
Puerto Ricans are dying. These volunteers are trying to change that. 5:04
autoplay autoplay
After Hurricanes Harvey and Irma, getting access to those materials is even harder.
About 1,200 temporary generators and seven microgrids are powering key areas near important buildings such as schools and hospitals. In addition, teams from utility companies from the mainland U.S. have made their way to Puerto Rico to support personnel sent to the island to help restore power.
After Hurricane Maria left the entire island without power, the Puerto Rico Electric Power Authority, or PREPA, needed at least about 53,000 poles, a little over 17 million conductors and 184,750 insulators.
Related: Anger grows and hope fades as Puerto Rico's ground zero remains without power
So far, 5,072 transformers have arrived in Puerto Rico in addition to about 31,500 poles and about 2,613 miles of conductor cables already on the island, PREPA said in a statement.
In the next two weeks, Puerto Rico should receive 80 containers with additional equipment.
Restoring power amid funding woes
One of the reasons for a lack of inventory in the first place is PREPA's financial woes. While a Category 5 hurricane like Maria was expected to cause massive damage, Puerto Rico's bankrupt and greatly indebted public utility had not kept up with upgrading and modernizing its four-decade-old power plants, which mostly produce energy from burning imported oil.
Puerto Rican government leaders went to federal court in New York on Thursday to request a $1 billion emergency loan to finance operational costs and avoid running out of cash. Though the request was not approved, U.S. District Judge Laura Taylor Swain gave Puerto Rico's lawyers the chance to submit another motion for a $300 million emergency loan, understanding that "the lights cannot go off in Puerto Rico." The motion was filed early Friday and Judge Swain approved it on Monday.
To reduce costs and avoid a shutdown, Puerto Rico has activated a contingency plan that consists of reducing power to energy reserves that handle generation failures like the one that took place on Feb. 12 in northern Puerto Rico. Government officials said Sunday it should not affect customers.
PREPA is currently the government agency with the biggest share of Puerto Rico's $72 billion public debt. In part, PREPA's $9 billion debt is due to unpaid electricity bills from public entities in Puerto Rico.
Liquidity issues around Puerto Rico's power company go back decades. Through Puerto Rico's fiscal agency AAFAF, most PREPA projects get funded through the issuance of bonds.
Critics say past projects illustrate a history of costly mistakes.
Francisco Lopez, an engineer and PREPA employee for 36 years and now an independent energy consultant, had pitched a project in 2010 called Via Verde that consisted of a natural gas pipeline across the island.
Because the governor at the time, Luis Fortuño, had signed an executive order declaring a "state of emergency" around electric power generation, the project was approved and bonds were issued before any public hearings.
Photos: 100 days in the dark leave Puerto Ricans with glimmer of hope
PREPA had done a study that showed that revenues from Via Verde would be enough to pay back bondholders. "It would have taken, like, five years," said Lopez.
But the $350 million Via Verde project never came to life after strong opposition from community members and environmentalists. With no project, there was no revenue, but PREPA still had to pay bondholders back as well as the already-hired contractors. Lopez said situations like this have contributed to the utility's debt.
Amid criticism, a promise to restore power
As PREPA grapples with financial issues, it has also faced strong questions about its actions following the hurricane.
A former supervisor and chemist at PREPA, Carlos Velez, was critical of the government's initial handling of its equipment and restoration needs.
Related: FEMA under scrutiny over botched contract to provide meals for Puerto Rico
"In a situation where PREPA lacks inventory, the usual procedure is to ask the American Public Power Association (APPA) for what's needed," said Velez. APPA is a not-for-profit organization that serves U.S. public utilities; it has worked with PREPA on previous post-hurricane efforts.
Instead, PREPA came under fire after signing a $300 million contract with Whitefish, a small Montana-based firm. The contract was eventually terminated after questions emerged following a Washington Post report about the company and the contract.
It wasn't until the end of October, more than a month after the hurricane, that APPA received Puerto Rico's petition asking for help. It still remains unclear why APPA's help was requested so late.
FEMA deputy administrator Ahsha Tribble, who has been working on the island for months, said in an Oversight Board hearing that PREPA's bureaucracy has slowed down restoration efforts. "When you have eight layers of approval to get something done, it's not working for us," said Tribble.
PREPA has also been dealing with changing leadership. In November, its executive director Ricardo Ramos stepped down and Gov. Ricardo Rosselló called for Justo Gonzalez's appointment as interim director.
"When you put an interim director in the middle of a disaster, it's hard. It's very difficult to begin to make decisions," said Tribble.
The spotlight on PREPA after the devastating storm and the financial crisis may result in significant changes. Gov. Rosselló announced a plan last month to move toward privatizing the utility, pledging a more "financially viable," consumer-centered model.
While there is debate over the plan, consumer watchdogs and analysts have long called for changes to PREPA. In addition, the utility's finances and debt are now being scrutinized by a financial oversight board started under President Barack Obama as well as Judge Swain.
In the meantime, the start of the next hurricane season is just four months away.
"I want to assure all clients still without electricity, that we have you in mind. We know our work is not over and we are prioritizing restoration for this population," said Justo Gonzalez, PREPA's interim director, in a statement. "No one deserves to be without electricity, so we appreciate your patience. "
Read the whole story
· · · · · · · ·
FORT LAUDERDALE, Fla. (Reuters) – A former student accused of last week's deadly shooting at a Florida high school returned to court for a hearing on Monday in a case that has galvanized advocates of stricter gun control, including many of the rampage survivors.
Nikolas Cruz, his head bowed, hands shackled at his waist and wearing a red, jail-issued jumpsuit, showed no emotion during the procedural session in Fort Lauderdale.
The hearing ended with Broward Circuit Court Judge Elizabeth Scherer ruling that a defense motion filed last week remain sealed from public view. The content of the motion, sealed by another judge, was not described in the hearing.
In a second hearing, Broward Circuit Court Judge Charles Greene ordered the release of parts of a mental health assessment of Cruz by the Florida Department of Children and Families in November 2016. The report has already been leaked to South Florida's Sun Sentinel newspaper.
Cruz, who did not attend the second hearing, is facing 17 counts of premeditated murder after the attack on Wednesday at Marjory Stoneman Douglas High School in Parkland, near Fort Lauderdale. It is the deadliest shooting ever at a U.S. high school.
The suspect, whose mother died in November, was investigated by authorities after videos surfaced on the social media platform Snapchat showing him cutting himself, the assessment by the Department of Children and Families said.
"Mr. Cruz has fresh cuts on both his arms. Mr. Cruz stated he plans to go out and buy a gun. It is unknown what he is buying the gun for," the released report said.
In a statement, department secretary Mike Carroll said the records showed Cruz was getting mental health services before, during and after the assessment. Cruz was living with his mother and attending school when it concluded, he said.
The Federal Bureau of Investigation has acknowledged it failed to act on a tip called in last month warning that Cruz possessed a gun and the desire to kill.
Greene agreed to the request by Cruz's team of public defenders to release the assessment. But he stopped short of allowing the release of details of Cruz's mental health history and child abuse records.
Student survivors gathered with teachers and gun safety advocates to plan a visit to the state capital of Tallahassee on Wednesday. They will demand state lawmakers enact a ban on the sale of assault weapons in Florida.
The White House said on Monday that President Donald Trump supports efforts to improve federal background checks for gun purchases. Trump angered some students by suggesting in a tweet on Saturday that the FBI had missed signs that the shooter was troubled because it was distracted by its investigation into Russian meddling in the 2016 U.S. election.
Additional reporting by Jonathan Allen in New York; Writing by Frank McGurty and Ian Simpson; Editing by Lisa Shumaker and Leslie Adler
Back in the spring of 2014, a European intelligence service, a NATO ally of the United States, received a top-secret report that the Russians would back Donald Trump for the White House in the next election. The source was a mid-level Russian intelligence official who had plausible access to secret …
But as the rebels have lost ground and no clear threats to Mr. Assad's rule remain, Iran and its allies have stayed, shifting their focus to creating an infrastructure to threaten Israel, analysts say. Iran continues to train and equip fighters while strengthening ties with allies in Iraq and Lebanon, in hopes of building a united front in the event of a new war.
"The ultimate goal is, in the case of another war, to make Syria a new front between Israel, Hezbollah and Iran," said Amir Toumaj, a research analyst at the Foundation for Defense of Democracies who studies Iran. "They are making that not just a goal, but a reality."
Iranian leaders speak openly of their work to build this axis of resistance against Israeli and American influence. A key to Iran's strategy, analysts and officials say, is to rely not on conventional military hardware or control of territory, which Israel can easily bomb, but on building ties with local forces who share its goals and benefit from its financing and expertise.
That approach has enabled Iran to amplify its power in the Arab world while decreasing the threat to its own forces and homeland. It has also created a problem for countries including the United States, Israel and Saudi Arabia, who fear Iran's growing influence but have struggled to come up with ways to stop it.
Some people in Israel have started referring to a potential "First Northern War," meaning that Israel will have to fight across both the Lebanese and Syrian frontiers. And many Israelis say the danger is not just from the new Iranian-backed militias, but also from the Iranian efforts to give advanced, high-precision weapons capable of hitting sensitive infrastructure to Hezbollah, Iran's most powerful and experienced external force.
Israeli officials have said that Iran and its allies are seeking to establish a land corridor from Iran to the Mediterranean, via Iraq, Syria and Lebanon, to ease the transportation of such weapons and to build underground factories to manufacture them in Lebanon and Syria. Israel has been bombing convoys in Syria that are believed to be carrying advanced arms to Hezbollah, but the group's covert nature makes it hard to determine which arms have slipped through and whether its arms factories are functioning.
Such arms, coupled with heavy barrages from the more than 100,000 rockets and missiles without high-precision targeting capability that Israel says Hezbollah already has, could overwhelm Israel's defenses.
"Israel will face not only quantity, but the threat to vulnerable strategic sites," said Yaakov Amidror, a former Israeli national security adviser and now a fellow at the Jerusalem Institute for Strategic Studies. Referring to the combination of more precise weapons and a new front, he added: "Each one is problematic; together, they are devastating."
Iran's moves in the region have alarmed the United States. "What's particularly concerning is that this network of proxies is becoming more and more capable as Iran seeds more and more" of its "destructive weapons into these networks," Lt. Gen. H.R. McMaster, President Trump's national security adviser, said at a security conference in Munich on Saturday. "So the time is now, we think, to act against Iran," General McMaster added.
In expanding its influence in Syria in recent years, Iran has followed a standard template. In Lebanon in the 1980s, it helped create Hezbollah, which has since evolved into the country's predominant military force and a regional power in its own right, joining the wars in Syria, Iraq and Yemen. In Iraq, Iran has sponsored a range of militias while developing deep ties to the Iraqi economy and political system.
The war in Syria gave Iran a new opportunity to advance that project by linking its allies across the Levant together.
Fighters from Hezbollah routed Syrian rebels near the Lebanese border and Iran sent advisers to help Mr. Assad's beleaguered forces during the early years of the war.
But by 2013, Mr. Assad's forces were on the verge of collapse, and Iran intervened more forcefully, undertaking an extensive regional operation to train, arm and transport thousands of Shiite militiamen from abroad to Syria to fight the rebels and the jihadists of the Islamic State.
Estimates of the number of Iranian military personnel in Syria today range from the high hundreds to the low thousands. While some directly participate in combat, most are trainers, commanders or experts who advise the Syrian military and oversee militias. It is these militias, which could have as many as 20,000 fighters, that give Iran its true muscle.
Those fighters include about 6,000 from Hezbollah. Most of the rest of the militia members — who come from Afghanistan, Iraq, Lebanon, Pakistan and elsewhere — have been enticed to fight in Syria with money and appeals to their Shiite faith. Indeed, most see the war in Syria in religious terms, as a jihad against enemies of their religion.
Ali Alfoneh, a researcher at the Atlantic Council who tracks reports of foreign militia fighters killed in Syria, said the number of deaths reported had decreased substantially as those fighting for Mr. Assad have gotten the upper hand in the war. But instead of leaving the country, he said, the militias appeared to be shifting their sights toward Israel.
"Iran has realized that it is actually possible to maintain a front against Israel where there is no war but also no peace," Mr. Alfoneh said.
In his research, Mr. Alfoneh said he had identified three main Iranian bases that oversee operations in large parts of Syria — one near Aleppo in the north and two south of the capital, Damascus — as well as seven smaller tactical bases near active front lines where Iran and its proxies have a presence.
The idea of a permanent Iranian presence in Syria worries Israel, which fears that it could face a threat there similar to that posed by Hezbollah in Lebanon. Analysts close to Iran and its proxies say that is exactly the idea.
"It's like a replication of the Hezbollah model," said Ali Rizk, a Lebanese analyst who writes for Al Monitor, a news website focused on the Middle East. Iran is already training fighters in southern Syria, he said, so that if Hezbollah draws down its presence there, as its leaders have vowed to, it will leave behind a Syrian prototype.
In recent months, at least two Iraqi militia leaders have visited the Lebanon-Israel border with Hezbollah, and militia members say the visits have included developing plans for how they might collaborate in a future conflict.
Life has returned to normal in the Israel-controlled Golan Heights since the day of battle on Feb. 10, and the ski resort on Mount Hermon has been operating as usual. There was no immediate sense among Israelis of being on a war footing.
But Israelis and many Lebanese have long worried that another war across their border is inevitable. Prime Minister Benjamin Netanyahu ratcheted up the rhetoric on Sunday at the security conference in Munich, warning Iran's leaders not to test Israel's resolve and pledging that if pushed, Israel would act "not only against Iranian proxies that are attacking us, but against Iran itself."
Both sides say they do not want war, and the fear of extensive destruction and civilian deaths has deterred new hostilities since the last war between Israel and Hezbollah in 2006. But the more entrenched Iran's allies become, the greater the pressure Israeli leaders could face to launch a strike — and the greater the chances that a miscalculation or mistake by either side could provoke new hostilities.
Some analysts have expressed hopes that Russia, which also intervened in Syria on Mr. Assad's behalf, could serve as a check on Iran's ambitions. Russia has cooperated with Iran during the war but also seeks to maintain good relations with Israel.
Notably, Russia has not publicly complained when Israel has bombed convoys believed to be bound for Hezbollah. Others question to what degree the Syrian population will buy into Iran's ideological project, noting that only a tiny portion of Syrians share Iran's Shiite faith.
Much remains unclear about Iran's intentions. Days after Israel destroyed the drone, Israeli military officials said they were still not sure whether it had been armed, had been sent on a surveillance mission or was merely a test of Israel's defenses.
"It is very important for us to understand its mission," Brig. Gen. Tomer Bar, the chief of staff of the Israeli Air Force, told reporters. "We have to understand it and we will investigate it till the end."
Read the whole story
· · · · · ·
There were years in which the Munich Security Conference transmitted signs of understanding and hope. None of that was evident during this, the 54th such security conference. This year's motto "To the Brink – and Back?" seemed an apt description of the situation that the world finds itself in today.
Read more: Iran and Saudi Arabia need a 'fresh security architecture'
After three days of discussions, one thing seems crystal clear: All indications point to further conflict, and the motto's question mark, sadly, must remain. Once again, the conference proved itself to be a place where the world's many problems are put on the table, called by name and analyzed.
Yet, it seems as if diplomacy has reached the end of the road. Although conference leader Wolfgang Ischinger deserves a great deal of praise for bringing various representatives from many different camps together at one venue, the conference hall itself appeared to have been reduced to a stage for contradictory, isolated and seemingly irreconcilable narratives. Those looking for earnest signs of understanding and constructive proposals for solutions to thorny areas of conflict found none here.
Read more: Israel's Netanyahu warns Iran: 'Don't test our resolve'
DW's Matthias von Hein
That was most apparent on the final day of the conference. Reciprocal recriminations set the tone of statements delivered by Israeli Prime Minister Benjamin Netanyahu, Iranian Foreign Minister Mohammad Javad Zarif and Saudi Arabian Foreign Minister Adel bin Ahmed Al-Jubeir. Moreover, Zarif and Al-Jubeir's statements were starkly reminiscent of last year's statements, and thus another sign of just how intractable the situation has become.
Even conference leader Ischinger – as a diplomat, a man generally obliged to at least cautious optimism – could do no more than to state that participants heard far too little about concrete steps toward mitigating the world's many security problems.
Harsh words rather than clever interaction
Another example was the fact that Turkey's release of the imprisoned Turkish-German journalist Deniz Yücel dominated sideline discussions throughout the course of the first day of the conference. The following day illustrated just how uncompromising the positions of Turkish and German politicians can be.
As chance would have it, German Green Party politician Cem Özdemir happened to be staying in the same hotel as Turkish Prime Minister Binali Yildirim. Since Yildirim's bodyguards regard Özdemir as a terrorist, the German was put under police protection during his stay. The rough behavior of Turkish bodyguards is known to all, at least since the fiasco that ensued during President Recep Tayyip Erdogan's most recent visit to the USA.
The situation was not made better when Turkish Foreign Minister Mevlut Cavusoglu later accused Özdemir of being a liar. It seems no wonder then, that Turkish politicians such as Yildirim and Cavusoglu would be so unbending in their defense of Turkish military offensives against Syrian Kurds.
The demise of diplomacy as the art of skillfully crafted language was also put on full display by Polish President Mateusz Morawiecki. When asked by reporters about Poland's new "Holocaust law," Morawiecki conceded that there had indeed been Polish perpetrators who denounced Jews and committed crimes against them during the Second World War, only to add: "Just as there were Jewish perpetrators, Russian perpetrators and Ukrainian perpetrators and not just German perpetrators."
Difficult relations among Western countries were also dominated by unforgiving reciprocal blame rather than diplomacy. Ukrainian President Petro Poroshenko, for instance, portrayed Russia as the source of all of Europe's ills. He demanded more pressure on Moscow, came out against any loosening of sanctions and expressed his desire that Ukraine be quickly admitted to the EU and NATO.
In response, the visibly annoyed Russian Foreign Minister Sergei Lavrov accused Europe of returning to the Nazi era, dismissed American cries of election interference as "blabber" and explained that Washington's recent announcement of its intent to strengthen its nuclear arsenal would leave Russia with no other option than to do the same.
The US delegation – with the exception of former Secretary of State John Kerry – thought itself safely situated on the moral high ground. Never lacking self-confidence, the Americans did not even bother to show understanding for dissenting opinions while railing against Russia and Iran. They were content to put their confidence in applying more pressure, and in US military strength.
Europeans repeatedly complained about the fact that diplomacy seems to mean little in Washington these days, a fact clearly evidenced by the Trump administration's drastic budget cuts to the State Department. The main complaint was that if talks – should they even take place – are undertaken solely from the standpoint of military superiority, then they are not talks at all, but rather dictates.
One bright spot is that beyond the 30 or so panel discussions that took place during the conference, more than 1,000 bilateral discussions took place in rooms at the Bayerischer Hof hotel. Wolfgang Ischinger compared the official conference itself to the "tip of an iceberg." One can only hope that the tip is not representative of what is submerged.
Read the whole story
· · · ·
Next Page of Stories
Loading…
Page 3
Russian 'troll factories' explained by whistle blower | DW English
Spanish prosecutors have demanded prison terms for 18 Russian and Spanish nationals suspected of mafia ties after a decade-long criminal investigation.
Previous investigations into Russian mafia activities in Spain have featured high-ranking Russian officials, including some of President Vladimir Putin's closest allies. One of the Russian mafia's leaders in Spain is the infamous Tambov gangster Gennady Petrov, who was twice arrested in the country but never returned after being granted permission to leave for Russia in 2012.
State Duma deputy Vladislav Reznik, among a dozen Russians targeted in a 2016 arrest warrant in Spain, claimed innocence at Monday's court hearing.
"I came to the session because I'm not guilty of anything and I trust the Spanish justice system," the state-run RIA Novosti news agency cited Reznik as saying in Madrid.
Prosecutors seek prison sentences for the 18 Russian and Spanish suspects ranging from 1.7 years to 5.6 years, and fines from 26,000 euros to 100 million euros on criminal charges including money laundering and fraud, RIA Novosti reported.
Prosecutors also asked to sentence Petrov, the Tambov mafia chief, to 8.5 years in a separate case. Spain does not try defendants in absentia.
Iranian rescue teams, battling weather and mountainous terrain, have located the wreckage of a plane that crashed with 65 people on board, Iran's official IRNA news agency reported Monday. The Aseman Airlines flight left Tehran Sunday morning for the city of Yasuj in Isfahan province, but went down in the Zagros mountains. Officials fear all those on board were killed. The search effort was initially delayed due to dense fog, high winds and snow that made it impossible for…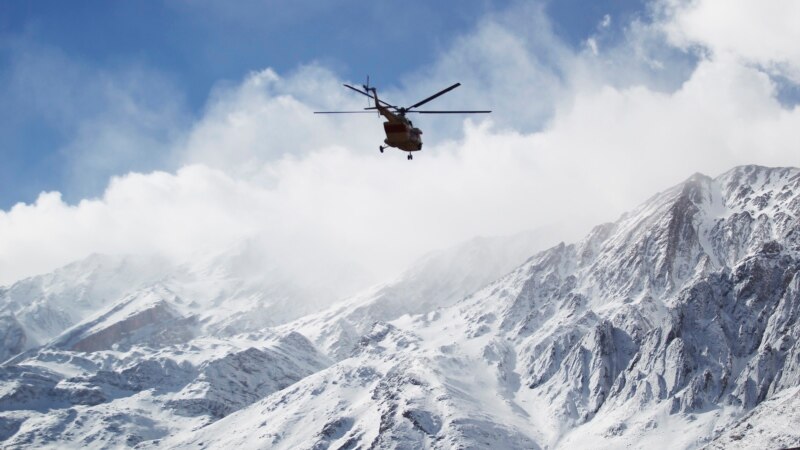 FINAL IMPRESSIONS OF SAN JUAN, PUERTO RICO (117 Days after Hurricane Maria)
Puerto Rico Gov. Ricardo Rossello On Island's New Fiscal Plan And Hurricane Relief (Full) | CNBC
Next Page of Stories
Loading…
Page 4